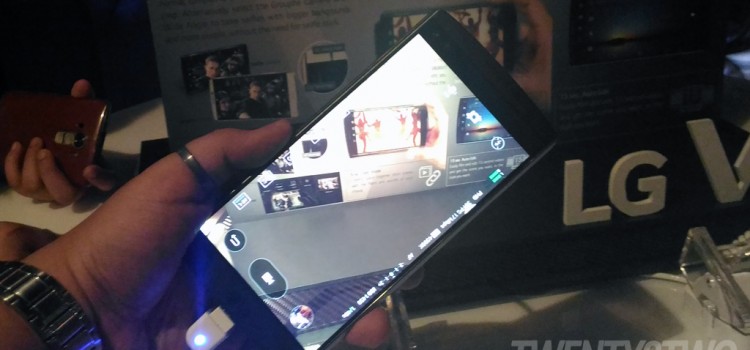 LG closes out 2015 in style as it launched its V-series of smart devices, spearheaded by the flagship V10 phablet. This smartphone is packed...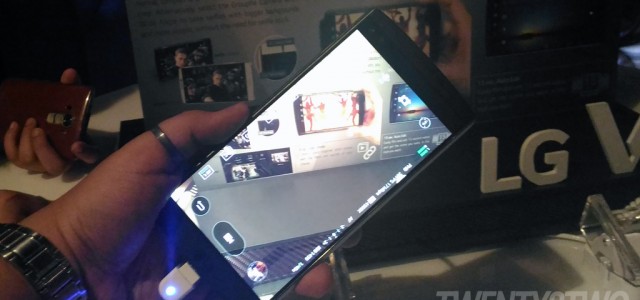 LG closes out 2015 in style as it launched its V-series of smart devices, spearheaded by the flagship V10 phablet. This smartphone is packed with a few firsts in features, and already feels very solid in the hand. Make no mistake; this phone is quite distant from the company's G-series lineup, from its body, to all the goodies packed inside.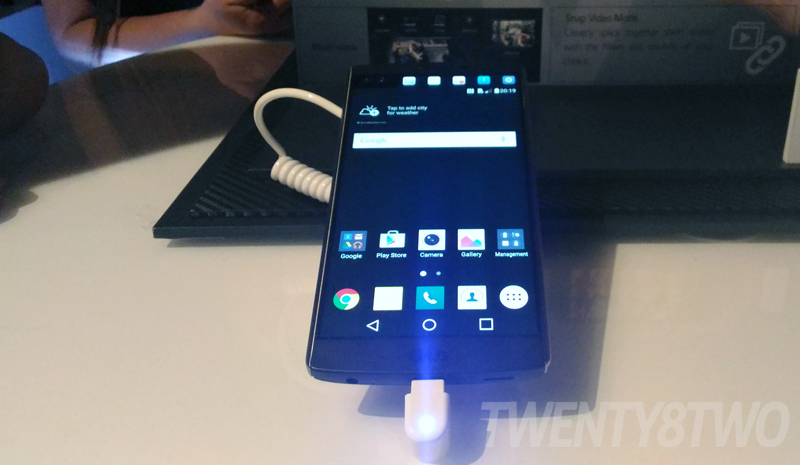 During the V10 launch, we got to play around with demo units of the phone for a bit, and the device is sure to impress.
Before we move on, check out the specs:
•    Chipset: Qualcomm® Snapdragon™ 808 Processor
•    Display: Main 5.7-inch QHD IPS Quantum Display (2560 x 1440 / 513ppi); Secondary   Screen  IPS Quantum Display (160 x 1040 / 513ppi)
•    Memory: 4GB LPDDR3 RAM / 64GB eMMC ROM / microSD (up to 2TB)
•    Camera: Rear) 16MP with F1.8 Aperture / OIS 2.0;         Front) 5MP Dual Lens (80o Standard Angle / 120o Wide Angle)
•    Battery:  3,000mAh (removable)
•    OS: Android 5.1.1 Lollipop
•    Size: 159.6 x 79.3 x 8.6mm
•    Weight: 190g
•    Network: LTE-A Cat. 6
•    Connectivity: Wi-Fi 802.11 a, b, g, n, ac / Bluetooth 4.1 / NFC / USB 2.0
•    Colors: Space Black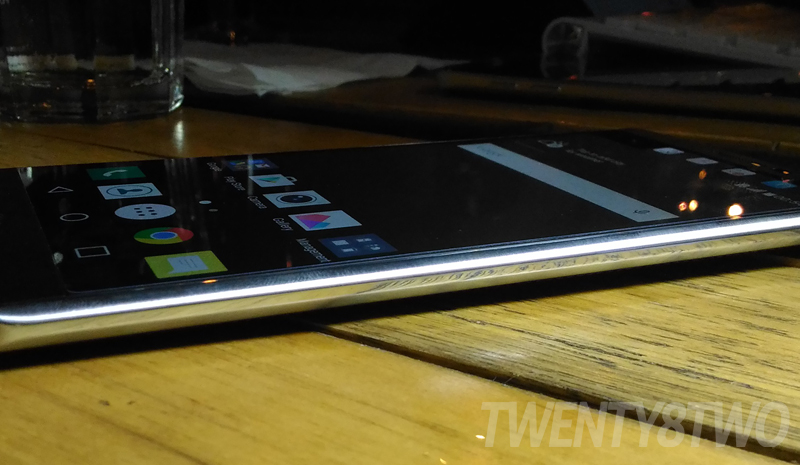 On the outside, the V10 features a frame made out of SAE grade 316L stainless steel, which the company calls Dura Gard. The 316L steel is the same high-grade material used in surgical tools and in premium wristwatches. Since the sides and corners of the phone are most vulnerable when dropped, the steel frame adds peace of mind and a bit of heft (190g).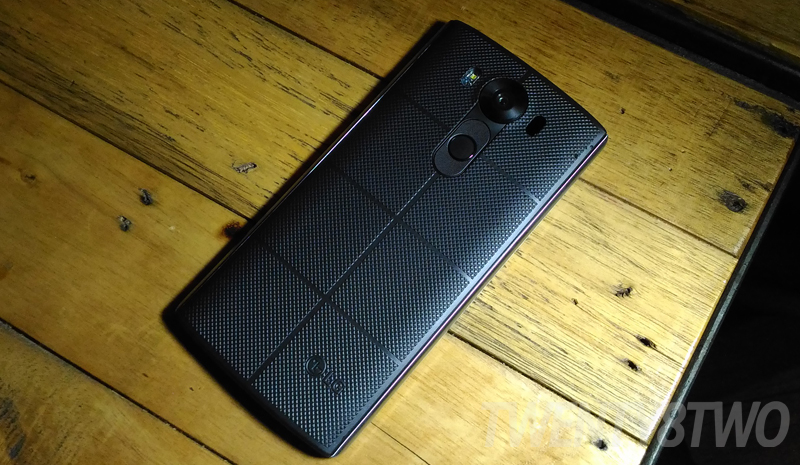 The backplate is made with Dura Skin, a silicone-based material that is scratch-resistant and textured to offer added grip. With a large device, any kind of added security in the hand is a welcome feature, and LG spared no expense in upping the ante for similar-sized phones to follow.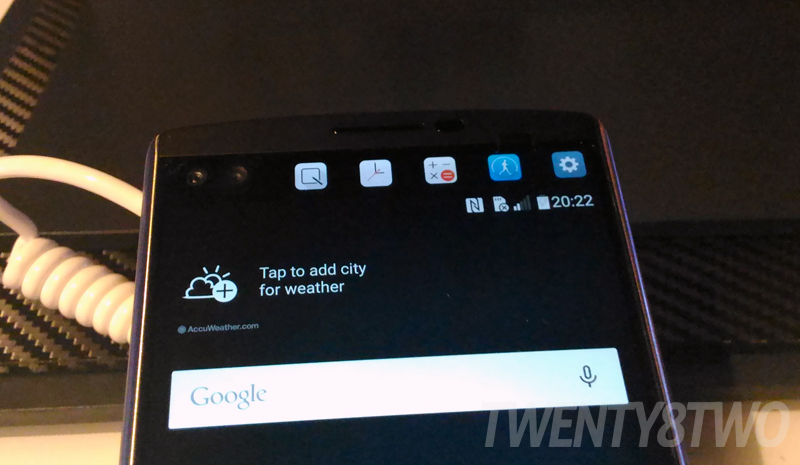 The V10 also has a second screen located at the top right side of the 5.7-inch display. This screen offers you a quick glance of your five most recently-opened apps, customized shortcuts, quick calendar of events, most-called contacts, and a compact music player. The second screen is ingenious; it doesn't take away much from your main screen experience, but offers an added layer of versatility when accessing apps. Those with small hands should note that the phones display may require you to shuffle your hand placement a bit to access the second screen.
Speaking of display, the above-mentioned 5.7-inch QHD IPS Quantum Display is gorgeous. With a resolution of 1440 x 2560 (513ppi), colors are more natural-looking and bright, even when the phone's actual brightness settings are thumbed down. When it comes to gaming, expect the V10 to deliver on the display experience.
The phone's main draw lies in the cameras. As you can see in the photo above, the V10 sports dual 5MP front cameras. These allow the user to take standard 80-degree selfies, or a wide angle 120-degree selfie without the need to pan the camera. This decreases the likelihood of camera shake and eliminates the need for selfie sticks when you're taking photos with a group of people.
The 16MP rear shooter has an F/1.8 aperture lens and OIS 2.0 similar to the G4. And like the G4, the V10 also has a manual mode for both still photography and video recording. Check out the photos we took using the V10, all taken at the event venue with low and artificial light:
The phone has three video modes: HD, Full HD, and Ultra HD in two aspect ratios: 16:9 and 21:9. The video features include Steady Record by using electronic image stabilization (EIS) to neutralize shake, Snap Video Mode that creates one video from a combination of many shorter videos, Quick Video Editor that helps you tweak the video you shot by having editing options, Audio Monitoring to allow adjustment of the three microphones, and more.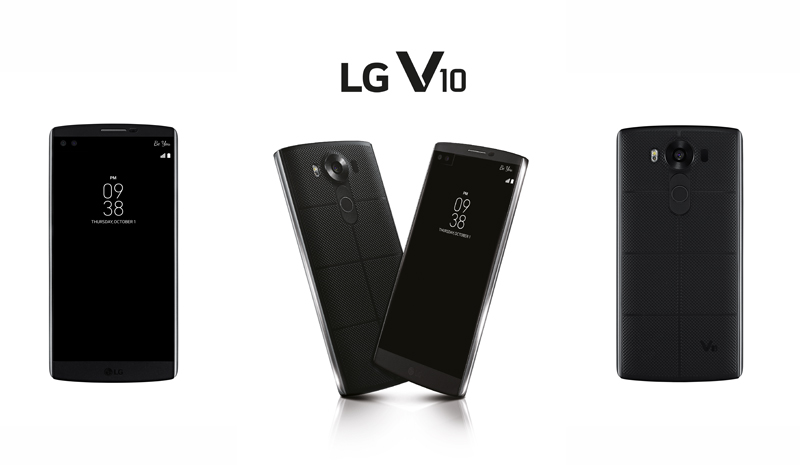 The V10 has a removeable 3,000mAh battery and has a built-in 64GB memory, expandable to a whopping 2TB. This allows people to shoot 4K videos on the V10 without fear of running out of memory. A replaceable battery also helps in this, as users can easily switch their depleted battery packs for fresh ones to keep shooting.
Overall, the LG V10 is a powerhouse smartphone thanks to its specs and features. The expansive screen real estate is matched with QHD technology, making it a joy to use. Coupled with a sturdy metal frame and grip-friendly back panel, this newest offering from LG hits all the right spots and is something worth considering if you're in the market for a flagship upgrade this Christmas.
The LG V10 is now available in all LG stores nationwide for P39,990.