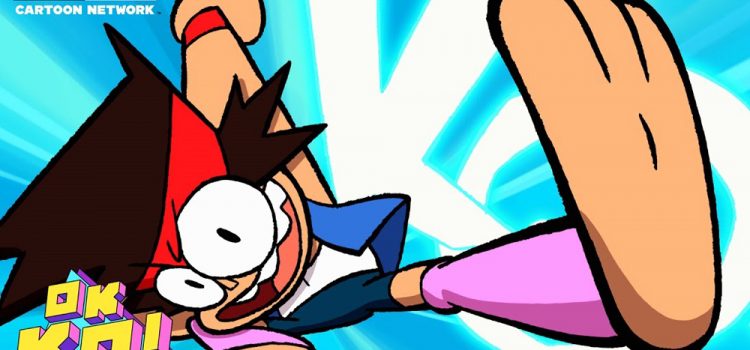 Start the year right with this new show by tuning in on January 6 and every Saturday, 11:15am only on Cartoon Network!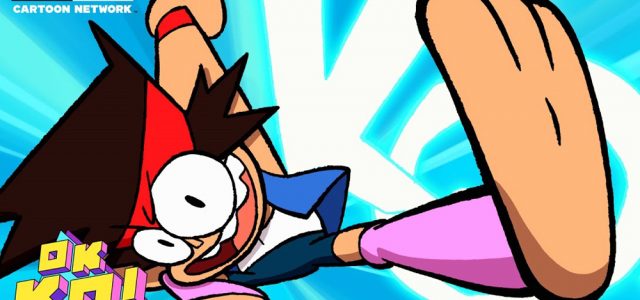 Who doesn't love Saturday morning cartoons? As kids, Saturday mornings are the only time when we want to wake up early, if only to sit in front of the TV and just watch four to five hours of non-stop cartoons. As we grew older, Saturday mornings have been relegated to sleeping in, but Cartoon Network aims to change that even for us adults with their newest show, OK K.O. Let's Be Heroes!
OK K.O.! Let's Be Heroes is Cartoon Network's newest animated show to get into for those who love action-packed fight scenes, Japanese role-playing video games, witty punchlines, and triumphant stories of friendship. It centers around a kid named K.O. and his adventures as he and his friends help fight Lord Boxman and his thirst to eliminate friendship from existence.

There are so many things to be excited about this spanking brand-new show, premiering on Saturday, January 6, 2018 at 11:15am only on Cartoon Network! So, we've come up with five facts about OK K.O.! Let's Be Heroes to help you level up!

1. Created by a more than OK show creator Ian Jones-Quartey

If you're a fan of Steven Universe, Adventure Time, and Secret Mountain Fort Awesome, then you'll surely enjoy the show. This is because the show's creator, writer, and executive producer Ian Jones-Quartey was also part of the same animation teams that brought these three shows to life!

2. Knock out voice actors!

Voices on the show include: David Herman, who voices numerous characters on Futurama, as the voice of Mr. Gar; Courtenay Taylor as the lead character K.O., Ashley Burch, the voice of Sasha Braus from Attack on Titan, as the lead female character Enid; and Jim Cummings, who lent his voice to Winnie the Pooh, is the voice of the show's antagonist Lord Boxman.

3. Goku is that you? Found all those dragon ball yet?

Aside from the pilot having the same voice actor as Goku from Dragon Ball, the show also draws inspiration from the latter for a number of things. For instance, K.O.'s personality resembles that of Goku in that he too is optimistic, physically strong for his age, and oblivious to most things around him. His special move, Power-Fist Fireball, is also similar to Goku's Kamehame Wave. Rad, another main character of the show also resembles a Dragon Ball character named Piccolo, with his pointy ears and antennae.

So, if you're a fan of the Dragon Ball series of titles, then there is so much to love about OK K.O.! Let's Be Heroes! By the way, Dragon Ball Super, one of the newest titles from the franchise, is also available on Toonami! Catch the show on weekdays at 10:10am and weekend at 10:35am.

4. Game on! The show already had a game before its first episode premiered

OK K.O.! Let's Be Heroes (barring the pilot) was first made as a mobile game and a series of minisodes. This makes sense since the show makes use of elements that are typically present in video games, making it a great series to watch if you've played the game and are a fan of video games!

5. Let's play heroes! The show will also spawn a video game title for PS4, Xbox One, and PC

Rooting itself deeper on video game tropes, the show will also spawn another video game, this time for consoles! In addition to the Lakewood Plaza Turbo app (it's still up on app stores for free if you haven't played it!), K.O. will soon star in a game, titled OK K.O.! Let's Play Heroes, which is slated for a PS4, Xbox One, and PC release next year!

For more updates on OK K.O.! Let's Be Heroes and your favorite Cartoon Network shows, like and follow Facebook.com/CartoonNetworkAsia.

Cartoon Network is available on SKYCable Channel 43, SKYCable HD Channel 178, Cignal Channel 35, Cignal HD Channel 110, Destiny Cable (Digital) Channel 43, Destiny Cable (Analog) Channel 51 and Cable Link Channel 26, Dream Satellite Channel 15.