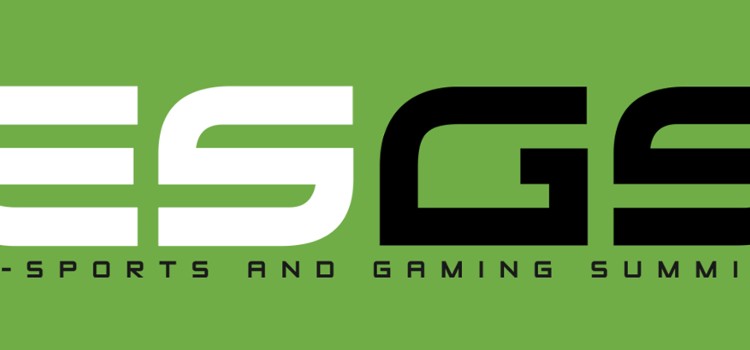 Here are five activities/booths to look forward to at this year's Electronic Sports and Gaming Summit.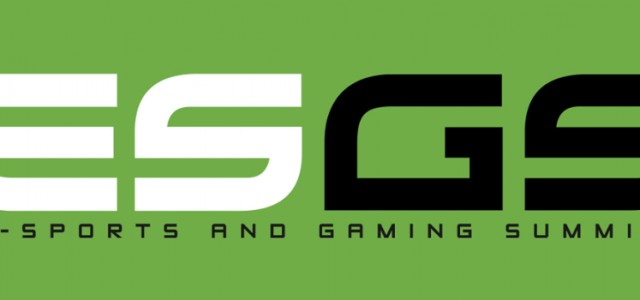 This year's E-Sports and Gaming Summit (ESGS) promises to be the biggest and baddest gaming event this year. Filled to the brim with different booths and activities, the ESGS might be overwhelming for some, especially for new attendees. Though first-timers need not worry, as here's a handy list of ESGS must-attend booths and activities:
IGA comes to the Philippines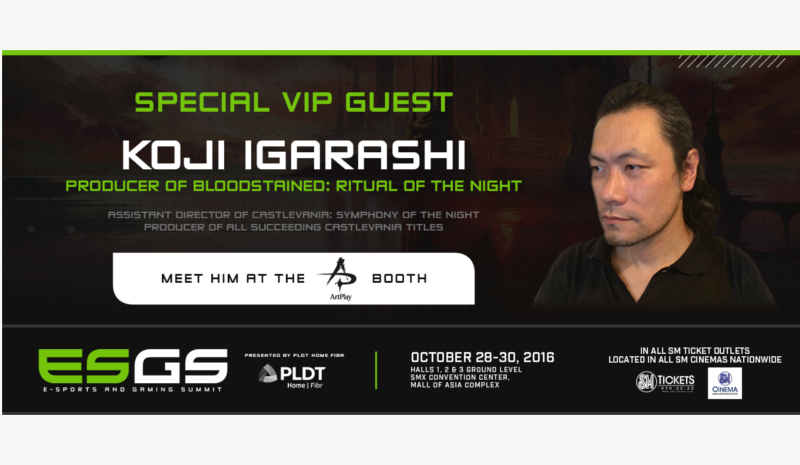 Castlevania fans have a reason be excited as Koji Igarashi is here at this year's ESGS. The assistant director of Castlevania: Symphony of the Night, and producer of subsequent games in the series; Koji Igarashi, or IGA as he's affectionately called by his fans, will showcase his new game Bloodstained: Ritual of the Night. Bloodstained is a spiritual successor to his Castlevania games (in the Metroidvania style), and fans have been clamoring for it since it was announced. It's even the second-highest video game crowd-funded campaign in Kickstarter.
Indie Arena Showcase
While ESGS features big names in the gaming industry such as PlayStation and Ubisoft, local indie game developers need our love and support too. Good thing ESGS has the perfect venue for indies, the Indie Arena independent games showcase. The venue enables attendees to test and play chosen indie games from different local developers.
ESL Arena Manila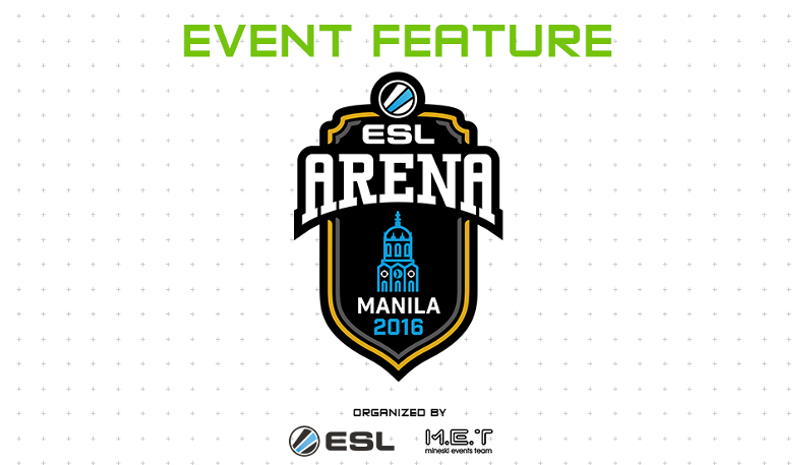 With the success of last summer's ESL One Manila, ESL is coming back to the Philippines with ESL Arena Manila at ESGS. ESL Arena is an event held usually in gaming conventions such as Gamescom and PAX West, and features multiple titles.
Brawl Fest 2016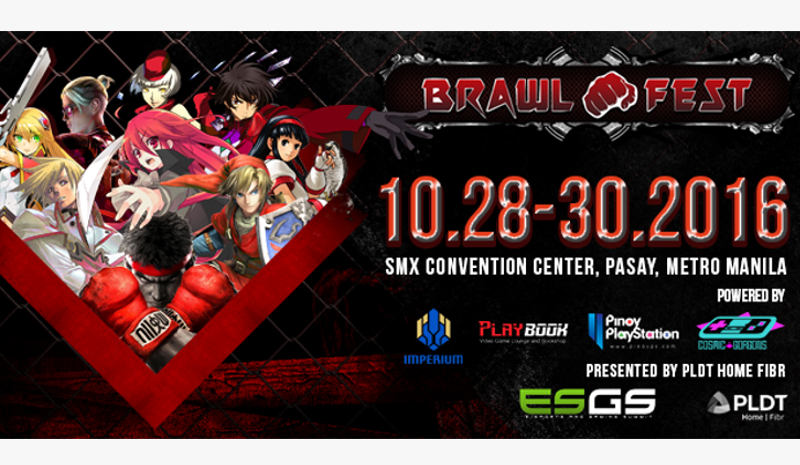 The main event for fighting game fans, Brawlfest features a plethora of tournaments featuring different fighting games. Brawlfest is organized by the big names in the fighting game scene (namely Pinoy PlayStation, Playbook, Imperium, and Cosmic Gorgons), and features the following games:
Tekken 7
Street Fighter V
Mortal Kombat XL
Super Smash Bros.
The King of Fighters XIV
Gundam Extreme
Persona 4 Arena
Guilty Gear XRD
Blazblue
Dengeki Bunko
Cosplay Competition
And of course, a gaming event is not complete without a Cosplay Competition. Organized by Anime Alliance, this year's cosplay competition at ESGS features a main competition on the 30th (with a grand prize of PHP 15,000), along with a costrip (cosplay trip) activity where cosplayers roaming around the area will be featured and a few lucky ones will win prizes.
ESGS still has a lot more in store for every kind of gamer, be it console players looking for new games to play, or MOBA fanatics hoping to watch their favorite teams battle it out. So, make sure to free up your weekend and attend the year's biggest gaming convention.
Image Sources: ESGS FB page, Brawlfest, Anime Alliance Philippines