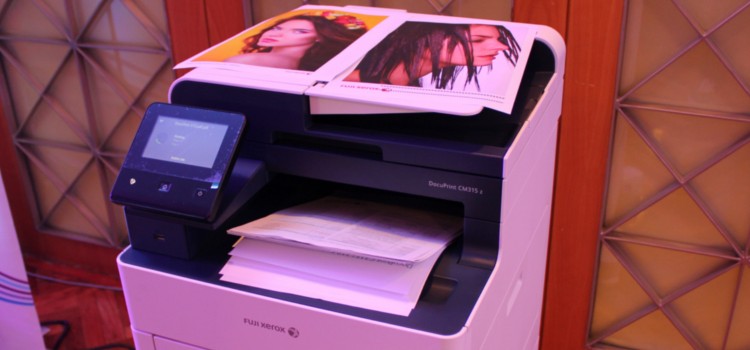 Fuji Xerox has launched their new printers that are targeted at SMEs, the DocuPrint C315 series A4 Colour Printers and the DocuPrint P365 d...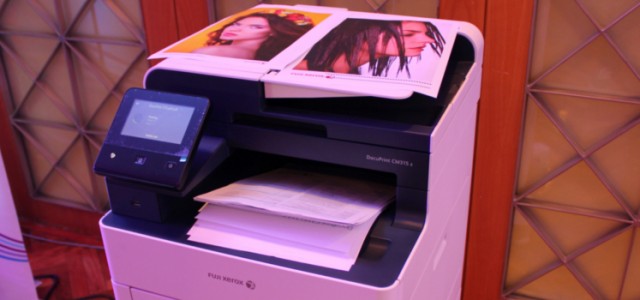 Printers are vital in the operation of any office, as a multitude of documents are printed in day-to-day operations. For Small and Medium Enterprises (SMEs), a high-quality printer is necessary, as home or low-end printers will not be suitable for printing large amounts of documents. With SMEs in mind, Fuji Xerox has unveiled the DocuPrint C315 series A4 Colour Printers last February 10. The series consists of the CM315 z multi-function printer, which provides functions such as print, copy, scan, fax, and is equipped with a 4.3" color display; along with the CP315 dw single-function printer.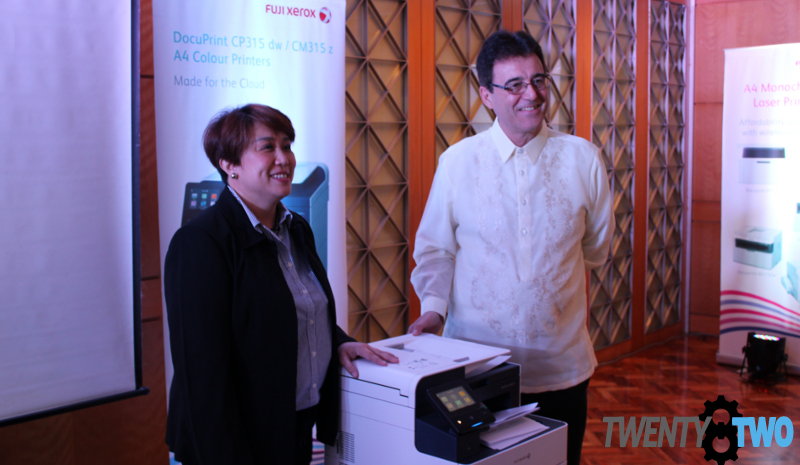 (Bebi Guzman, Marketing Manager of Fuji Xerox Printers; and Ken Kozak, General Manager – Sales of Fuji Xerox Printers)
The C315 series offers great image reproduction quality with the newly developed CCSLED and STYLS technology, which allows high-resolution output at 1,200 x 2,400 dpi (compared to the conventional 600 x 600 dpi). This results in excellent print quality, even in typical 80gsm paper. The printer supports up to 200 gsm papers, in sizes ranging from letter to legal. Printing time is less than 9.2 seconds for color first page print out, and it can print up to 28 pages per minute in color/monochrome.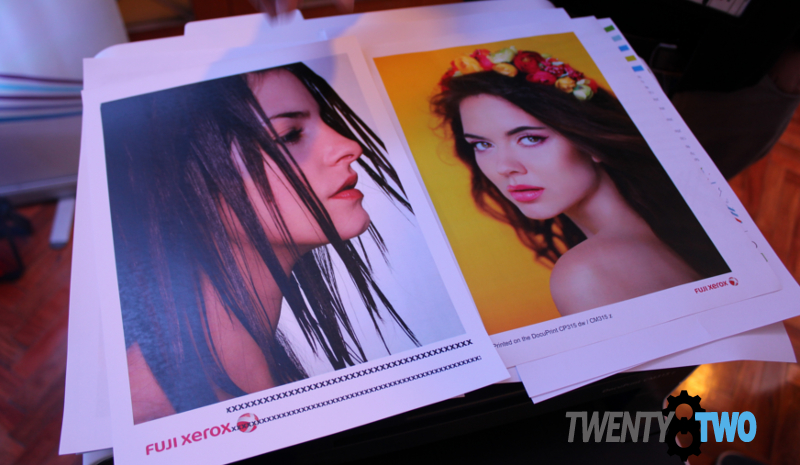 The high-quality print outs of the C315 series is achieved all while being energy and cost efficient. Fuji Xerox's Super EA-Eco Toner reduces power consumption by up to 20%, and reduces CO2 emissions by up to 35%. The High-yield toner cartridges can print up to 6000 pages, which lessens printing costs.
The C315 series is also AirPrint, and Google Cloud Print, and Mopria ready, which makes printing easy for users with iOS or Android devices. There is also no need for an internet connection to print files from smartphones, thanks to Wi-Fi direct and NFC support.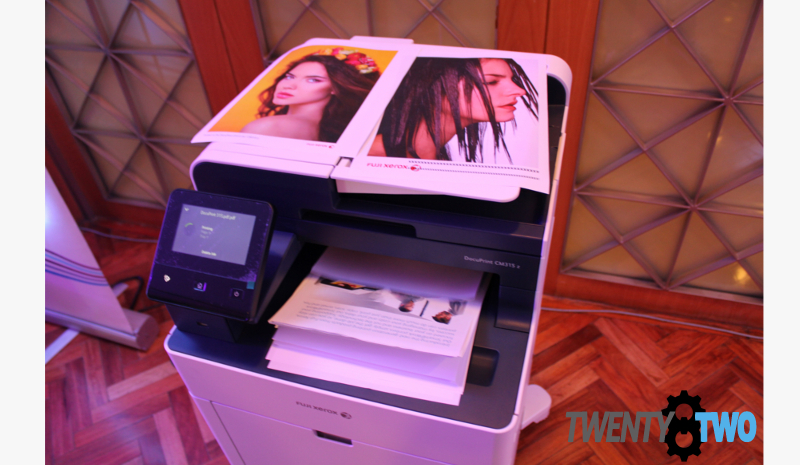 (DocuPrint CM315 z)
Fuji Xerox's Cloud Service Hub app is supported by the CM315 z model, which means that users can print files stored in cloud services directly. The hub supports OneDrive, Dropbox, and Google Drive; and it can print various file formats such as Office, PDF, XPS, JPEG, TIFF, among others. Scanned documents and photos can also be uploaded directly to the cloud through the use of the Cloud Service Hub.
(DocuPrint CM315 dw)
The CM315 z model is priced at PHP40,482, while the CP315 dw is priced at PHP22,464.
DocuPrint P365 d Monochrome Laser Printer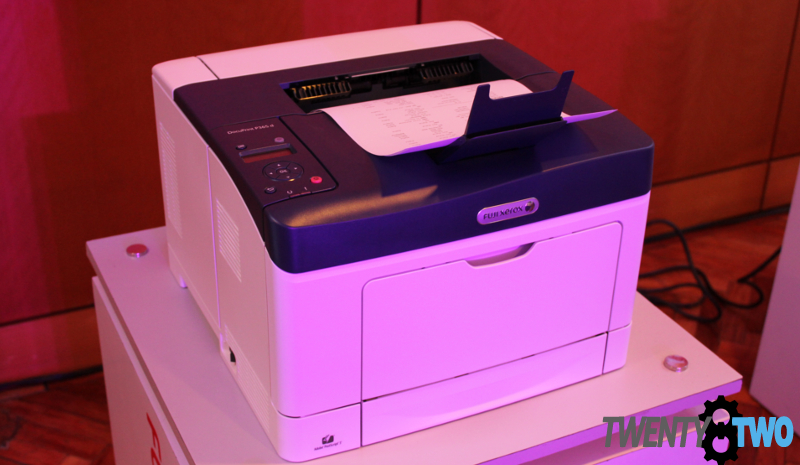 Also launched alongside the C315 series is the DocuPrint P365 d Monochrome Laser Printer. The P365 d also offers high-quality monochrome print-outs that is ideal for SMEs with no need for color printing. Much like the C315 series, the P365 d also produces sharp images at a 1,200 x 1,200 dpi. It also prints fast, with the first page taking around 5.2 seconds and up to 38 pages per minute after.
The DocuPrint P365 d is priced at PHP17,492.