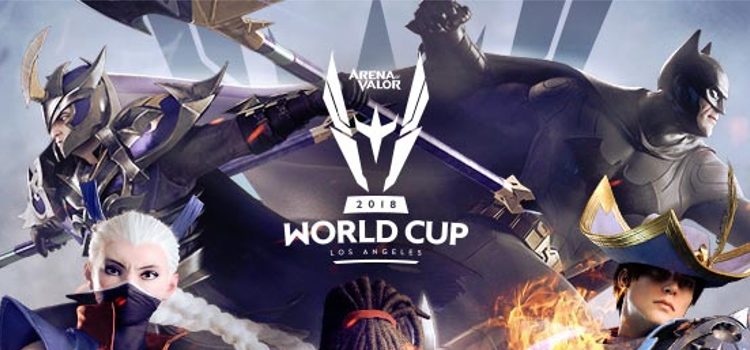 12 elite teams from different Arena of Valor regions are soon to be assembled and prepped for their long awaited trip to the final...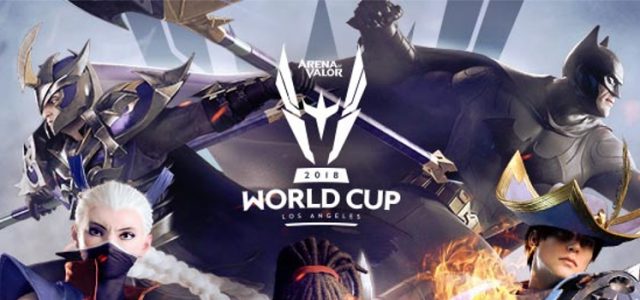 12 elite teams from different Arena of Valor regions are soon to be assembled and prepped for their long awaited trip to the final stage of the international eSports phenomenon, Arena of Valor World Cup 2018 (AWC), which will take place in Los Angeles this July 2018. These elite teams will be on the final stage to compete for a portion of the enormous prize pool of USD $550,000. Before heading off to L.A., the 12 teams will undergo a bootcamp training in Bangkok, Thailand, on 9th June where they will practice, train, and ultimately learn to understand their opponents better.

Apart from the team representing the MSP region (Malaysia, Singapore and the Philippines), representative teams from Thailand, Vietnam, Indonesia, Taiwan/Hong Kong/Macao, South Korea, Europe and America will also take part in this bootcamp where its' semi-finals and finals will be on 23rd and 24th of June respectively.

The MSP representative will be Philippine team Clutch Guild (CG) who won the Road to AWC qualifiers. Started out as a group of friends who enjoyed playing AOV together, they have shown that innate skills and camaraderie are the essence of a strong pro-team. After falling to Wild Card winner, Wil New Era, at the Valor Cup Season Finals, Clutch Guild came back stronger and beat the former champion on the way to claiming its title as the MSP representative. They are sure to be a threat to all other teams in the AWC!

Part of the lineup are 2 high caliber teams from Taiwan – GCS Spring Season Champion J Team (JT) and the all-star wild card team of GCS. JT became the mutual foe of all teams after defeating AIC Champion SMG in a Bo7 match, while the wild card team of GCS led by 2018 GCS Best Coach AA consists of 6 members chosen from a 15 person list nominated by all Arena of Valor players in the region (each team may not have more than 2 players on the wild card team). After intense discussion with AA and the related clubs, apart from SMG members who declined to participate due to personal issues, the final roster for the GCS wild card team will be: S.T HuaLin, ahq nT, MS 11, S.T XianYo, HKA LuYao, MS MG. This dream team is sure to be a force to be reckoned with in the AWC landscape!

Another powerful country is Thailand, who also admitted 2 teams into the tournament. The first team IT. City Bacon is a household name to those who have been paying attention to Arena of Valor eSports as they won an overwhelming victory in the first international AOV tournament TOG (Throne of Glory), defeating Taiwanese team in the finals. This year, IT. City Bacon (formerly known as Monori Bacon) won the champion of 2018 RPL and is intent on also taking the AWC champion's title back to Thailand. The wild card team from Thailand is chosen using a method similar to GCS, with 4 pro players and 2 rising stars. Renowned Thai jungler Kit is part of the team, increasing the overall strength of the team and making the wild card team a possible candidate for the gold!

Vietnam national team Saigon Phantom (SGP) has always been a part of the elite clubs of proleague AOG in Vietnam, and this past season has been a breeze for them, winning 4:2 in a Bo7 match in the finals. Their deep hero pool and creative strategies have always taken their opponents aback and they are also bent on winning the championship.

Indonesian national team EVOS Esports (EVOS) originates from a deep-rooted eSports club in the region and the AOV team has been winning prize after prize ever since the game was launched. Other national teams include Korean team Olympus, the main foe considered to be a threat by Taiwanese team J Team. They have been practicing against each other and have not been able to determine who is the better team. Europe and America will also appoint their strongest and boldest lineup to compete in AWC, and the final lists will be announced after their Spring Playoffs, stay tuned to receive the news! The Asian Games, that will be held this August in Jakarta, also revealed that Arena of Valor will debut as one of the demonstration sports. This makes AOV the only MOBA mobile game to be recognized by the Olympics Committee. This honor not only indicates that AOV has become a global brand, but also sets a new milestone in mobile gaming history! The world looks forward to seeing the outstanding performances of all players in the tournament and everyone is excited to witness the reaction of all the audience once they see the beauty and power of MOBA eSports!