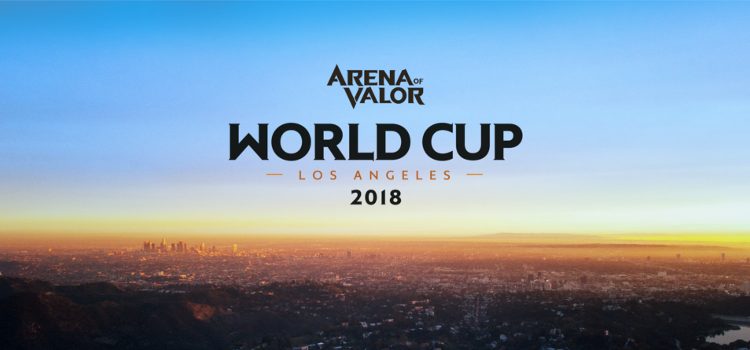 Garena Arena Of Valor (AOV) recently announced that the Arena of Valor World Cup (AWC) will be held in Los Angeles, U.S.A. this July...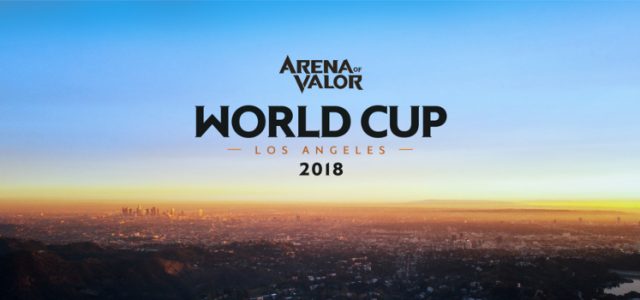 Garena Arena Of Valor (AOV) recently announced that the Arena of Valor World Cup (AWC) will be held in Los Angeles, U.S.A. this July 2018. The total prize pool is expected to exceed AIC's PHP 25,000,000 (USD 500,000), making AWC one of the largest-scale mobile eSports tournaments in gaming history.

A total of nine regions will compete for the trophy, including: Taiwan/HK/Macau, Thailand, Vietnam, Singapore/Malaysia/Philippines, Indonesia, Korea, North America, South America and Europe. Additionally, the tournament host will select three Wildcard teams to participate in AWC.

After Taiwanese team SMG won the 2017 AIC Championship, this year's challengers are even more determined to grab the win Having seen AOV's potential to become the premiere eSports MOBA on mobile, North America's legendary club Team Liquid and Europe's famed Fnatic, SK Gaming, Team Vitality, and Alliance have all pulled together pro teams to enter the fray. This year's AWC will be like no other tournament you've seen before!

The World Championship (Arena of Valor International Championship or AIC), first held in 2017, attracted more than 36 million online viewers, breaking mobile game records worldwide and has since become the leading standard ofmobile eSports.

Garena Arena of Valor (AOV) is the ultimate mobile MOBA game that combines intense real-time PvP, casual gameplay and mind-blowing graphics. It has not only occupied the top positions of mobile game rankings in Asia for months on end, but has also received the honor of Google Play's Best of 2017 Game award in Europe. Garena AOV Aims to Build a Complete System for Mobile eSports.

With the addition of AWC, ​AOV eSports will expand and develop into a full-fledged global ecosystem, with AWC and AIC serving as 2 world-class tournaments that connect all pro and major leagues in various regions, including the tournaments already in place in Taiwan, Thailand, Vietnam, Korea and Indonesia. Other pro leagues in regions that have just introduced Arena of Valor, such as the Americas and Europe, will join the list shortly after. . Following AWC rules, The Valiant server (which consists of the Philippines, Malaysia, and Singapore) will be granted one slot for AWC. This representing team for The Valiant server will be determined via our AWC qualifiers a.k.a. Road to AWC. Only teams who have
reached the Top Four in our regional Valor Cup will be invited for Road to AWC. As there are two Valor Cups scheduled before Road to AWC, this means that a maximum of eight teams can be invited (assuming no duplicated winners).

The first Valor Cup in 2018 is planned for in early April, so start rallying your teams now! More information about Valor Cup and Road to AWC will be released soon.

To complete the mobile eSports ecosystem, amateur tournaments between cities and schools will be held regularly all over Garena AOV territories, cumulating to thousands of eSports tournaments yearly. The abundance of these grassroot competitions ensures a constant pipeline of not only players, but of individuals in peripheral industries, such as livestream commentators and hosts, as well.

Garena AOV always puts its players first, be it in designing the easy to learn gameplay, carefully maintained hero-and-meta balance, or the unique guild and ban/pick systems, exclusively tailored to fit the needs of eSports players.