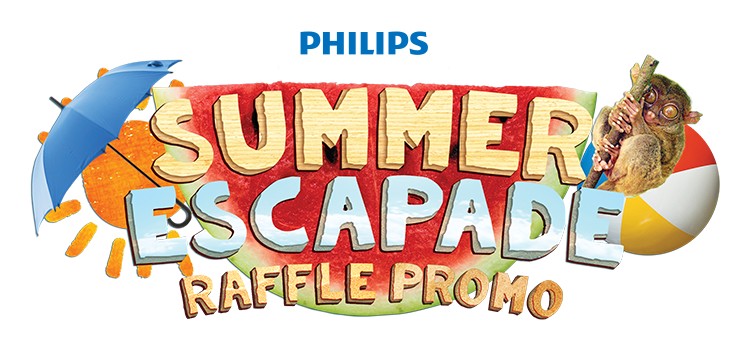 Purchase any Philips Monitor (15.6" to 43") from March 15 to May 15, 2017 from any authorized partners and get a chance to win...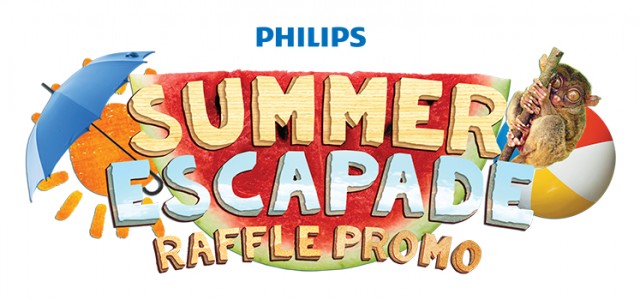 Upgrade your PC monitor, or splurge for that well-deserved vacation? It's hard to decide, especially as the Philippines is full of great summer travel destinations. As the country has one of the longest coastlines in the world, it's no wonder there are so many great beaches that're perfect for the sunny days ahead.
Philips is helping make your decision easier with their new "Summer Escapade" Raffle. As buying any Philips monitor (from 15.6" to 43" monitors) from March 15 – May 15 will give you a chance to win a trip for two to Boracay, Coron, or Bohol!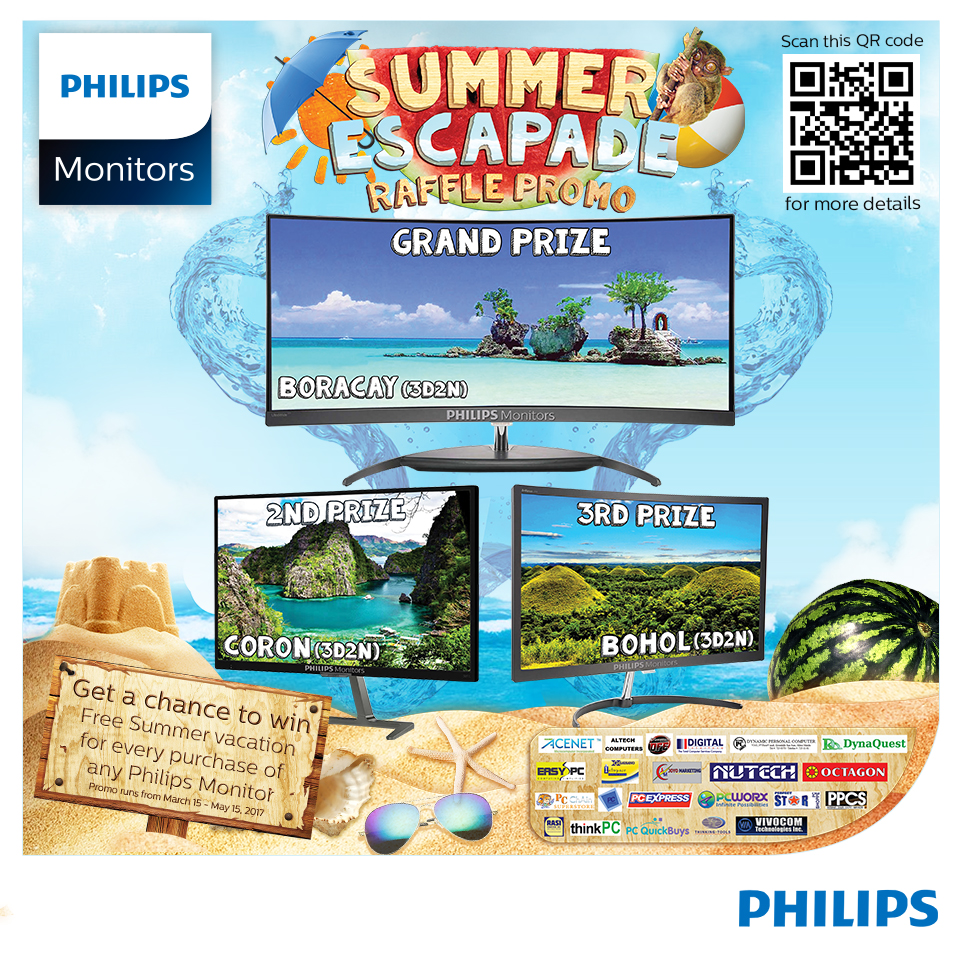 Only Philips monitors bought from these Authorized partners will be considered as eligible for the raffle promo:
Metro Manila: Acenet, Dynamic PC , Dynaquest, EasyPC, Octagon, PC Chain, PC Corner, PC Express, PC Worx, Think PC, Vivocom

Visayas: HYW I.T. Distributor, Joyo Marketing, Nutech, Perfect Star PC Shoppe, PC Quickbuys, Thinkingtools

Mindanao: Altech Computer, Davao Futurebright, Digital Interface, Powerpoint Computer System, RASI, Thinkingtools
To join the promo, you should submit your proof of purchase and complete information here. The three promo winners will be drawn on May 17, 2017; the official announcement will be done through the official Philips Facebook Page on May 27, 2017.
Here is the full list of prizes:
Grand Prize: Trip for two to BORACAY

1st Prize: Trip for two to CORON, PALAWAN

2nd Prize: Trip for two to BOHOL
The prizes are inclusive of the following: airfare, hotel accommodation for 3 days and 2 nights, and a tour package. Prizes are exclusive of pocket money for winners.
For the complete mechanics, visit the offical Philips Summer Escapade Raffle Promo website here.