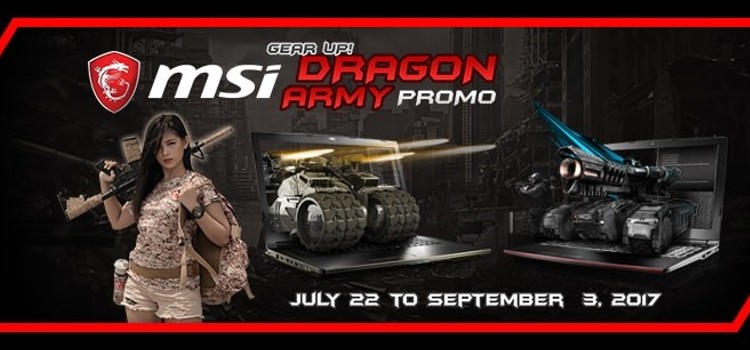 Looking to buy a gaming laptop? Well, now's the best time as MSI has a new promo with lots of cool prizes up for...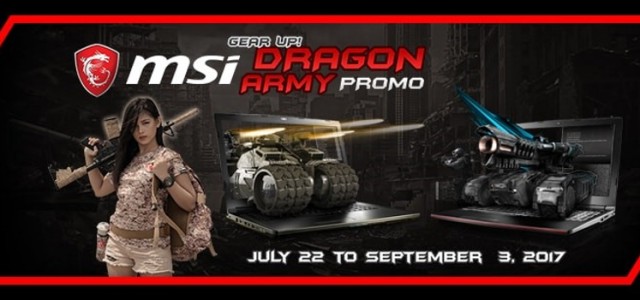 MSI is one of the top choices for gaming laptops, as they offer portable gaming devices for everyone; be it for players who need slim and light laptops on-the-go, or gamers who need the highest-end specs in a more portable system. Now, there's no more reason not to buy an MSI laptop if you're in the market for one, as they have a new promo with lots of cool prizes up for grabs.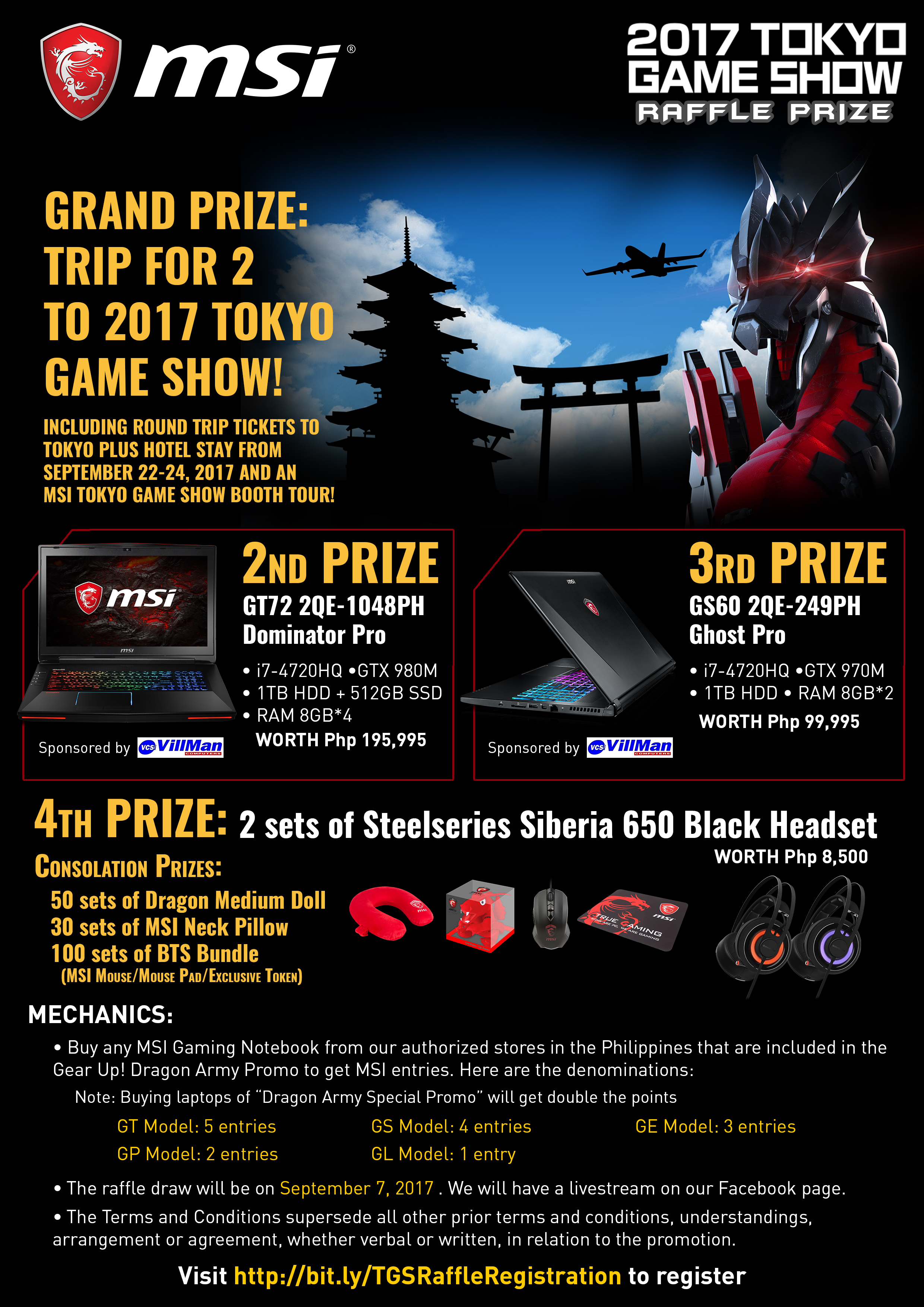 Here are the promo mechancis:
Buy a new MSI Notebook from the authorized stores and get a chance to win prizes!
The Grand Prize Winner will get a trip for two (2) to Tokyo Game Show 2917 with round trip tickets and hotel accommodation from September 22-24, 2017.
2nd prize winner will get a GT72 2QE-1048PM Dominator Pro (worth Php195,995)
3rd prize winner will get a GS60 2QE-249PH Ghost Pro (worth Php 99,995)
4th prize winner will get 2 sets of steelseries Siberia 650 Black Headset (worth Php 8,500).
MSI will also be giving away the following consolation prizes: 50 sets of Dragon Medium Doll, 30 sets of MSI Neck Pillow and 100 sets of BTS Bundle which includes MSI mouse, mouse pad and exclusive token.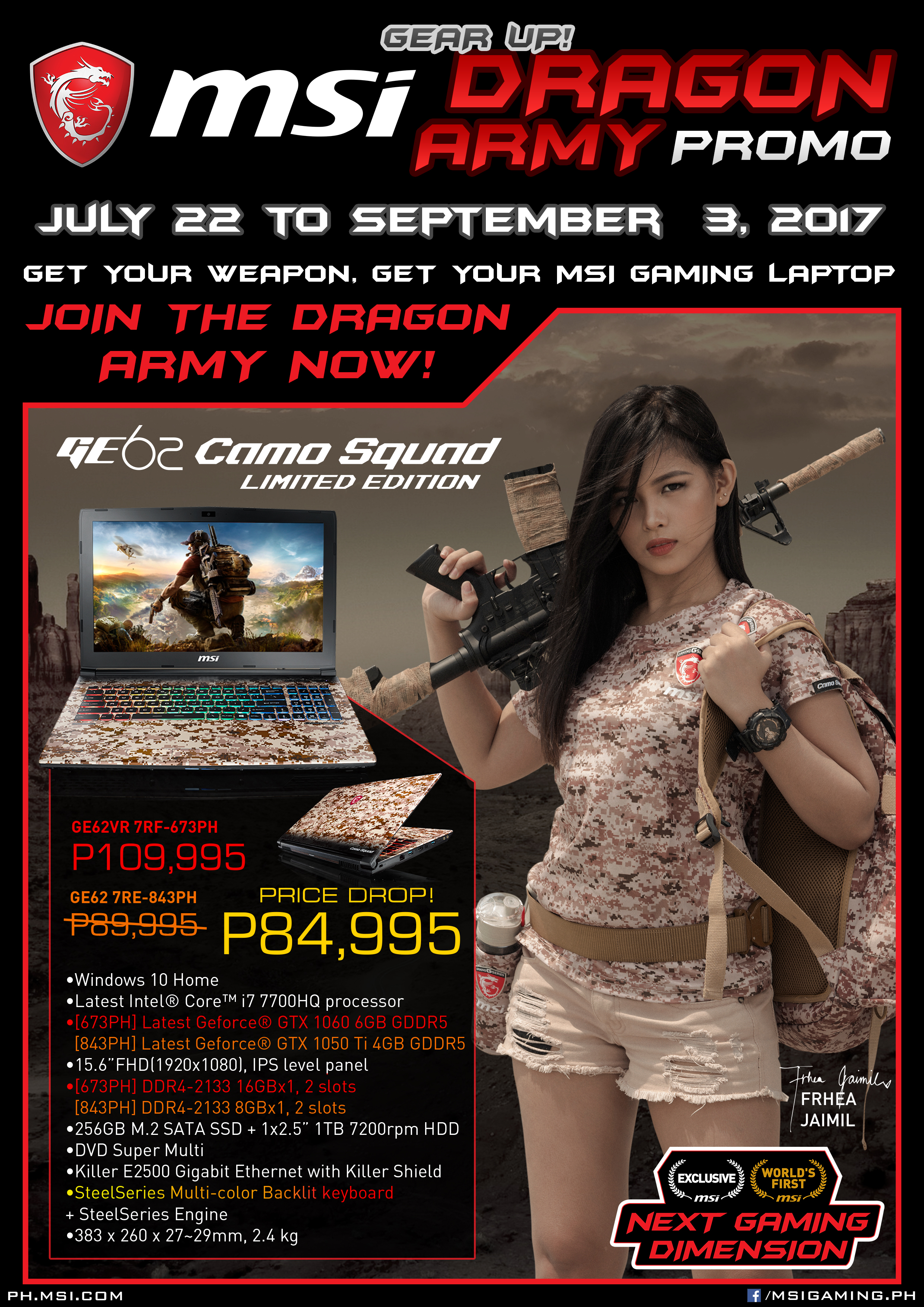 Double your points when you buy laptops that are part of the Dragon Army Special Promo.
GT Model: 5 entries                      GS Model: 4 entries                         GE Model: 3 entries
GP Model: 2 entries                      GL Model: 1 entry
Lucky winners will be announced on September 7, 2017 via livestreaming on MSI facebook page.
Visit http://bit.ly/TGSRaffleRegistration to register