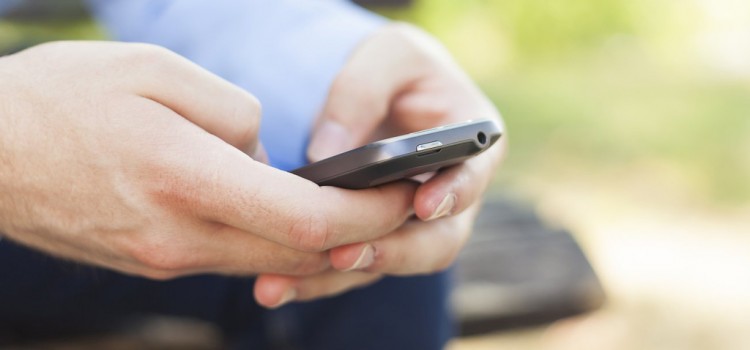 For a lot us, Lent means making a sacrifice: desserts, meat, chocolate, alcohol, cigarettes; the things we normally use/consume during the year. For the...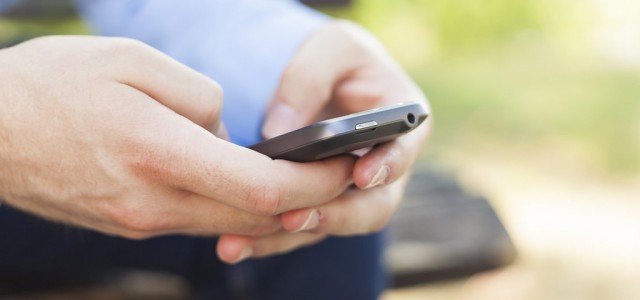 For a lot us, Lent means making a sacrifice: desserts, meat, chocolate, alcohol, cigarettes; the things we normally use/consume during the year. For the upcoming Holy Week holidays, why not try abstaining from using tech? Here are a few tips to prepare for it.
Editor's note: This is not a joke article for April Fool's Day; the Holy Week break coincided with the date
For the 40 days of Lent, most people tend to "sacrifice" something but lately, it seems like these sacrifices involve giving up something simple. Giving up something temporarily can have a small or large impact at how we go about our day, depending how much you really need to take your office lunch with soda or dessert – which is easy enough to avoid. However, if you're a smoker, then a 40-day smoking ban when things are getting busy at work may be tougher to power through.
When it comes to tech, giving it up totally may be one of the hardest things to do, not to mention potentially dangerous. Going off the grid is one thing, but what if an emergency comes up? We've come to rely on smartphones and computers so much in our professional and personal lives that not updating your Facebook or Instagram can be a legitimate cause of concern for the people around you.
Going a few days without your phone, especially when everyone is on a holiday, may be doable, and may come with benefits: you can focus on other, more tangible things, and if you're not planning to go out of town for the next few days, then going without gadgets may force you to experience the great outdoors – which isn't so bad.
And who wants to be bothered by work email while on vacation, right? While we do it all the time whenever we go on a holiday, we still use our smartphones and other gadgets for personal reasons, like checking our social media accounts. Having time off from tech not just applies to work-related stuff, but for everything else as well, as therein lies the real challenge.
There are, however, a few things to consider, so if you're planning to go through a few days without your tech, check out our helpful tips below.
1. Think about how far you're willing to go.
Your work and personal circumstances should dictate how far you're willing to go with abstaining from tech. You can still bring gadgets (like a camera for vacation), or go all the way and go native. If your job needs you to be reachable at any given time, then you may want to keep a phone with you just in case (see number 3). If you're completely free when you're on leave, then by all means challenge yourself not to touch your beloved gadgets for a few days to a few weeks! There's no iron-clad rules for this, which makes it flexible enough to accommodate your unique circumstances while challenging yourself at the same time.
2. In case of emergencies, keep a channel open.
Make a list of emergencies you need to address, and arrange for people to know about them. Emergencies are emergencies, so just in case something happens, the right people can cover for you or can reach you. Leave them a number of the hotel you're staying in, for example.
3. Bring a cellular phone with you.
Chances are you have a working phone lying around the house. No one uses it because everyone owns a smartphone already. This is the best time to put it to use! If you don't need your smartphone's camera and music player functions during your time off the grid, you can use a cellphone so people can still call or text you just in case something happens.
4. If you can't leave your smartphone, turn all notifications off.
Weaning yourself off of tech doesn't mean leaving everything behind. Your smartphone can double as a camera and a photo album, so use it! By turning your notifications off, you can free yourself from distractions from Facebook friends or Twitter updates. You can turn on Airplane mode to further enforce the "no distractions" policy you will undergo.
5. Resist the temptations.
It's a longshot, but during your period of no tech, you may hear about something happening where you live, like a fire or a sudden downpour resulting in floods. These can make you reach for your phone and check up on social media. Try your best to resist, since you have an emergency system in place and people can readily reach you anyway. If they need you, they'll contact you.
6. If at first you don't succeed, chalk it up to experience.
You may fail the first time and break your no-tech-weekend, but that's fine. Take note of what triggered you to turn all your notifications back on. Was it work anxiety? Was it a legitimate emergency? Or did you just feel the need to post the scenery on Instagram? No matter your reason, keep it in mind and think of a way to stop making it a trigger next time you do decide to go without tech.
7. Appreciate the potential rewards.
Going tech-less might be difficult, but there's a benefit to it. We're constantly bombarded with information from our smartphones. The notifications you go through in a day is a good indicator of that. By silencing that, you're allowing your mind to absorb information from other sources: the place where you are, the people with you, and even the people you meet once you're not busy scrolling through the news of social media feeds on your phone.
Your phone is an essential gadget, but it's not the end of the world if you go without it for a few days. Your parents survived without cellphones or smartphones, so we think that's a very good indicator that you can do it too!
This article was inspired by the technology cleanse article here.