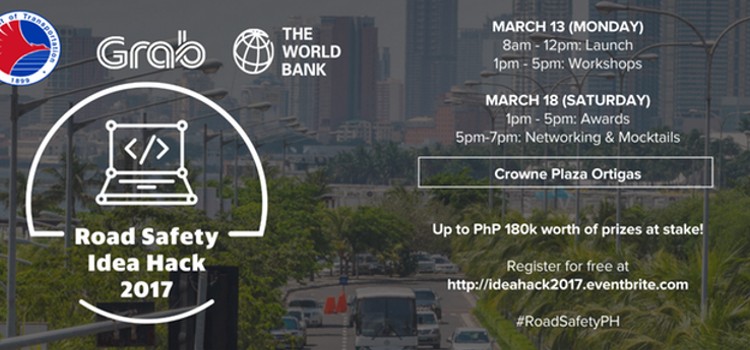 The Department of Transportation (DOTr), Grab, and The World Bank have partnered for the Road Safety Idea Hack 2017, an ideas competition to help...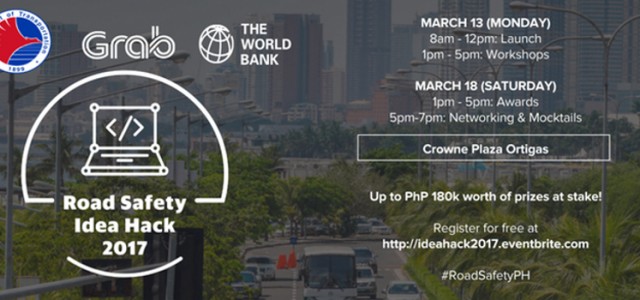 For most people, travelling on the road is stressful, considering the heavy traffic that has become the norm. Though traffic is not the only problem that commuters face, as accidents are a critical issue that affects people's lives, with an average of 262 crashes per day in Metro Manila. Road crashes and accidents also increase traffic congestion, along with causing economic losses, all this on top of the harm this causes to human lives. To aid in improving road safety, the Department of Transportation (DOTr), Grab, and The World Bank have partnered for the Road Safety Idea Hack 2017.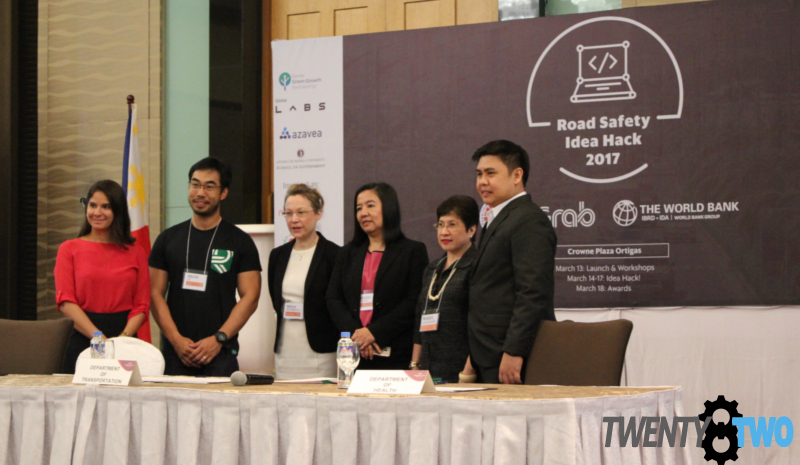 The Road Safety Idea Hack is a gathering of Filipino develpers, IT practitioners, digital media talents, and road safety enthusiasts; the six-day event features workshops using traffic and road safety data sets. The event started with a series of keynotes by speakers from the different partners at Crowne Plaza, Ortigas last March 13.
Participants will form teams that will produce innovative ideas to improve road safety in the form of digital media campaigns, app prototypes, among others. They will be able to use OpenTraffic data provided by Grab, road crash data aggregated by the DOTr, and other datasets.
The DOTr's road crash data aggregation platform, DRIVER, was highlighted during the keynote. It is a web-based and open-source national system for geo-spatially recording and analyzing road crashes
"The DOTr, led by Sec. Art Tugade, is strongly committed to address the country's challenges in road safety and improve the country's transportation. Accurate and reliable data on road crashes and multi-sectoral collaboration are crucial to achieve these goals. Through this initiative, we plan to tap the country's ICT talents and road safety community to develop innovative solutions," DOTr Assistant Secretary for Land Transport and Infrastructure Mark de Leon said.
Being the leading sponsor, Grab has provided their collected date to participants. Other sponsors include the World Bank, the Korea Green Growth Partnership, Globe, Petron, Bloomberg Initiative for Global Road Safety, Mapillary, Ateneo School of Government, Imagine Law, Vera Files, Azavea, Mapzen, Far Eastern University Institute of Technology, Inclusive Mobility, MapPH, Metro Manila Development Authority, Netsquared Manila, OpenStreetMap Philippines, Open Knowledge Philippines, Urban Land Institute, Youth Mappers, among others.
"The country is in for an innovative event as people of different professions will be coming together to brainstorm for solutions to road safety problems. Technology and data are at the core of our business and something we've been sharing with the Philippine government since April 2016. Grab highly encourages everyone to participate to help make transportation safer for Filipinos," Grab PH Country Head Brian Cu said.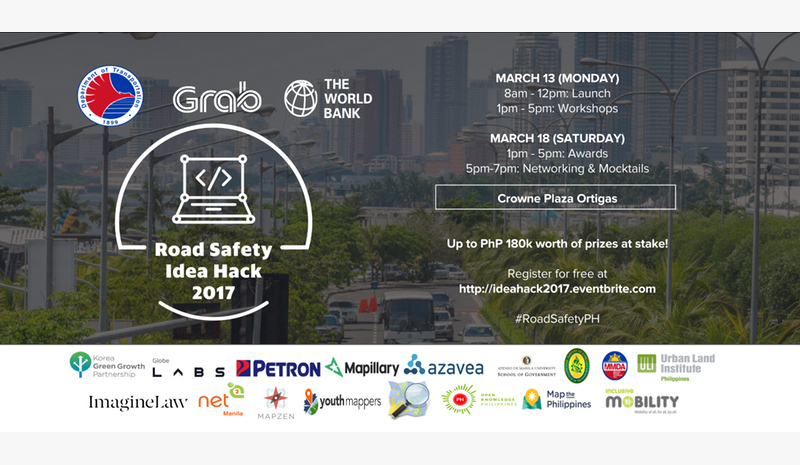 The Road Safety Idea Hack 2017 will run from March 13-18. For the full schedule and information, visit https://ideahack2017.eventbrite.com.