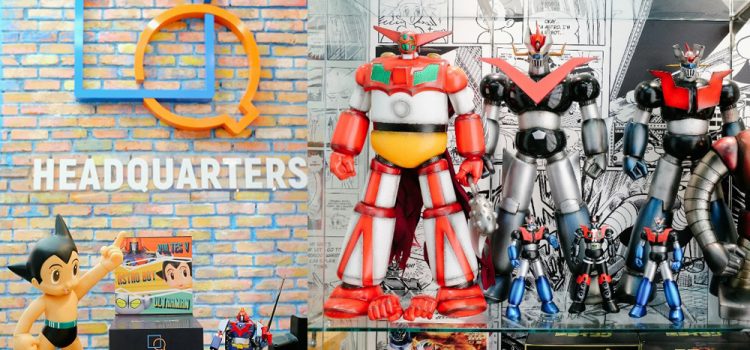 A new haven for collectors of geek and pop culture merch is now open! Headquarters has set up shop in Uptown Mall BGC, and...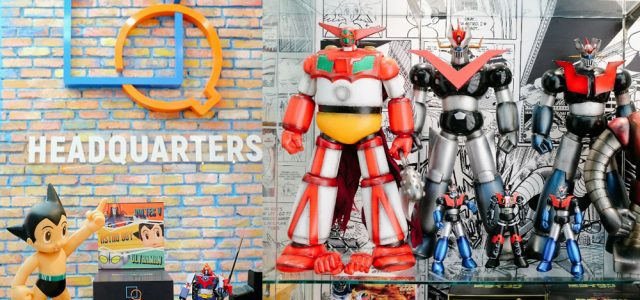 Back in the day, every new Filbar's and Comic Quest store opening marked a great deal of celebration to geeks in the Metro. Enthusiasts would go on a sort of pilgrimage to new geek-themed stores to browse their wares, usually comic books, manga, and other merch. Now, hobby and pop culture stores are everywhere and geekdom is on the rise. While getting limited edition comics is definitely easier, merchandise like shirts, toys, mugs, and every other collectible can still be hard to order or come by in stores. Enter Headquarters, the newest geek and pop culture haven located in Uptown Mall, BGC.
Securing official and limited-edition collectibles is now easier and more convenient for Filipino pop culture fans with the launch of a new specialty store that provides a one-stop source of authentic geek merchandise in the country.

Headquarters or HQ is a concept store that promises authentic finds for authentic fans. Its goal is to curate officially licensed merchandise from different parts of the world and make them more accessible to Filipino fans. It aims to be the go-to store for rare and unique finds that appeal to a wide range of interests, may it be comic books, movies, anime, video games, music, or other areas of pop culture.

"One hurdle that pop culture fans typically face is the difficulty of acquiring limited-edition items, especially since most of these are sold overseas. With Headquarters (HQ), we want to bridge the gap between enthusiasts and merchandise that are relevant to their interests, by making these items more accessible to them," said Mr. Melvin Lloyd Lim, President of Headquarters (HQ).

Headquarters recently opened its first store in the country at Uptown Mall in Taguig City. The store offers limited-edition toys, apparel, gadgets, novelty items, and a number of media titles for TV, film, music, and video game aficionados, among others.

"Fans of different interests and age groups will definitely find something for them at Headquarters (HQ). We will carry official merchandise from international names, as well as rare collectibles from Japanese toy manufacturers. Our opening mix includes merchandise from Ultraman, Daimos, Mazinger Z, Lupin the Third, and Tezuka Productions such as Astro Boy and Black Jack," Lim said.

"We will be introducing more series merchandise from time to time, so there will always be something new for fans to look forward to," he added.

In celebration of the opening of the store, HQ is holding the Heroes Blast Off Giveaway Raffle Promo wherein a single receipt purchase of items worth P1,500.00 entitles a customer to one raffle entry, giving them a chance to take home high-end collectible toys and officially licensed shirts. The promo is open from February 5 until April 9, 2018.

For more information about the store and the raffle promo, those who are interested can get in touch with HQ via its social media accounts on Facebook and Instagram.