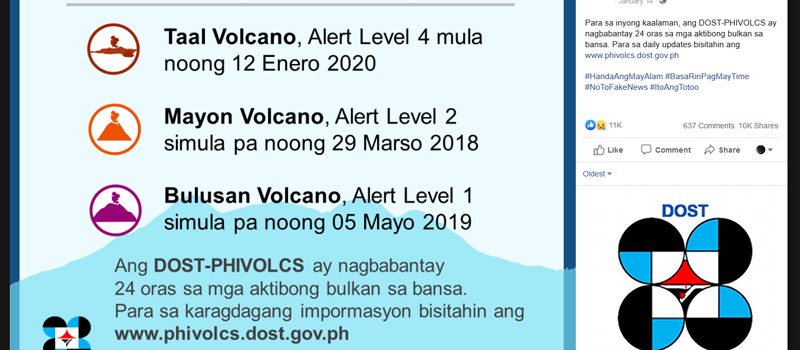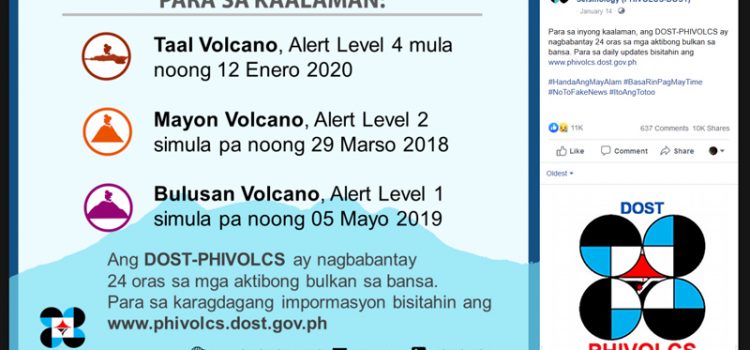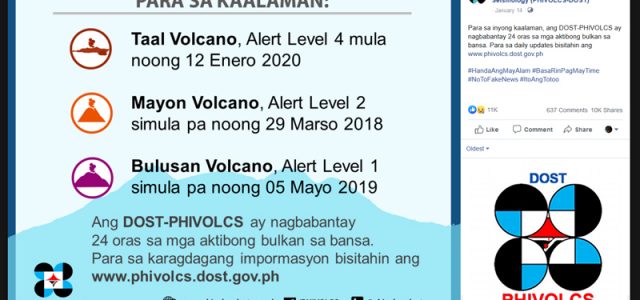 The Taal volcano is not yet done with its activity, as scientists from PHIVOLCS say that an eruption might be coming as evidenced by several warning signs like ashfall during the past couple of days, almost 500 earthquakes that affect surrounding towns, and a part of the Pansipit River drying up.
Relief operations are underway but a lot of our fellow Filipinos are still displaced. You can find a list of volunteer centers and relief operations here if you wish to help out.
The most important way most of us can help is to share the right information. There have been a lot of fake news – from earthquake predictions (there is no technology available to 100% predict earthquakes yet) to photos of massive amounts of lightning around a huge plume of smoke (that was a volcano eruption in Southern Chile) – getting in the way of actual, accurate news, so here are a few Facebook pages where you can get timely updates to share on social media.
You can also check out the Facebook pages of various news agencies in order to get the latest news. Please remember that especially during times of crisis, it is important the right news reach everyone, and no one will benefit from fake news.