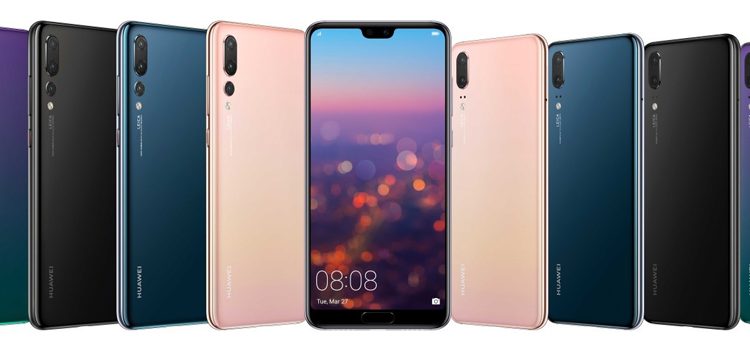 Huawei has been killing it in the smartphone category of devices ever since their Leica-co-branded P9 exploded in the scene. Not only did the...
Huawei has been killing it in the smartphone category of devices ever since their Leica-co-branded P9 exploded in the scene. Not only did the phone have a camera that was co-developed by Leica, one of the best in the business, but it also had a lot of aesthetic and feature upgrades that made the P9 a head-turner. Fast forward to today, two generations later, the P series and Mate series phones from the Taiwanese brand continue to bring more and more into their fold.
The main reason? Innovation. Check out seven of their accomplishments that continue to push the envelope and make them a real market leader.
1. Creating the World's Best Smartphone Camera Ever
Ever since the transition from cellphone to "smart" phone, cameras have been a huge part of consideration. The Huawei P20 Pro scored the highest score ever in DxOMark's image quality review. With a whopping three camera lenses on the back of the phone, one of which being a 40-megapixel Leica camera, advanced image and color temperature sensor, 4D predictive focus, 3x and 5x hybrid zoom, and Master AI, users can enjoy taking excellent shots anywhere in the world.

2. Owning the World's First Smartphone AI Processor
How do you run powerful features on a smartphone? With a powerful processor. Huawei delivers the world's first Kirin AI Processor which brings a faster, stronger and a seamless smartphone experience. No other smartphone has a dedicated AI processor, so the possibilities are endless for future app and software developers.

3. Artificial Intelligence Photography
Taking the next step in smartphone innovation meant automating the most learned skill smartphone users learn: photography. With the launch of the P20 series, Huawei went all-in by making sure its cameras make picture-taking as easy and beautiful as possible. The new phones apply brand-new AI Image Stablilization, Master AI Filters, and object identification to guide users into taking the most beautiful pictures they can.

4. Providing the World's Longest-lasting Battery
Smartphone users always clamor for longer battery life on their devices. But as smartphone quality gets higher, so do applications' battery demands. Huawei made sure that phones realistically last how long they promise—two days. The Mate 10 Pro has a 4000mAh battery, so it's no surprise it lasts as long as it does.

5. Super Charging Safely
Along with the battery life, charging is essential to every smartphone. Huawei's SuperCharge technology, which was introduced with the Mate 9 series in late 2016, can pump juice into a new Huawei handset at something close to 2 percent per minute, and with the SuperCharge wall plug with three USB outlets, it only gets better. All three ports are capable of 5A fast charging, with the main port pumping out power at a whopping 32.5W rate.

6. Leading the World with 5G Technology
5G is one of the most anticipated things for the coming decade. Huawei is finally condensing its 5G into reality, and its network will be able to allocate over 20Gbps per user. With enhanced mobile broadband services, 5G can be brought up to fixed-line broadband speeds, and become a marked improvement over LTE.

7. World's First Bank-Grade Security System
Finally, Huawei prioritizes users first. Safety is of utmost importance. Huawei CloudFabric Security Solution helps customers with accessibility issues that arise from digital businesses. It uses intelligent protection for cloud data center networks and tenants, so information store is guaranteed to be safe. Huawei continues to make innovations that change the smartphone game. Try one for yourself, and see the difference.