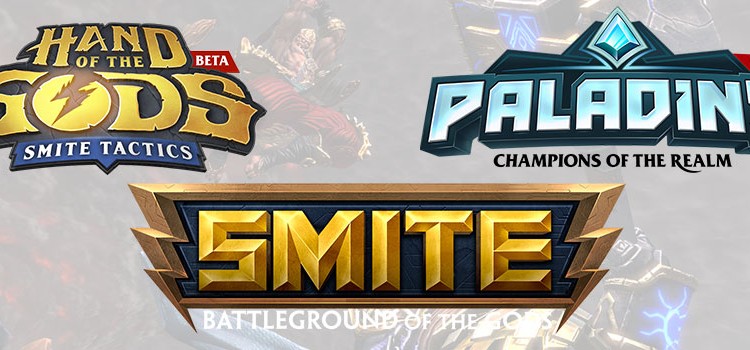 Hi-Rez went all out in Dreamhack Valencia, with a slew of announcements for Hand of the Gods, SMITE, and Paladins.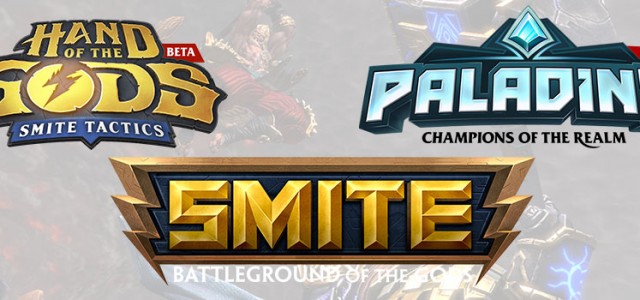 Hi-Rez Studios, in addition to playing a major part in Dreamhack Valencia, had a few bombs to drop regarding its games. The current roster of Hi-Rez games are SMITE, Hand of the Gods: SMITE Tactics, and of course, Paladins.
Hand of the Gods: SMITE Tactics enters Open Beta
The game development studio's online collectible card game has just entered Open Beta today. As the game becomes more and more streamlined, Hi-Rez has opened it to a bigger audience with the goal of greater stress-testing and a lot more feedback. "Over the course of Closed Beta we've reworked the strategic elements of gameplay and deck building while making combat much easier to read and understand," said Scott Lussier, Lead Designer on Hand of the Gods. "Today with the launch of Open Beta, we invite everyone to download Hand of the Gods for free and lead the legends of mythology into battle."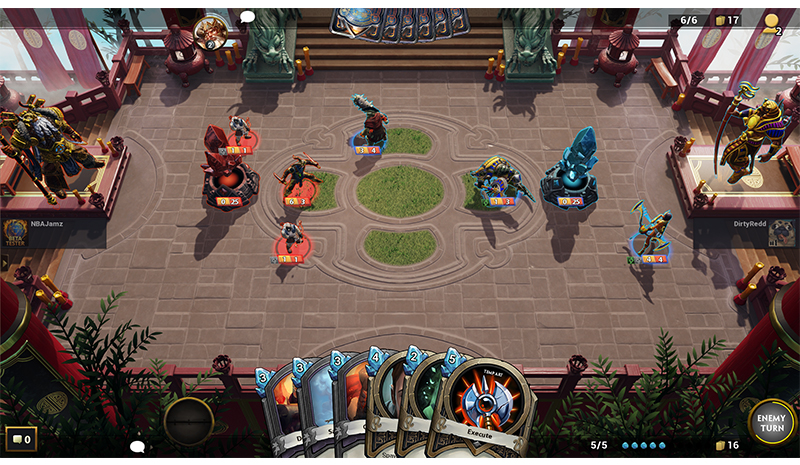 With the Open Beta announcement came the Venus Competitor's Pack. This expansion set features 70 new cards for your decks, a number of bonuses, and a special Venus skin for Aphrodite. The game is still free to play and you can download the game here.
SMITE announces Project Olympus
The game that put Hi-Rez on the map is SMITE, a MOBA that draws inspiration from mythology more than hardcore fantasy. Project Olympus is an initiative of the SMITE team to drive improvements in the game, both for polish and quality-of-life aspects. "We've taken several key changes to gameplay, user interface, and overall progression and combined them into one massive overhaul that we are calling Project Olympus," said Chris Larson, Executive Producer of SMITE. "Project Olympus is full of big changes that SMITE fans have wanted for a long time, and we are excited to deliver on these requests as we take SMITE to a whole new level."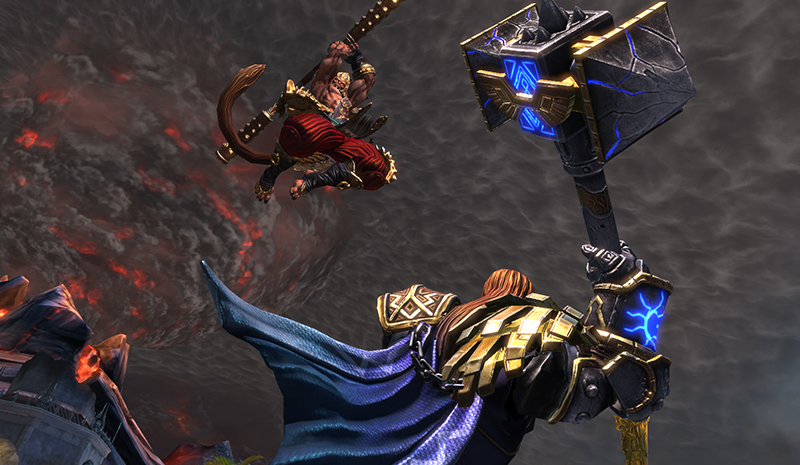 The first features announced as part of Project Olympus include:
– Major engine and systems upgrades, including a 64-bit client and support for higher-resolution textures.
– Significant Console SMITE updates, including HUD improvements, additional controller configuration options, and match history sorted by God.
– An improved in-game knowledge bank, full of tutorial videos to help new players learn the game and existing players improve their skills.
– Prestige Levels, which allow SMITE players to level beyond the existing level 30 cap.
Paladins announces new champion, map, and reworks
Paladins is the Studio's foray into the competitive FPS genre, and features a colorful cast of characters, each with unique abilities to aid the team in completing objectives. Hot on the heels of the latest patch (which included damage champion Lian as well as a rework on how Essence is gained) are a few announcements directly affecting the game on a hopefully positive note moving forward. First up is the game's 30th champion, Jenos, the Ascended. Jenos is Paladins' tenth champion to be announced this year, and is expected to come out onto the PTR servers very soon.
A new map has also been announced: Splitstone Quarry. Splitstone is the boxed-out map in the Test Map section of casual play accessible to players on the servers, and comes to us fully polished and ready to play on. It will be a payload map and from the test map queue experienced, another kind of battleground where champions who have access to vertical movement will definitely shine.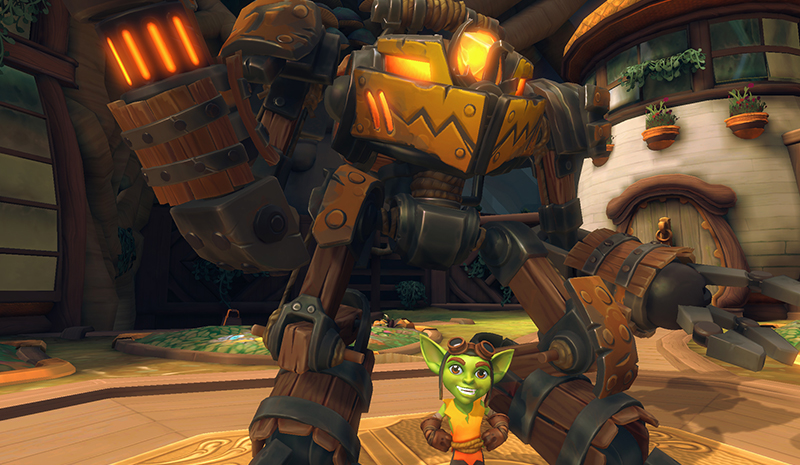 Lastly, to celebrate the new map, a visual rework on Ruckus will be implemented. Ruckus is tied to the lore of Splitstone Quarry, as he worked in the mines. No word on skill reworks, but expect a slew of changed skins for this champion coming soon.
For those curious as to how to get the Dreamhack Maeve skin, all you need to do is watch the livestream on Twitch here, where codes for the skin will be randomly dropped throughout the program.
GIVEAWAY ALERT
Here are a few skins Elite Global Sourcing, the local distributor of Paladins, gave us as part of their promotions! Enjoy!
Bomb King:
APBC29BDBFC070503
APBC29BDD00470503
APBC29BDEBF170503
APBC29BE055070503
APBC29BE4F5370503
Evie:
APEC2346F67070503
APEC234701F370503
APEC2347306170503
APEC23473F6070503
APEC2347959270503
Lex:
APLC233F116370503
APLC233F2BA370503
APLC233F31B770503
APLC233F778970503
APLC233F857D70503
Ruckus:
APRC2340A17770503
APRC2340DECC70503
APRC2340EC0470503
APRC2340FE2F70503
APRC234145FE70503
Sha Lin:
APSC23337F1D70503
APSC23337FAD70503
APSC2333AF9A70503
APSC233421F270503
APSC233437D370503
If you didn't get the skin codes, don't worry, we will be giving away more skins in the coming months!