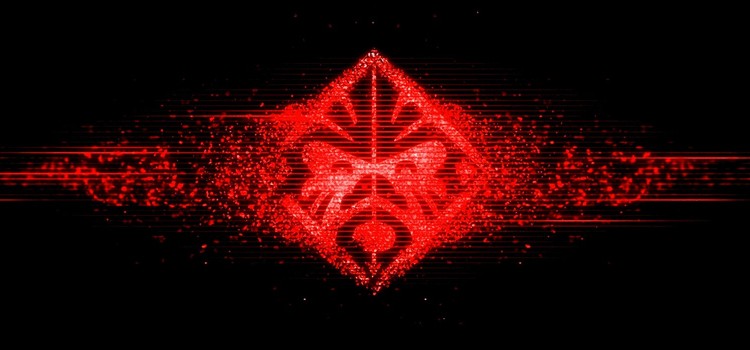 The launch of the new OMEN by HP line last October 21 at SM North EDSA Annex.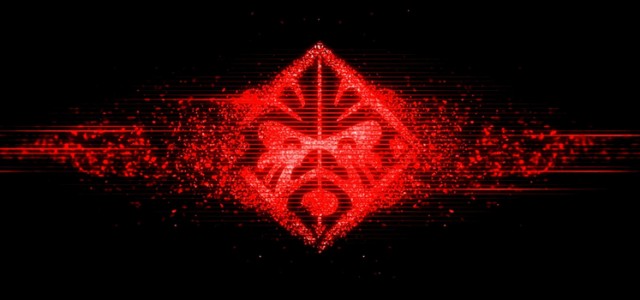 Gamers are spoilt for choice when it comes to gaming gear. Be it specialty gaming PC parts for those who build their own rigs, or gaming laptops for those looking for more portable options, there are an array of options available from different manufacturers.
For those in the market for a new gaming laptop or badass gaming gear, another option has become available for you with the launch of the new OMEN by HP line last October 21 at SM North EDSA Annex. The launch event, entitled the OMEN Outbreak, had the OMEN by HP 15.6" laptop as the focal point, along with revealing some OMEN-branded peripherals.
OMEN by HP 15.6"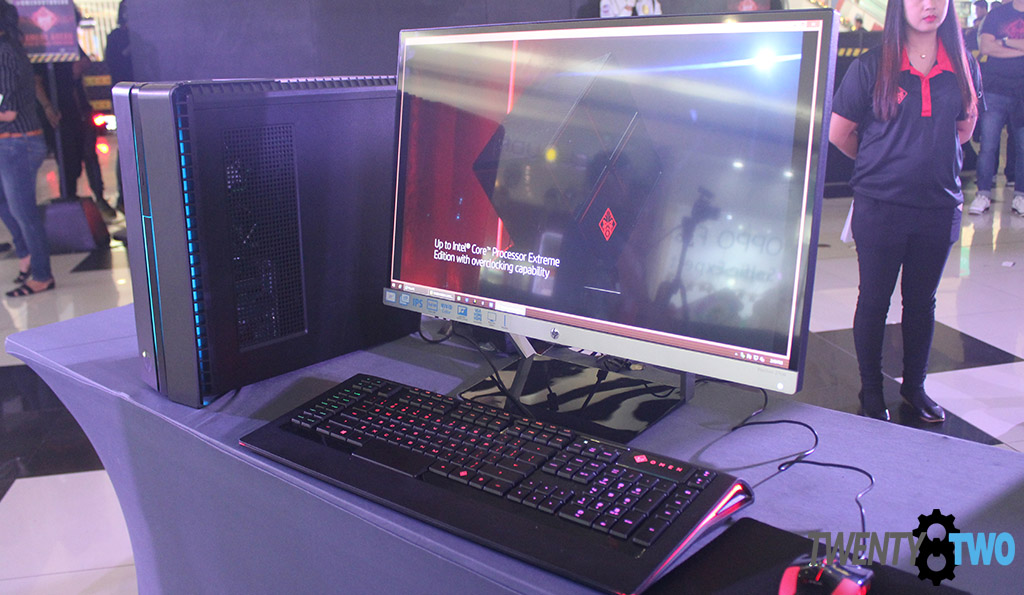 The main laptop model introduced was the 15.6" model, which features an Intel Core i7-6700, an NVIDIA GeForce GTX 965m (with 4GB DDR5 VRAM), 16 GB DDR4 memory, and a 128GB SSD storage paired with a 1TB Hard Drive. For audio, the laptop features Bang and Olufsen HD speakers.
The OMEN by HP's power supply also uses a trailblazing thermal solution structure that supports fast-charging which can charge up to 90% in 90 minutes. It also as a battery life of up to 10 hours.
This OMEN by HP is available in HP concept stores for Php79,990. Lower-end models are also available for Php59,990 and Php 64,990.
To complement the laptop, HP has also launched the HP X9000 OMEN mouse, the OMEN headsent, and an OMEN gaming backpack.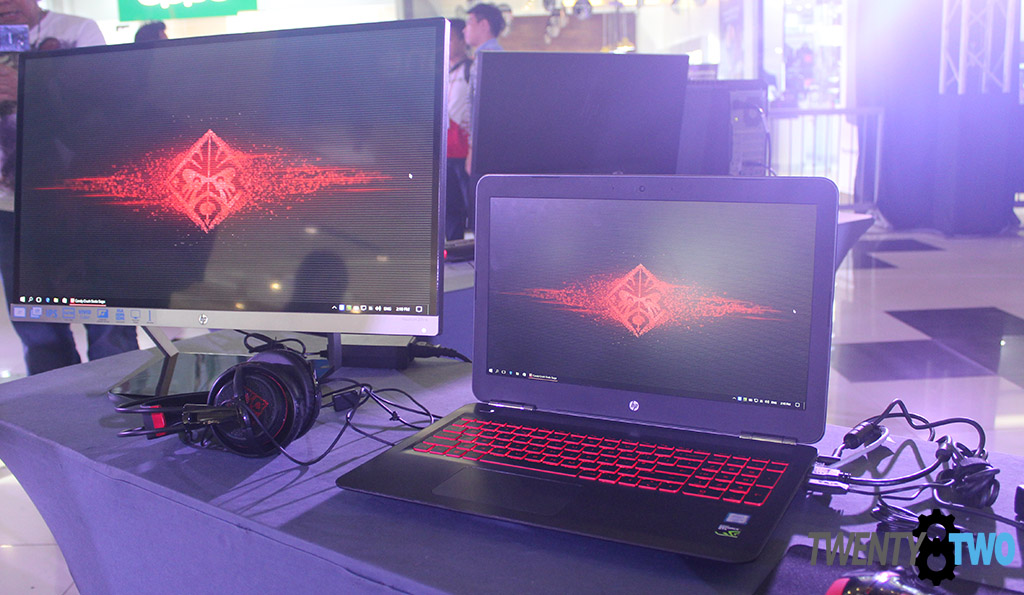 A Look into Future OMEN products
A video was shown during the event which showcased the OMEN by HP desktops, namely the OMEN X Desktop Cube and the OMEN by HP Tower Desktop. The Desktop Cube has a cubic design that separates components into different chambers to assist in an innovative cooling system. It also has a dual graphics capability and easy-to-swap hard drive components. The Tower Desktop meanwhile, features a Vertical ID and LED light control.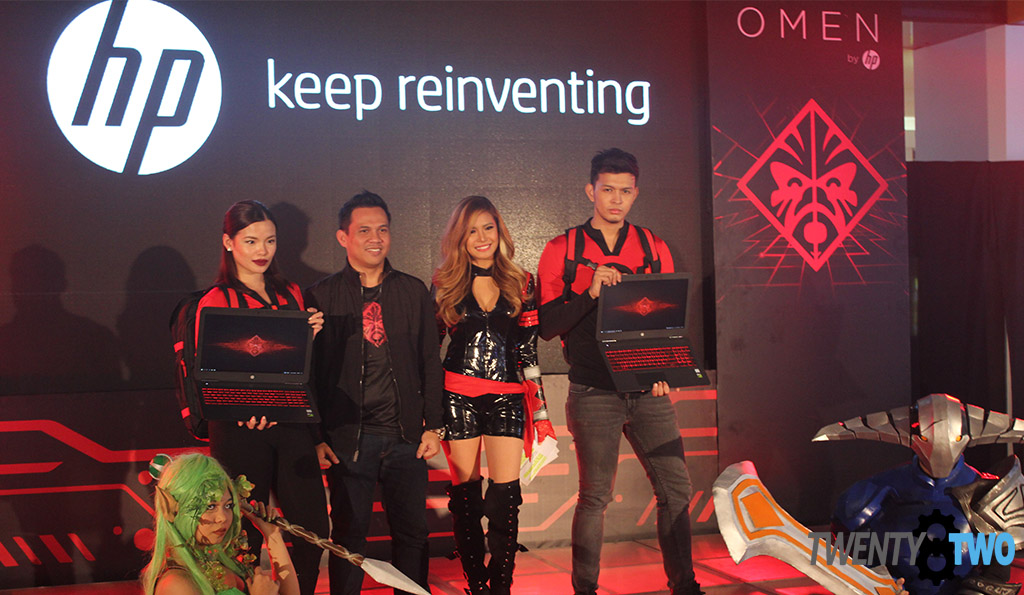 As for laptops, HP has said that OMEN laptops with NVIDIA's Pascal line of GPUs may become available early next year.
OMEN Outbreak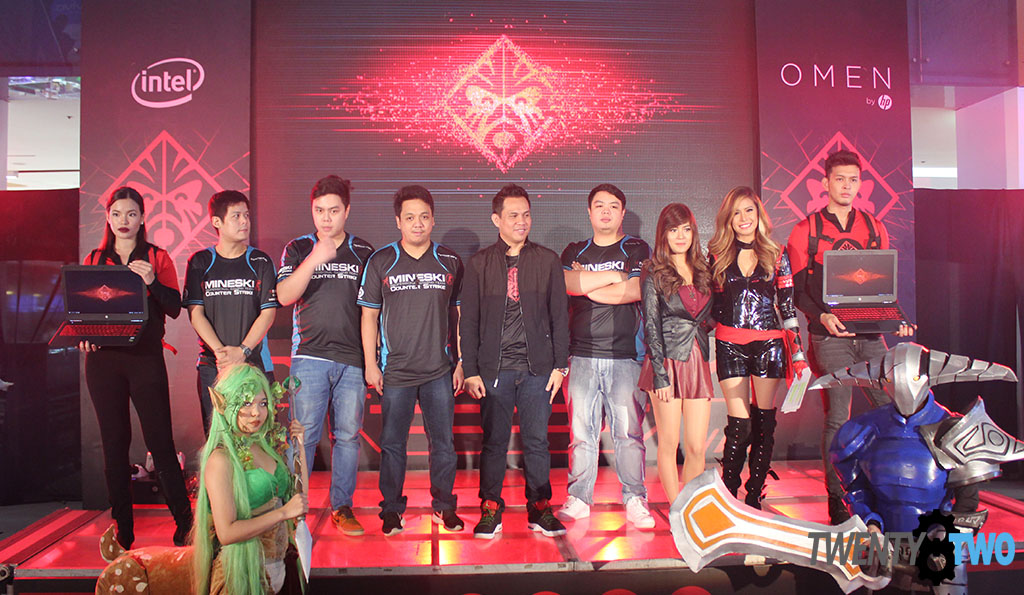 The OMEN outbreak event was hosted by renowned cosplayer, Myrtle Sarrosa, and featured the Mineski CS:GO team, along with cosplayers of Dota 2 heroes Sven and Enchantress. After the launch, people were invited to participate in a three vs. three Dota game, using the newly-lauched OMEN by HP laptops.