The entire story of Left Alive, the upcoming Square Enix game based on the 1995 game Front Mission, all happens in one day. During...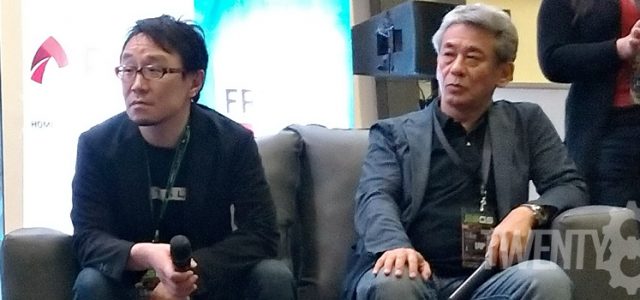 The entire story of Left Alive, the upcoming Square Enix game based on the 1995 game Front Mission, all happens in one day.
During the ESGS Q&A with director Toshifumi Nabeshima and producer Shinji Hashimoto, Mr. Nabeshima expressed that Left Alive's story will be deeper and more complicated than its predecessor, with the entire arc happening in one day.
Set during the invasion of  the fictional Novo Slava in 2127, the game stars three main characters: a young mecha pilot searching for himself; a former police woman whose past in the military is slowly catching up with her; and former mercenary who survived his own execution and is trying to find out why he was spared.
While it's not a pure tactical role playing game like the original title it was based on, the use of strategy is still needed when it comes to real-time choices and personal play style. The game itself focuses on how the player decides to progress with the story–it's decision-based, and while there's no clear character progression with regard to skill or stat leveling, Mr. Nabeshima notes that "instead of the character leveling up, it's the player that levels up."
There's technically no one way to finish the game. Combat (or lack thereof) is totally up to the player. The environment is immersive and can be utilized depending on one's tactics. "At first it looks like third-person shooter game, but there's a stealth factor, and you'll need to use traps to go through the game," he continues. "There are many ways to play it."
Left Alive isn't necessarily open world as its story advancement is pretty linear. Customization for the player comes within each stage. Some decisions will provide immediate effects while other will trigger future events, much like those old "Choose Your Own Adventure" books from the '90s. This opens up the avenue of multiple run-throughs and endings, although Mr. Nabeshima and Mr. Hashimoto are still keeping mum about them.
"We can't tell you how many endings, but there's an ending for each character, and also the side characters… There's also an ending for how they lived after the war."
For both Mr. Nabeshima and Mr. Hashimoto, Left Alive is more about the story and how one weighs and considers morality when plunged in a scenario of war rather than all the bells and whistles of your usual action game (but of course, Square Enix still goes all-out with the latter). As Mr. Nabeshima says, it's a story of survival and what comes after: "It's not just to live but just how you should live."
Left Alive will be released on PS4 in March 2019.