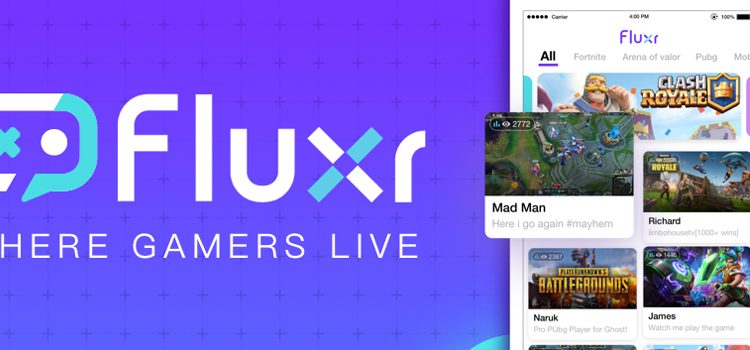 There's a slew of streaming platforms popping up in line with Twitch's global success. We've just received word that LiveMe, a US-based social media...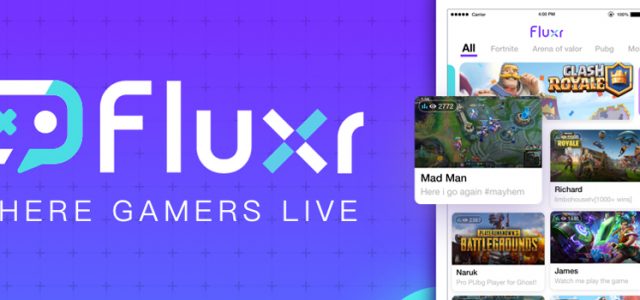 There's a slew of streaming platforms popping up in line with Twitch's global success. We've just received word that LiveMe, a US-based social media platform, has created Fluxr, an app for livestreamers looking to bust into the scene and build their audience locally, regionally, and globally. The app is now available on iOS and Google Play.
If you're a PUBG streamer or you dream of becoming one, then here's great news: LiveMe has partnered with Tencent to bring PUBG Mobile to the forefront of Fluxr! Fluxr is easy enough to setup and connect to your games so you can stream content without much hassle and get your gameplay recognized by viewers in the region!
LiveMe, North America's top ranked social networking app, has officially announced the launch of a new mobile gaming and eSports live streaming mobile platform for gamers, Fluxr, in Philippines. Dedicated to enhancing the gamer experience in Southeast Asia with innovative user- interactive features, Fluxr aims to deliver high quality live streams, rich gaming content, and an interactive and immersive gaming community. On the platform, users can watch live streaming of popular games, such as PUBG MOBILE, Fortnite, Rules of Survival, Arena of Valor, League of Legends, Minecraft, CSGO, GTA5, DOTA2, Call of Duty, Clash Royale and many more.

LiveMe has been rapidly growing its presence on the global stage with a footprint in over 120 countries and has seen outstanding results in the Southeast Asian markets. According to a study conducted by Frost & Sullivan, Southeast Asia is the fastest growing region for mobile games in the world, with revenues projected to exceed US$7 billion by 2019 1 . In Philippines alone, revenues are projected to hit US$191 million within the year.

Given the surge of consumer interest in gaming in the emerging markets, 2018 has been a promising year for LiveMe. The app tripled in new users, saw a 250% increase in average viewing time, and doubled its daily active users (DAU) in just six months, in Indonesia alone. In Vietnam, it also had exceptional performance with increases in new (300%) and daily active users (200%).

"Southeast Asia poses untapped and limitless market potential in the mobile games and professional eSports market. And the support from the local governments towards this area has been beyond our expectations. The burgeoning market reminded me of a time when China's eSports was beginning to take off. We hope to become a linchpin towards the growth of the market by capitalizing LiveMe's experiences and resources to bridge the gap between game publishers and viewers," said Yuki He, Chief Executive Officer of LiveMe Inc.

In line with the new launch, Fluxr has also announced its partnership with Tencent's PUBG MOBILE to kick start its broadcaster and eSports recruitment campaign at VidCon, the world's largest online video convention in North America. The popular annual gaming event featured top broadcasters from LiveMe Gaming and PUBG MOBILE cosplayers, attracting more than 30,000 people. Fluxr and Tencent's strategic partnership will provide a platform and service to connect gamers, streamers, and game publishers worldwide.