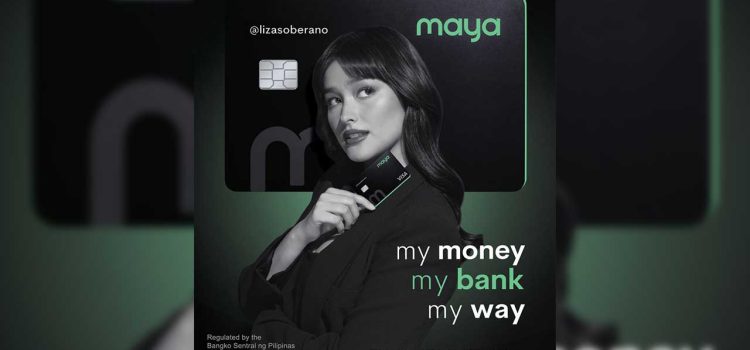 Liza Soberano is the new brand ambassador and Chief Advocacy Officer for Maya!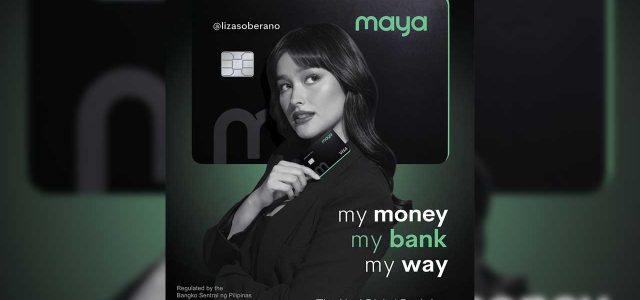 Maya has undergone a change, not just in name (from PayMaya) but in how it looks. Now, the brand is forging a bold new direction by teaming up with actress Liza Soberano for its new campaign.
After shooting to fame as one of the generation's brightest stars, Liza recently decided to take control of her career and take on new challenges – such as shooting her first Hollywood film alongside young Hollywood stars Kathryn Newton and Cole Sprouse. The same bold mindset led to her new role as Brand Ambassador and Chief Advocacy Officer at Maya.
As Brand Ambassador, Liza co-created Maya's new marketing campaign, breaking the mold of traditional celebrity endorsements and changing the game for marketing financial services.
Liza is the new Chief Advocacy Officer for Maya
As Chief Advocacy Officer, Liza will champion shared advocacies for financial inclusion with the brand and lead key initiatives. This starts with joint initiatives for Save The Children, the world's leading independent organization for children, which Liza has been the ambassador of since 2021. At the same time, she will help drive the advocacy agenda within Maya from their product roadmap to company culture.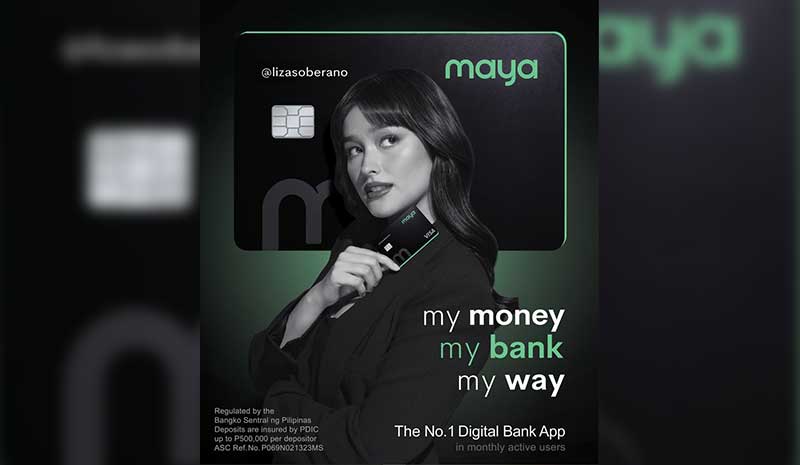 Liza finds herself in charge of an imaginative and meaningful partnership that ultimately drives financial empowerment, especially with the youth. Liza's collaboration with the brand also opens a new door for her as she finally gets the chance to be on the other end of the lights and cameras, co-creating the brand's latest campaign.
"The past year has given me an opportunity to reflect on what I want for my life and my career. And when it comes to brands, I've decided to be more intentional about my partnerships. I want to work with brands that resonate with me personally, with products I actually use, and with companies I believe in," Liza shares.
"I'm excited for everyone to level up their banking experience with me through Maya because I love using their app. On top of that, working with Maya truly feels like a level up for me – it's a joy to collaborate with them creatively, and I'm excited for the professional challenge of becoming their Chief Advocacy Officer," she adds.
Positioned as everything and a bank, Maya is the no. 1 digital banking app that brings Filipinos bolder ways to master their money. Among the many superior innovations of the brand is its best-in-class consumer savings account that offers easy account opening with just one valid ID, a high-interest rate with daily payout, and customizable personal goals. As an added boost, the brand's customers can save with up to 10% daily interest rate per annum, starting March 7, 2023.
It is the first finance app to offer customers their own @username, making sending money as easy as tagging friends in TikTok or Instagram. Customers also love its sleek black physical card, accepted by over 80 million merchants worldwide.
These innovations have made the brand the no. 1 digital banking app and the highest-rated finance app on the App Store and Google Play, beating leading e-wallet and bank brands. The brand is regulated by the Bangko Sentral ng Pilipinas (BSP), and deposits are insured up to P500,000 per depositor by the Philippine Deposit Insurance Corporate(PDIC).
Watch Liza's first short film collab with Maya, and tell us what you think! Like Liza, master your money in exciting new ways and embrace your #MyMoneyMyBankMyWay era! Follow us on Facebook: https://www.facebook.com/mayaiseverything/, Twitter: @mayaofficialph, and Instagram: mayaiseverything.
Check out our complete guide to sending money via Maya.