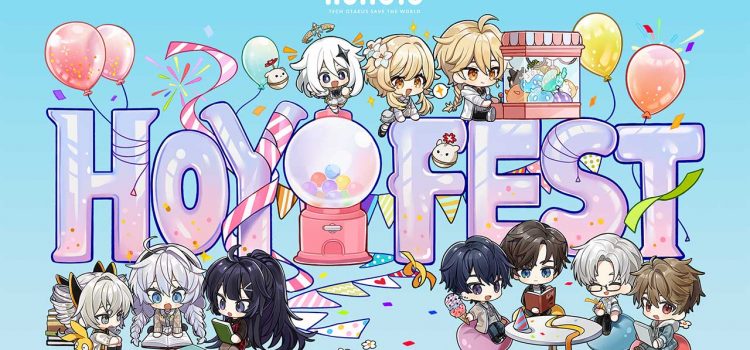 HoYo FEST is a fan-centric festival that gathers all your favorite characters from Honkai Impact 3rd, Genshin Impact, and Tears of Themis!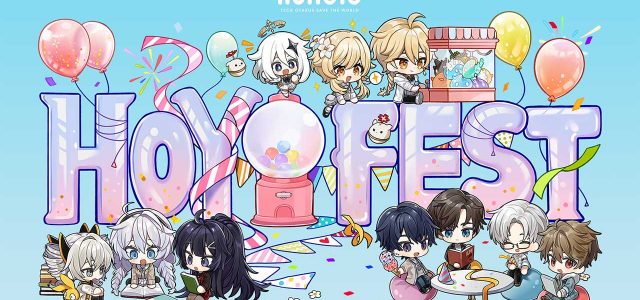 Games developer and publisher MiHoYo announced that their annual community celebration event called HoYo FEST will be launching in November of this year. Held simultaneously in Singapore, the Philippines, Thailand, Indonesia, Malaysia, and Vietnam, HoYo FEST aims to touch base with MiHoYo's regional players through a series of offline events.
These offline events will be held at themed cafes in partnership with MiHoYo for HoYo FEST. In the spirit of celebration, these partner cafes will the dressed and themed after Honkai Impact 3rd, Tears of Themis, and Genshin Impact between November 5 and December 14. Specific cafes will come complete with pop-up stores selling exclusive merchandise.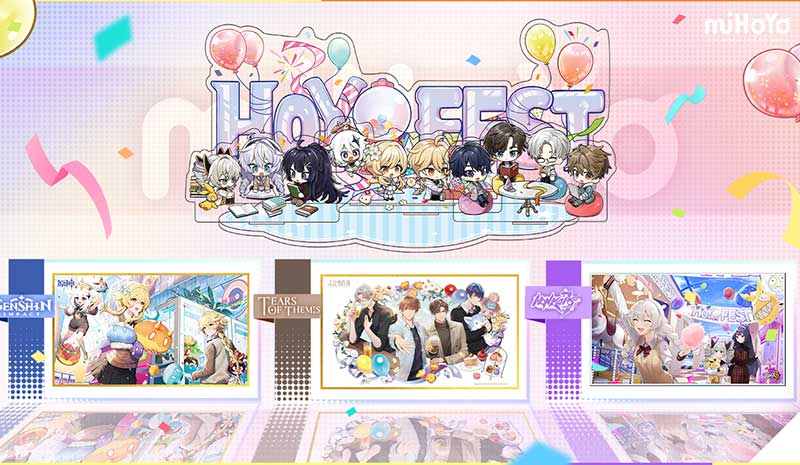 HoYo FEST collaboration cafes
All collaboration cafes will offer special set menus, and be furnished in the styles of Honkai Impact 3rd, Tears of Themis, and Genshin Impact in order, which is accompanied by photography zones. Fans will be able to enjoy exquisite foods and immerse themselves in the different game worlds. Dine-in, takeout, and delivery options will be available.
By ordering collaboration combos or spending a certain amount of money at a cafe, guests will receive a mystery gift box. The pop-up stores found only at specific cafes will sell a variety of exclusive Honkai Impact 3rd, Tears of Themis, and Genshin Impact merchandise. If you're a big fan of any of these MiHoYo games, and it is safe for you to go out, then this is the perfect time for you to stock up on official merchandise!
For the health and safety of guests, we encourage ordering takeouts and deliveries: Only a takeout or delivery comes with a printed tote bag and a cup sleeve! All gifts and merchandise will be distributed by the staff of collaboration cafés.
Preparations for the celebration are underway. Captains, Travelers, and Attorneys are advised to be on the look out for upcoming surprises as well. For event details and pandemic precautions, please visit the official website.
Here is the schedule of the game theme days and what cafes are part of the event:
Schedule:
Honkai Impact 3rd: November 5 ~ November 16
Tears of Themis: November 19 ~ November 30
Genshin Impact: December 3 ~ December 14
Collaboration Cafes:
Singapore: Aniplus Cafe
Malaysia: my Burger Lab
Thailand: NANA Coffee Roasters Ari
Philippines: Moon Rabbit Café + Restaurant
Indonesia: Warung Koffie Batavia
Vietnam: To Be Announced