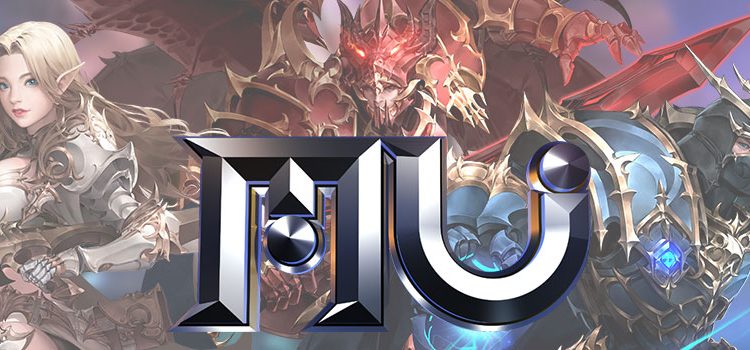 MU is back! CBT starts March 10, 2020 at 3PM!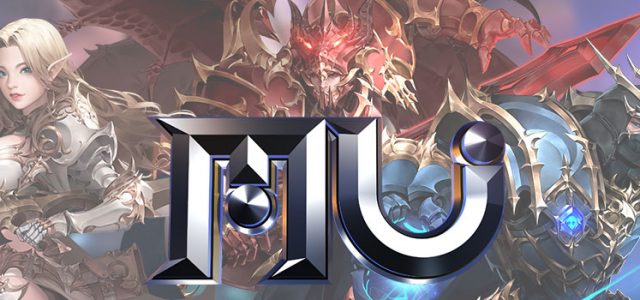 The early 2000s saw the rise of the Massively Multiplayer Online Role Playing Game (MMORPG) genre. Pinoys had a passion for these games and one of the giant titles was MU Online. While many gamers may have moved on to other titles and other genres, the nostalgia for "the good old days" remained. In 2020, the legendary game that fueled a generation's passion returns.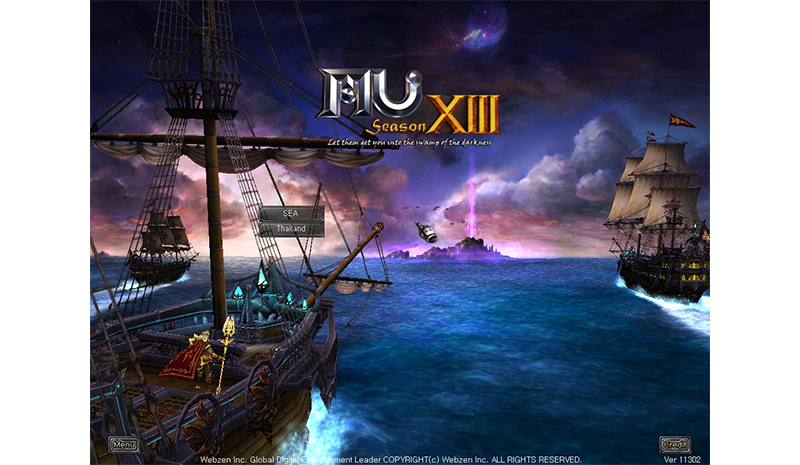 MU Online has undergone massive changes since we've last heard from it back in 2013. While most fans were familiar with Version 6, MU Online's return will be on Version 13.2, promising quality of life updates, streamlining graphics and gameplay for modern PCs, and a robust multi-country PvP system.
It' time to return to the Continent
MU's storyline hasn't changed at all. It's still the same saga from the very first time the game was released, allowing revisiting players to relieve the story from when they first played. The Continent of MU was once a flourishing empire, located in the Pacific Ocean, to the west of the Americas. Now, much time has passed, and the millennium-old empire has completely lost its control. Civil wars have crumbled what strength remains of the government and its armed forces. Kundun is a fearsome beast with the power to summon gruesome monsters that ravaged the Continent and its its already-weakend populace. The last hope for MU is to seal away Kundun once and for all using the power of the 10 Sealing Stones.
Powerful Classes Built for Combat
There are nine character classes in PlayPark MU, each one fulfilling a core role in organized battle. Familiar classes like the melee-focused Dark Knight, spell-slinging Dark Wizard, and long-range damage dealing Fairy Elf form the core classes in MU.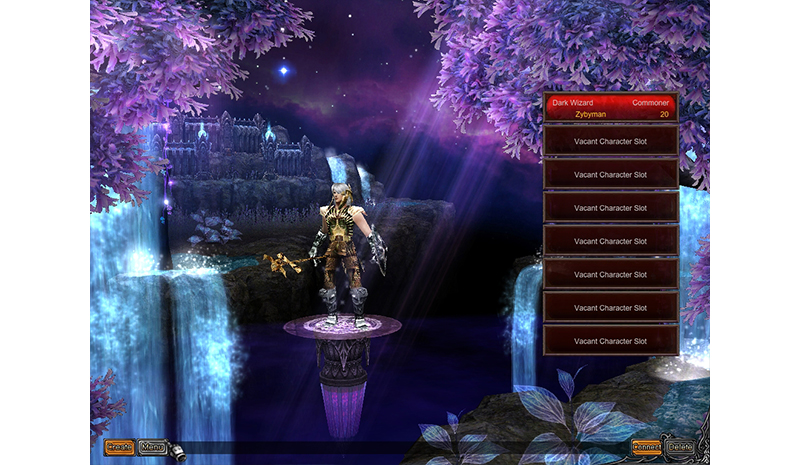 When one of your characters reaches Level 220, the hybrid magic tank Magic Gladiator class is
unlocked. At Level 250, the Dark Lord is unlocked. New classes like the minion-focused Summoner, damage tank specialist Rage Fighter, and glass cannon Grow Lancer can be purchased from the Item Shop with no level requirement to unlock. These specialized classes have unique mechanics tied to their role and playstyle, and greatly benefit parties in both PvE and PvP.
Weapons and Armor to upgrade
No MMORPG is complete without loot! PlayPark MU is a haven for gamers who want shiny weapons and armor. Make items more powerful by using different types of Jewels, each has a specific buff to stats. Items can also be upgrade up to +15 maximum. More powerful items have sockets built-in, which accept Seed Spheres to increase their offensive or defensive power.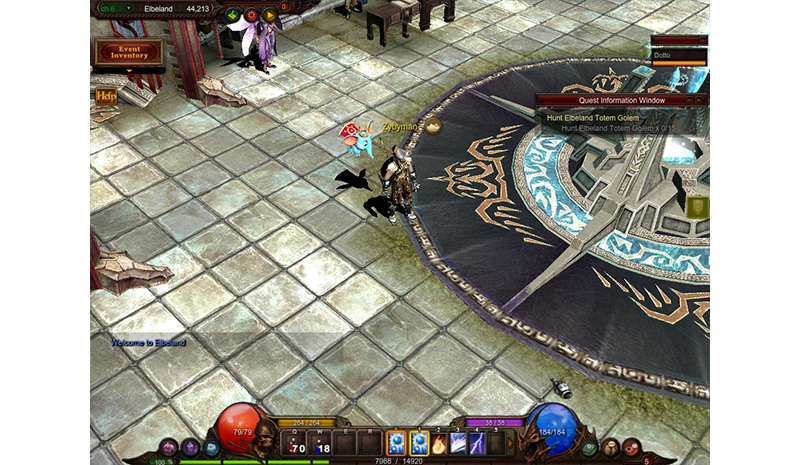 Looting, crafting, and upgrading your weapons and armor are important to progress even further into the Continent, so make sure you have the most powerful gear equipped at all times!
Intense PvP and PvE action
PlayPark MU has several game modes that make it distinct from the usual MMORPG. The Blood Castle is an objective-driven mode where the player that retrieves and successfully delivers the quest item to the NPC receives the most experience points. Devil Square is a no holds barred fight between players and monsters with never-ending spawn rates.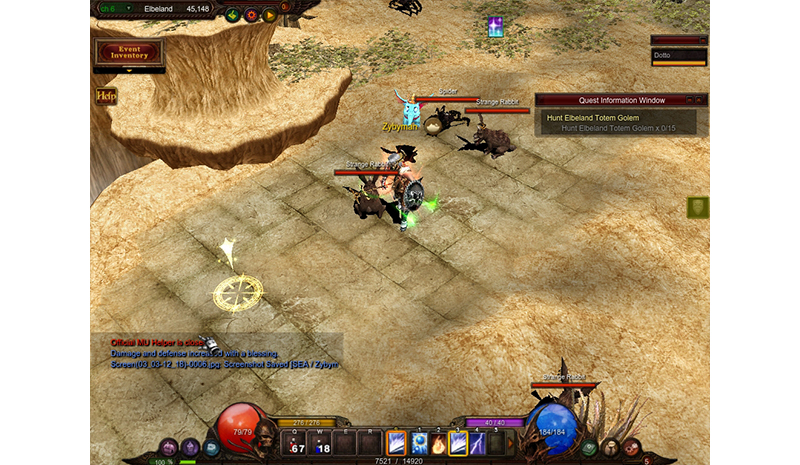 In Chaos Castle, players are locked in a fierce deathmatch with a twist: everyone – including NPCs – look alike! The goal is to have the most player kills to get the best rewards. Finally, the Castle Siege game mode pits MU guilds against each other for the right to reign as the Castle Owner. Being in control has its perks, like access to a special map where Ancient Items drop for you and your guild, taxation of NPCs to earn revenue for the Guild, and access to Lords Mix, where you can create powerful special items to aid in future guild battles.
Castle Siege will be available in an upcoming update.
Coming Soon: MU Lords Southeast Asia Tournament
To highlight MU's return, the game's first-ever international PvP tournament has been created. MU Lords pits guilds representing the Philippines, Singapore, Thailand, Malaysia, and Indonesia in intense battles for honor, glory, and the right to be called Southeast Asia's best MU team! There has never been an MU tournament like this before and only the most competitive and most powerful guild members will have the chance to test their might against representatives from other countries. MU Lords elevates the competitive MMORPG scene to a totally new level!
Further details about MU Lords will be shared to the community soon!
Join the party!
It's thanks to the community that MU is back, so what better way to celebrate its return than by having a party! MU: The Reunion will be a homecoming celebration of friendships, memories, and a community-turned-family; everyone is invited! The Cebu leg will happen on March 15, 2020 while the Manila and CDO legs will be on March 18 and March 25, respectively. PlayPark has lined up a lot of surprises and activities during the parties, so be sure to join in on the fun!
Pre-register now!
PlayPark MU's Closed Beta Testing (CBT) session starts on March 10, 2020 and will end with a character wipe on March 15, 2020. Open Beta Testing (OBT) starts on March 18, 2020 and enters Commercial Release with no server wipes. PlayPark MU is a free MMORPG game and you can pre-register for the MU Online download at https://preregister.playpark.com/mu/.

Minimum Specs:
– Atom 1.6Ghz CPU
– 1GB RAM
– Intel IGP graphics
– Integrated version Direct X
– 2GB or greater HDD space
– Windows 2000, XP, 7, or Vista operating system
Recommended Specs:
– Core 2Ghz CPU
– 2GB RAM
– GeForce 8-series graphics card or better
– Integrated version Direct X
– 2GB or greater HDD space
– Windows 2000, XP, 7, or Vista operating system
For more information on MU Online, check out the website https://mu.playpark.com and for updates, follow the official Facebook page at https://www.facebook.com/PlayPark.MU/.