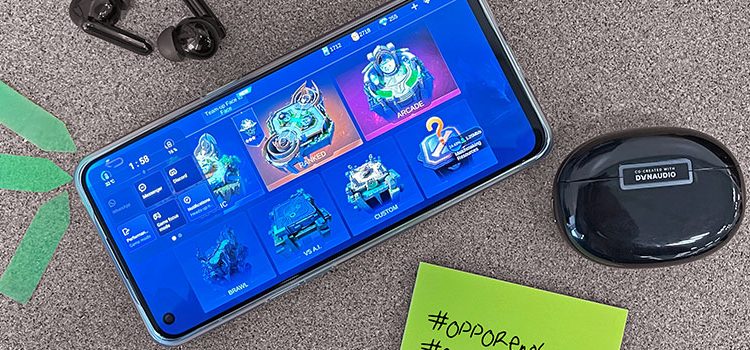 The New Oppo Reno 6 Series boasts a set of features designed to take smartphone gaming to the next level. Check them out!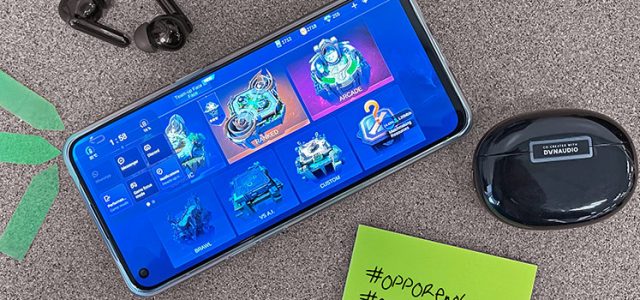 With a lot of mobile games being featured in esports tournaments, it's no surprise that gaming features are valued when looking through the different handsets in the market. The new OPPO Reno 6 lineup of smartphones have a range of features that cater to mobile gamers while at the same time boost the overall performance of the phone for non-gaming tasks.
Reno 6 Series: Get Into the Game Faster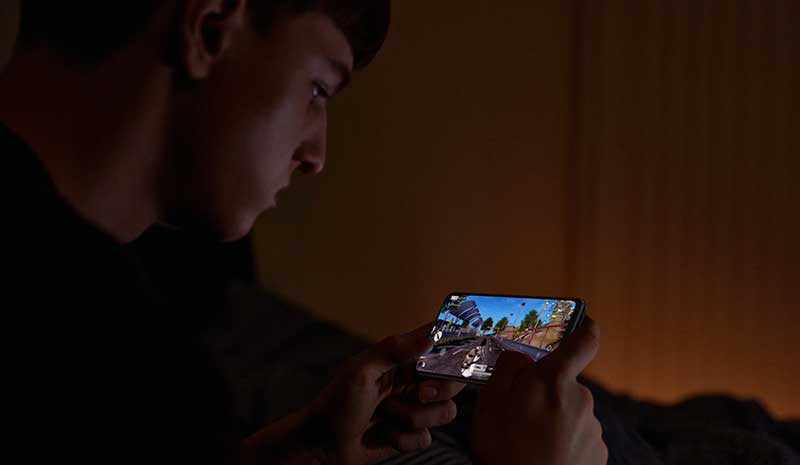 Loading screens, whether you're playing on PC, console, or mobile can be a hassle, especially when you're itching to play. The OPPO Reno 6 Series has a specialized mode just for this, called Quick Startup! Available on selected games, this mode intelligently analyzes the game and fast forwards through the loading screen, studio logo, healthy game advice, and advertisements – getting you right back in the game without wasting precious time!
Feel the Pain, Feel the Gain
Unlike vibration functions on console controllers, most mobile games only trigger standard vibrations, due to the basic vibration motors found in most phones. This comes off as just vibration at a standard strength no matter what happens in a mobile game. Vibration functions in console controllers not just add realism, but different vibrations strengths indicate different effects to the player – something mobile games lacked until now.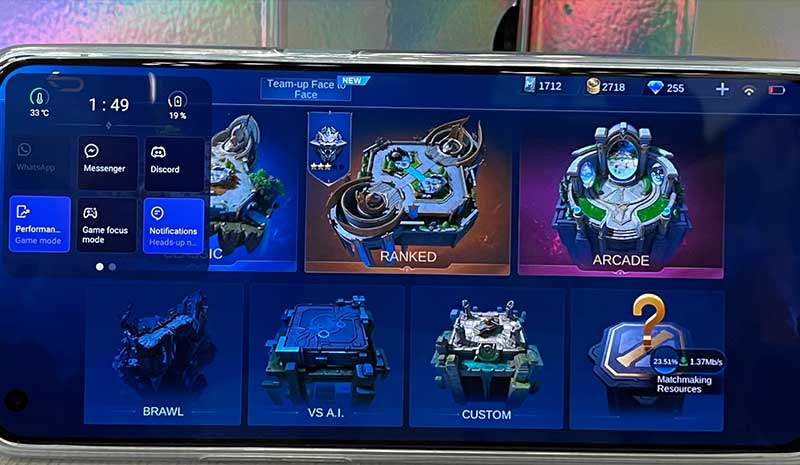 The Reno6 Series comes with a specialized Z and X axis motor, which can produce extremely minute and specialized vibration waveforms – 4D vibration! This allows you to feel all the different effects of a game, for instance, an immersive-feeling 'hit' to your hands if you get shot in PUBG. Don't just play the game – feel the game!
90Hz of Pure Fluidity
While high refresh rates for PC games and monitors are the norm nowadays, console and mobile games have yet to fully catch up. Most games are playable at 60Hz displays, but when it comes to games that require accuracy, higher refresh rates are a must, allowing gamers to see more and react accordingly.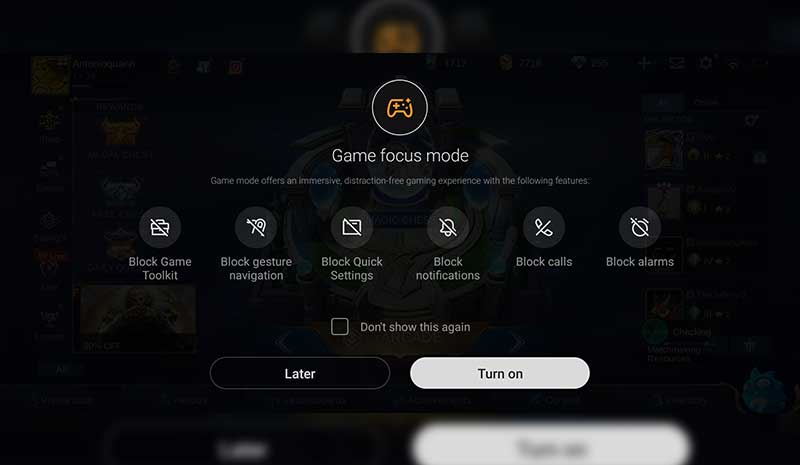 This is where the Reno6 Series shines. With a refresh rate of 90Hz, everything just looks smoother. Animations execute flawlessly and playing action games will be a breeze.
Bring the Game into Focus – Literally
Every gamer knows that when it comes to battle, you need laser focus. While this isn't really a problem for PC and console gamers, mobile gamers know all too well the dreaded popups: updates that drop down from the top of the screen indicating apps that wish to inform you of something. Being an all-around device, smartphone popups are inevitable, but can be solved.
The Reno 6 Series' Game Focus Mode locks your phone down to nothing but your game, leaving you to focus only on your moves – nothing more, nothing less.
Keep Your Head High, Keep Your Ping Low
The Reno 6 5G is equipped with 5G modems. 5G, a technology that offers internet speeds almost double that of 4G, will ensure that you have a stable and worry-free connection, especially during the heat of battle or in the last few minutes of a match where mobile internet connectivity plays a crucial role to winning. Lag can cost you the game, but with 5G connectivity, you can ensure the most stable and fastest connection to clutch the game with confidence.
Push Your Phone to the Max
Games nowadays always push the current generation hardware to its limits to deliver the best experience possible. With mobile games, this usually leads to the device heating up and slowing down, especially when having long gaming sessions. The drain on the GPU, CPU, and RAM can eventually lead to an overall degeneration of speed, even when not gaming.
Hyperboost 4.0, a special technology found in the Reno 6 Series, balances your power consumption and temperature while intelligently maintaining your game performance and framerate, allowing you to push your phone to the max! This works especially well on long sessions whether it's just one game all throughout or multiple titles in succession.
Power Up for Your Next Game
Playing games on a mobile device for extended periods of time inevitably drains battery levels. While plugging a cable in may solve the problem, it can be a hassle since the cable will force you to adjust how you place your hands on the phone in landscape mode. PC and console games do not have this problem, and it can greatly affect the experience for a mobile gamer.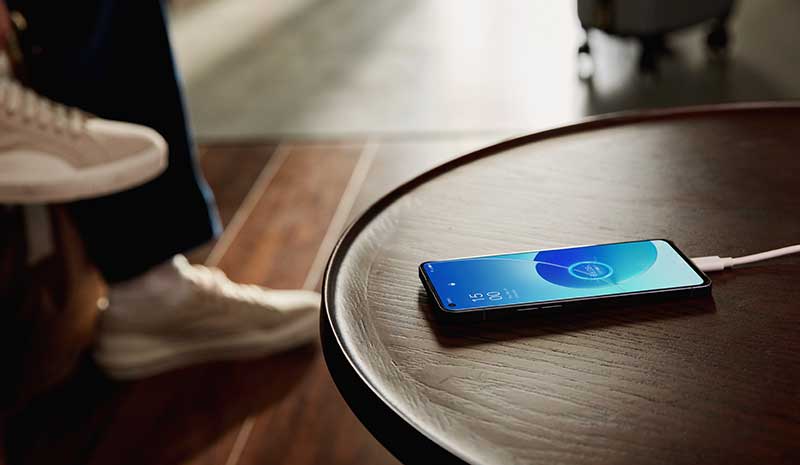 Cue in SuperVOOC 2.0, OPPO's proprietary technology which can charge your phone from 0-100 in slightly over half an hour. Finish the round, plug the phone in, grab a drink, and come back for the next one. The Reno 6 Series takes advantage of this technology to ensure the phone won't run out of battery and encourage mobile gamers to take breaks in between long gaming sessions.
The Reno 6 Series is expertly designed to have truly innovative gaming capabilities. Own one now and you will never feel the pain of a slow device, not just for gaming, but for everything else, too.
OPPO Reno 6 Z 5G is now officially available in the Philippines via OPPO Brand and online stores nationwide, partner dealers, Shopee, and Lazada for only PHP19,999. While OPPO Reno6 5G will be available starting August 28 via the aforementioned sales channels for only PHP26,999.
Learn more about how you can purchase the latest Reno6 Series, visit its official website at www.oppo.com/ph, or via official OPPO exclusive stores on Shopee and Lazada, or via official Facebook page at OPPO Philippines.