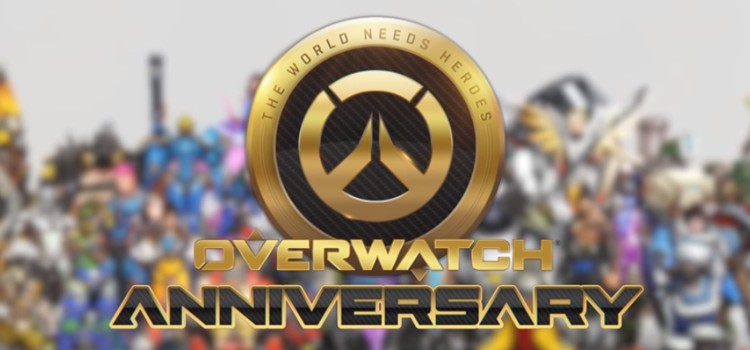 Announced last week, the Overwatch Anniversary event is finally live!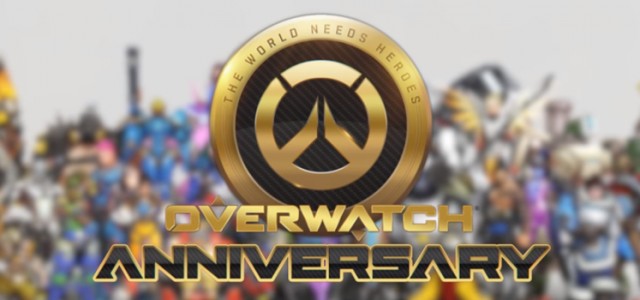 Announced last week, the Overwatch Anniversary event is finally live! Contrary to past events, there is now new brawl/game mode for the anniversary, though this event features the most number of new legendary skins (with 11 new ones),  dance emotes for all heroes, and three new Arena maps.
New Skins, Emotes, and More!
It seems that every event, there are more and more legendary skins being release. Overwatch Anniversary continues this trend, with the event featuring 11 new legendary skins. Finally, heroes such as Hanzo and Zarya are given awesome legendaries, thanks to fans clamoring for skins in the Overwatch forum and on reddit.
Hanzo's Cyberninja skin is an interesting one, with design cues that are taken from the cyborg ninja, Genji.
Zarya's Cyberian skin is also a cool legendary, and will surely be a treat to Zarya players.
Another interesting legendary this event is Lucio's Jazzy skin. According to Jeff Kaplan, this skin has new music for Lucio's heal and speed boost.
All 24 heroes are also given dance emotes. These dances aren't just random though, as they were designed to fit each character's personalities.
New Arena Maps
Teased in the week leading up to the event, three new 3v3 arena maps were confirmed for Overwatch Anniversary. These maps are – Castillo, Black Forest, and Necropolis. The video above has Jeff Kaplan going into detail regarding the three maps.
Castillo is an old fort that looks out over Dorado bay. It has multiple levels and winding stairs, that would give exciting clashes in 3v3 Arena.
Black Forest meanwhile, is a map that's found in between the Eichenwalde battlefield and the forest where Bastion was first activated. There are also a lot of flanking options are available for players in this map.
Necropolis is Ana Amari's personal hideout. Found outside the Temple of Anubis, this map features pits, high ground options, and lots of cool lore tidbits.
The Overwatch Anniversary event runs from May 23 – June 12 on PC, PS4, and Xbox One. And as with other events, the skins, emotes, and other items from the event will be limited to the Anniversary loot box, which will no longer be available after June 12.
For more information about the event, visit the official Overwatch Anniversary page.