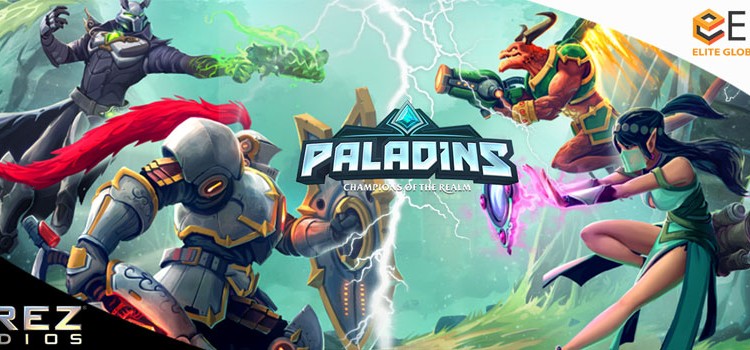 Summer comes to the Realm as Paladins releases game fixes, new skins for champions and weapons, and more in the latest OB53 Patch.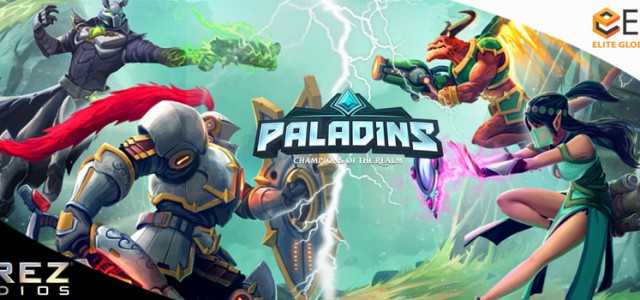 Paladins' OB53 patch has arrived and it got several new skins, new features and bug fixes. First on the list is the new Realm Pack. The Realm Pack includes the Frostmare Mount, Seven (7) day Exp/Gold Booster, 10x Radiant Chest and 2x Flair Chest. All of these for only PHP 126.41.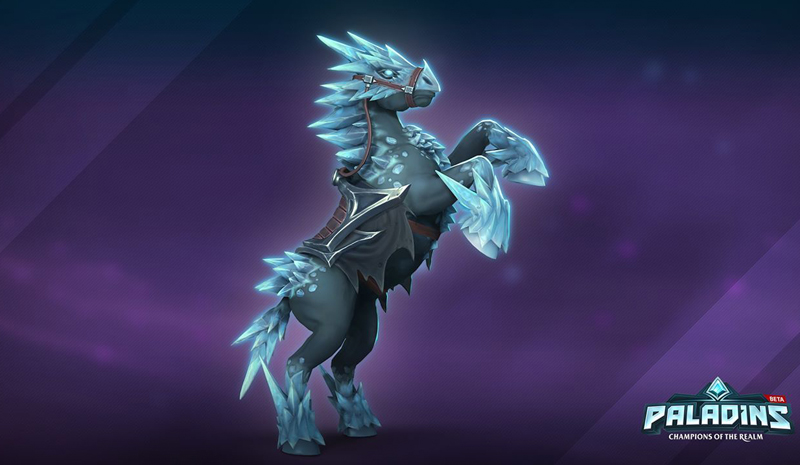 In addition to the Realm Pack; Lex and Cassie gets some new hot summer skins that can be obtained on the new Summer Chest. The Summer Chest also contains the Patriotic Weapons which includes American themed weapons for Ash, Lex, Maeve and Viktor.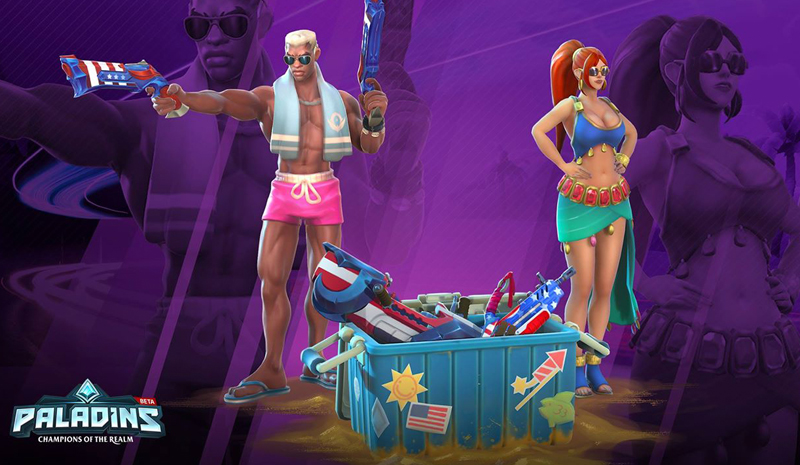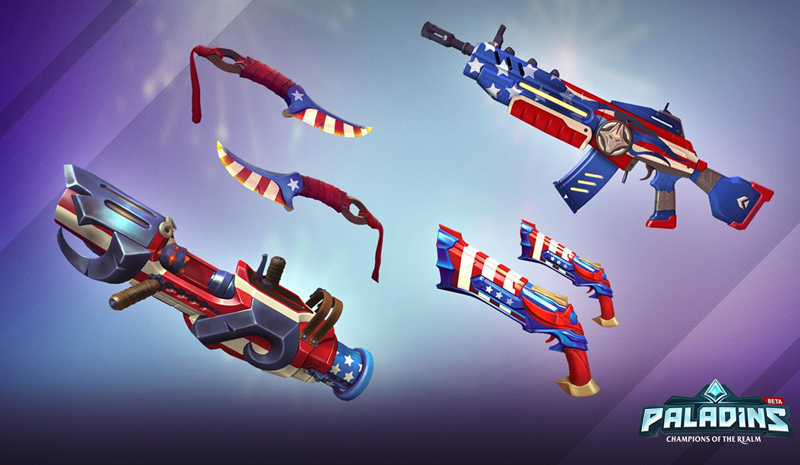 Cassie also gets a hilarious voice line that may or may not be spammed to the dread of everyone you're currently playing with.
Players will also receive a one-time free chest roll on the new Summer Chest. All you have to do is win one game in Onslaught mode to get your prize. Onslaught is a map mode introduced several patches ago and is a King of the Hill mode where teams have to take and hold the point. Whoever gets 400 points worth of holding the point wins.
Last but definitely not the least are the new Steam Demon skin for Androxus and Dream Hack skin for Maeve. The steampunk-inspired skin is obtainable through the Champion Skin Chest and the Weapon Chest.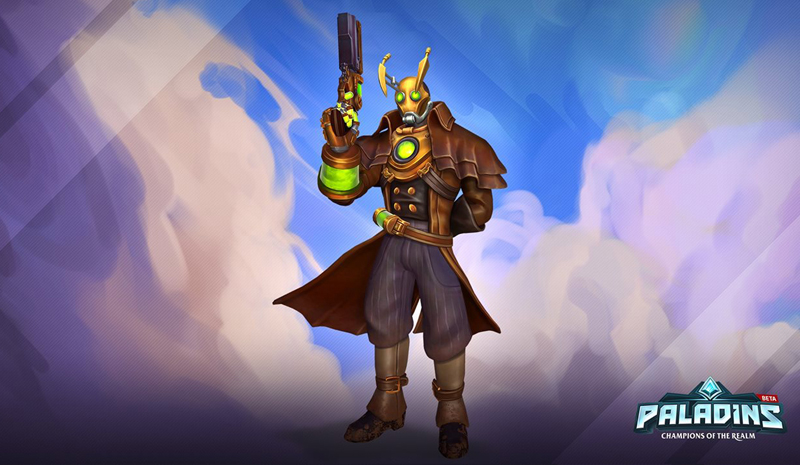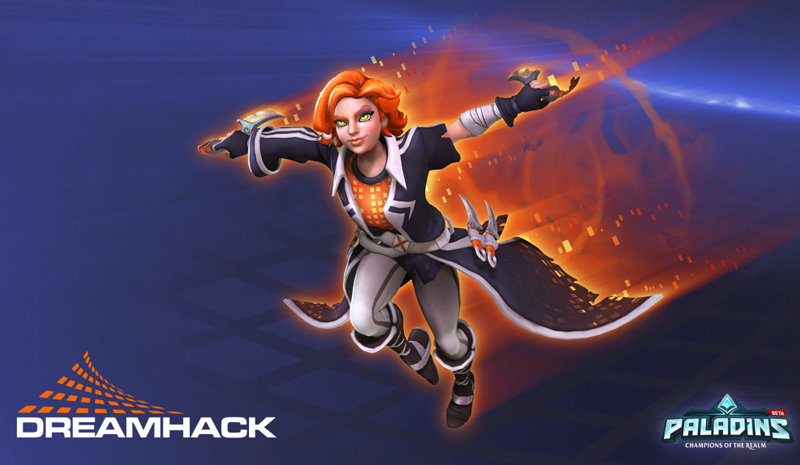 Three champions will also be getting new master cosmetics, Buck, Androxus and Willo. These champions will have new Obsidian and Master skins, emotes and sprays.
Starting OB53 players will now have an option to Delete Loadouts from the Loadout screen. This is a feature that has been requested by a lot of players for a long time and it will now be implemented on this new patch. This feature is great because it allows players to make new loadouts without getting stuck with editing old loadouts (with possible confusion on card choices and stat allotment, which can be common for new players).
The best piece of news to come out of OB53 for us would be the increase in projectile speed for several heroes. As soon as you download OB53, check out Cassie, Evie, Grover, Makoa, Mal'Damba, Pip, Seris, and Willo. They all had their projectile travel speed increase, and we really felt it when testing these champions out. For Evie and Cassie, we felt that you don't have to lead your shots out that much, and it helped a lot when you really need to confirm kills and duck out of the firefight.
The worst nerf of the patch in our opinion would be for Skye. Her Preparation Legendary used to reset her cooldowns 100% every time she got an elimination. Now, Preparation only resets skills on confirmed kills. Her snowball potential has drastically decreased, which is one of the reasons why she can be a very important part of the team. Now, crack aim is needed for Skye players to use her well and achieve the same snowball effect she provided to teams before.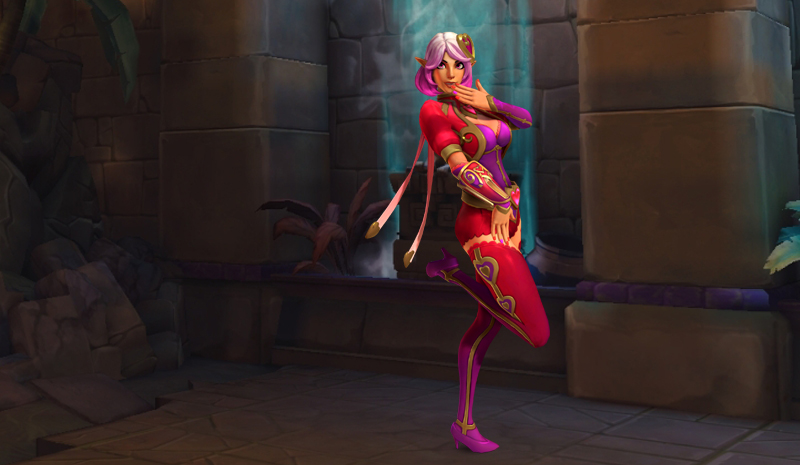 The issue of not being able to disenchant legendary and epic cards is still unaddressed by Hi-Rez, and we feel like a lot of new players were drawn especially to Skye because of her exciting playstyle and the ability to provide great capping potential to your team. With her nerf, new players will be often strapped for essence as they look to new champions to play and build decks for, which severely limits playtime and interest in the game. Hopefully Hi-Rez will rollback the ability to disenchant Legendaries and Epics, so new players will have more flexibility and willingness to try out new champions!
For more information about the OB53 check out the official Paladins site.