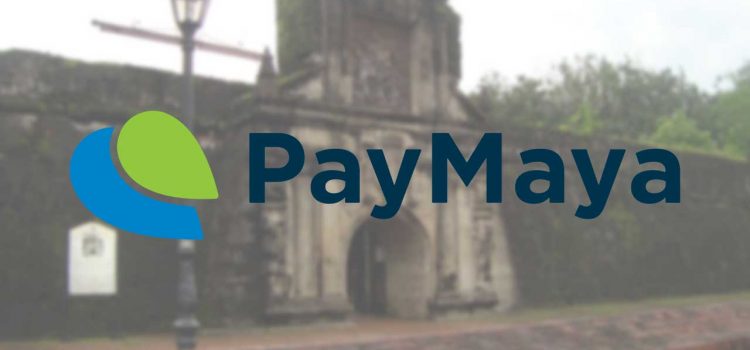 PayMaya has partnered with DOT and the Intramuros Administration to implement cashless transactions in select historic sites inside the Walled City to promote safer...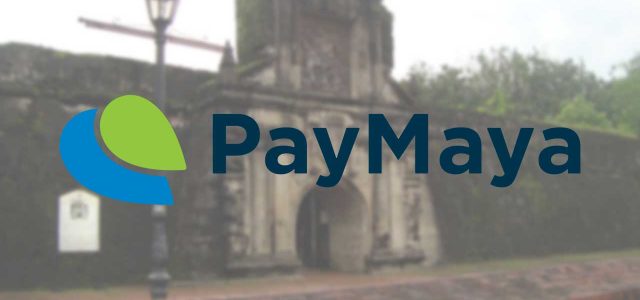 Historic sites and museums in the Philippines are opening their doors to the public once again. To aid in their health and safety protocols, the Department of Tourism and the Intramuros Administration have partnered with PayMaya to provide cashless transaction options via PayMaya QR when paying entrances fees to several areas within the Walled City.
Several Intramuros sites to re-open
The DOT and the Intramuros Administration have agreed to re-open select sites such as Fort Santiago, Casa Manila Museum, and Baluarte de Santiago on a limited-capacity basis to the public. When tourists and visitors go to these sites, they only have to scan the PayMaya QR displayed at the ticket booth using their PayMaya app to pay for the necessary fees and avoiding person-to-person contact with the site personnel.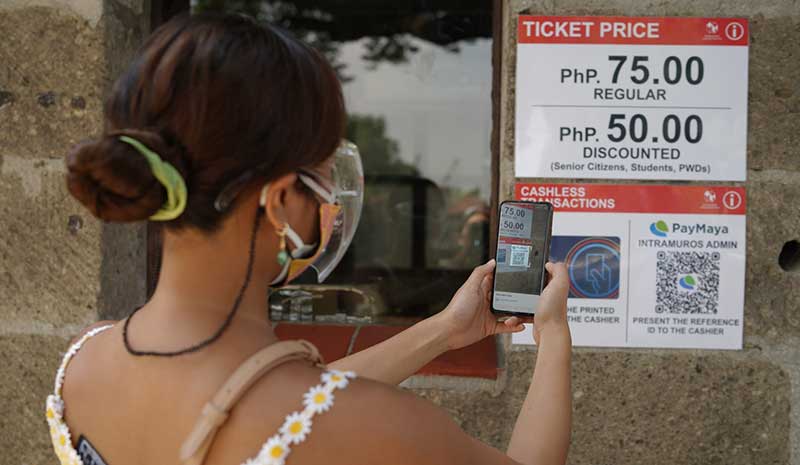 The DOT has been promoting various local tourist destinations such as Boracay, Bohol, and Palawan for domestic travelers in order to re-ignite interest in local tourism sites and support the sector, which was heavily impacted by the COVID-19 pandemic.
Linking the past to the future with cashless payments
Aside from empowering Intramuros with PayMaya QR for ticket sales in sites and museums, the Intramuros Administration is also utilizing PayMaya's digital invoicing solution, allowing them to accept card (Visa, Mastercard, and JCB) and PayMaya for online payments meant for rental payments of merchants, permits, and other similar transactions.
Other than cashless payments, the Intramuros Administration has also collaborated with PLDT wireless subsidiary, Smart Communications, in rolling out free Wi-Fi access around various sites and public areas of Intramuros, as well as interactive tourism markers powered by QR codes and Near Field Communication (NFC) technology as part of its nationwide Digital Tourism Program and #TravelSmart campaign.
To support the government in this endeavor, PayMaya has also enabled government agencies such as the Department of Foreign Affairs (DFA) and the Tourism Infrastructure and Enterprise Zone Authority (TIEZA), as well local tour operators and travel agencies, to accept cashless payments from local tourists and visitors.
At the same time, PayMaya is the only financial technology company in the Philippines capable of enabling the entire transportation chain across the entire country with the widest range of solutions – a vital component in the revival of the local tourism industry.
Getting your own PayMaya account and enjoying the convenience of traveling safe and paying cashless is very easy. Just download the PayMaya app and register an account to find out what it's like to go cashless with the fastest, safest, and most rewarding way to pay for anything online and in stores! Check out our complete guide to sending money via PayMaya here.
Its Smart Padala by PayMaya network of over 37,000 partner agent touchpoints nationwide serves as last-mile digital financial hubs in communities, providing the unbanked and underserved with access to digital services. To know more about PayMaya's products and services, visit www.PayMaya.com or follow @PayMayaOfficial on Facebook, Twitter, and Instagram.