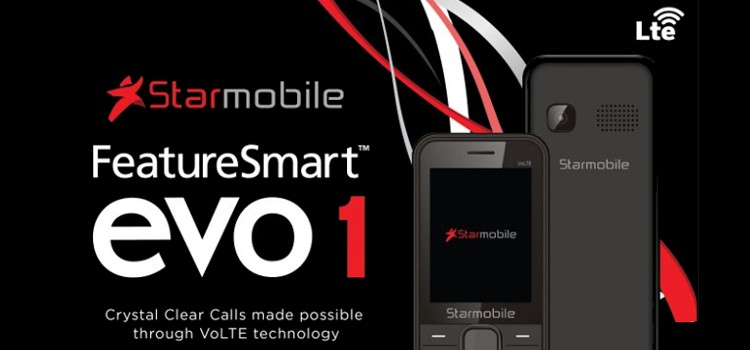 Starmobile has announced their FeatureSmart Ev1 1 featurephone with Voice-over-LTE or VoLTE support.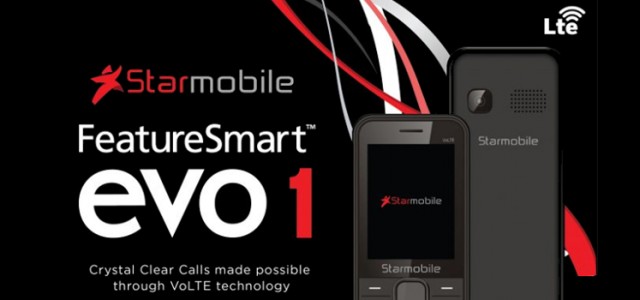 Voice-over-LTE or VoLTE is voice calls over the fast 4G LTE network, compared to 2G and 3G that's usually used. VoLTE has much clearer audio than typical calls, while being more data efficient compared to Voice-over-Internet (VoIP). While handsets with VoLTE capabilites are often expensive, Starmobile has announced their FeatureSmart Ev1 1 featurephone with VoLTE support.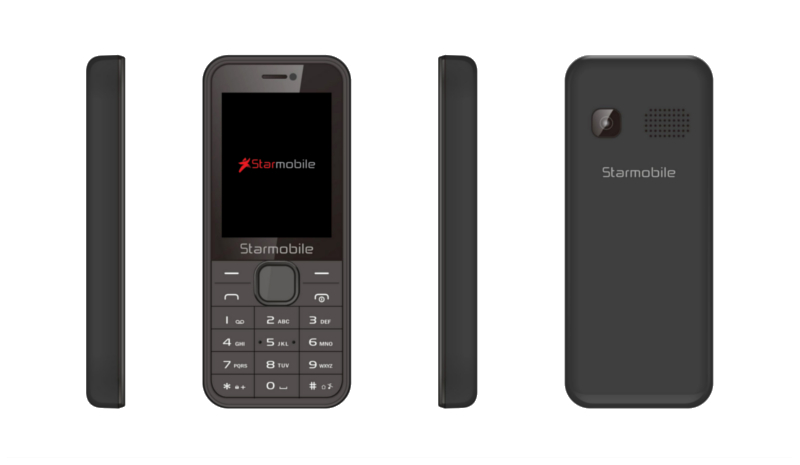 The future of voice calls is here. Filipino mobile manufacturer Star Telecom Alliance Resources, Inc. (Starmobile) and wireless leader Smart Communications, Inc. showcased the Philippines' first public Voice-over-LTE (VoLTE) call during the Smart Retailer Conference at the Smart Araneta Coliseum.

No less than PLDT-Smart Chair and CEO Manuel Pangilinan and PLDT-Smart Chief Technology and Information Advisor Joachim Horn witnessed the call made on the new VoLTE-capable Starmobile FeatureSmart™ Evo 1 featurephone at the Owner's Circle Lounge.

"This is a momentous event and Starmobile is proud to be part of this pioneering effort," said Starmobile COO Michael Chen. "Today, high quality voice calls like you never thought possible is now a reality.  With the new and affordable Starmobile FeatureSmart™ Evo 1, we are making this world class, cutting edge technology accessible to our fellow Filipinos," he added.

"VoLTE is the platform of the future in terms of improving the quality of mobile phone voice service available to our customers, and we are excited to partner with Starmobile to start bringing VoLTE-capable handsets to the Philippine market," said Horn.

Earlier this year, Smart made the country's first VoLTE call in a Smart facility on a live network.

'Choppy' calls no more!

VoLTE, unlike regular calls made on existing 2G or 3G networks, uses 4G LTE connectivity to send and receive voice data. This means that apart from static-free calls, VoLTE is capable of 'Fast Call Setup' thus eliminating the usual 5- to 10-second wait time users experience when placing a call. Even compared to more popular VoIP or "Voice over Internet" services, VoLTE makes more efficient use of data which results in better sound quality.

"VoLTE is a feature usually found only in high-end devices which may cost an arm and a leg," said Chen. "The Starmobile FeatureSmart™ Evo 1 costs only as much as a pair of jeans."

For users to enjoy the benefits of VoLTE, both the caller and the receiver have to be using VoLTE-capable handsets on a VoLTE-enabled network. In areas where the service is not available, the Starmobile FeatureSmart™ Evo 1 can still be used to make regular 2G or 3G calls.

Smart's VoLTE service and the Starmobile FeatureSmart™ Evo 1 will be made available to the public soon.

Learn more about Starmobile devices by visiting facebook.com/starmobilephones, instagram.com/happymanph, twitter.com/happymanph, and www.starmobile.com.ph.