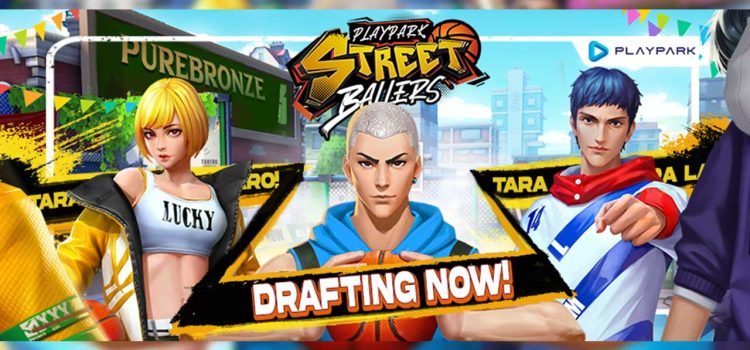 PlayPark StreetBallers is coming soon and the pre-registration is on-going!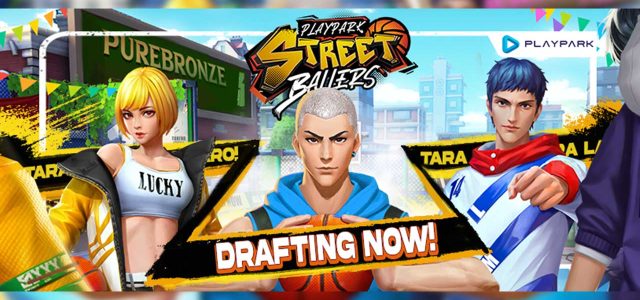 PlayPark Inc. has formally announced its newest mobile game called PlayPark StreetBallers. This mobile game will be available for both Android and Apple devices from their respective app stores and will be open to players in the Philippines, Thailand, Singapore, Indonesia, and Malaysia.
What is PlayPark StreetBallers?
In PlayPark StreetBallers, you build up your roster of players and get up close and personal when calling the shots. Each player you unlock via quest reward or recruited from the Shop comes with unique skills and cool animations. You can level up your skills and abilities to make the ultimate dream team customized to how you want it.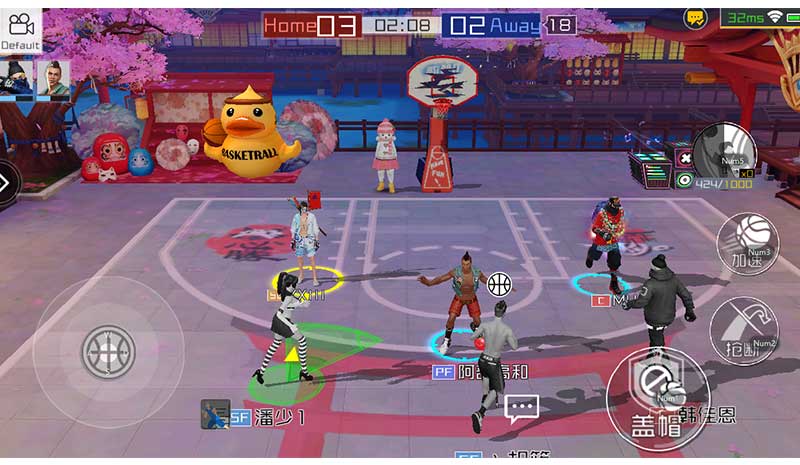 The game has several game modes depending on your skill level. For newer gamers of this style of basketball game, there is a story mode to help get the basics down. There are also 1v1, 2v2, and 3v3 PVP modes for ballers looking for quick pick-up games anytime, anywhere. For the hardcore players, the game has a 3v3 Ranked Mode to fuel your hunger to dominate the digital hardcourt.
Basketball is all about teamwork and that is the ultimate goal of PlayPark StreetBallers. Up to three unique players can play in a team, and in the Club System, you can create your own Club, recruit other gamers to join, and challenge other Clubs here and in the rest of Southeast Asia.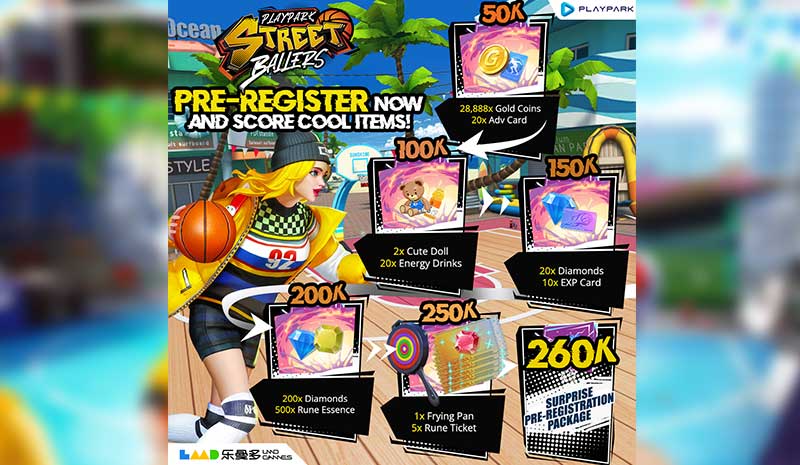 Pre-registration is now available for PlayPark StreetBallers. Early birds will have access to exclusive rewards with more to be unlocked as the milestones are reached. At 260,000 pre-registrants or more, a special surprise package tier will be accessed with even bigger rewards! Check out the official trailer here to get extra hyped!
For more information, be sure to check out the Instagram page and website here. Get hyped with other ballers and join the Discord group and official PlayPark StreetBallers Facebook page.