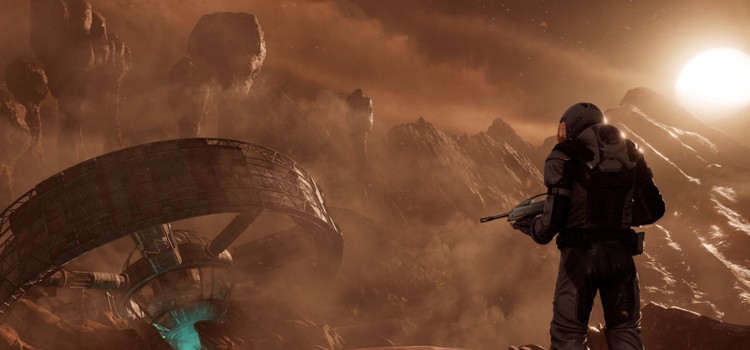 Sony Interactive Entertainment has announced that PlayStation®VR title– Farpoint will be launched on 16th May in Philippines.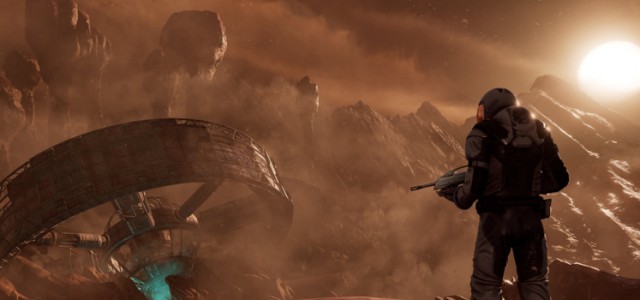 Itching for a new PlayStation VR title to play? Well, Sony's got your back, as they've announce the upcoming release of Farpoint, a Virtual Reality space adventure set on a hostile alien planet. The game will have a co-op mode, along with supporting the new PS VR Aim Controller.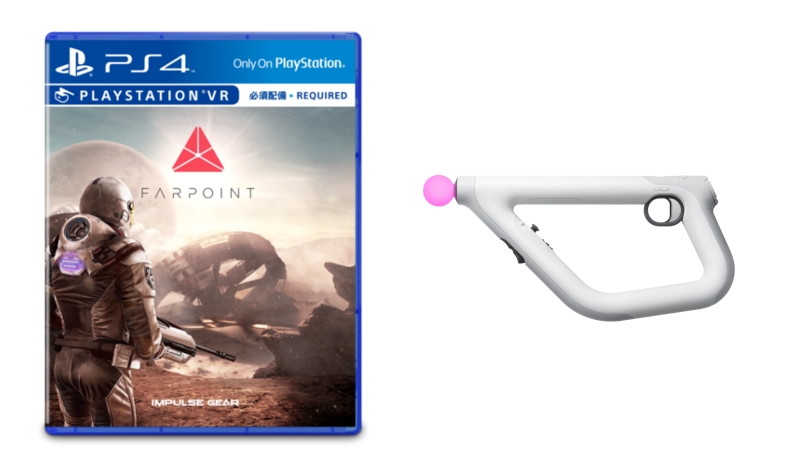 Sony Interactive Entertainment Hong Kong Limited Singapore Branch (SIES) has announced that PlayStation®VR title– Farpoint will be launched on 16th May in Philippines, at a suggested retail price (SRP) of PHP 2,299 for the Disc version. PlayStation®VR Farpoint Aim Controller Bundle Pack will also be available on 16th May at a SRP of PHP 4,990, which includes the Farpoint game and a PS VR Aim Controller.

"PS VR Aim Controller" standalone available on the same date

To help players meet the challenge of Farpoint, the development team has been working with PlayStation® to develop the PS VR Aim Controller which will be release on 16th May at a SRP of PHP 3,480. The PS VR Aim Controller simulates the look and feel of a weapon in your hands right down to the virtual scope and built in haptic feedback.

Playing Farpoint with the PS VR Aim Controller not only gives you precision accuracy and unprecedented immersion when playing through the campaign, but since the controller tracks the movements of your co-op partner, it gives their character a new level of expression. When your friend leans over to look through the virtual scope on their weapon, you'll see their avatar do it as well.Farpointis also fully supported by the DUALSHOCK 4 wireless controller.

Co-op mode now availablein Farpoint

Farpoint places you on a distant hostile world with your only chance of survival and escape being to uncover its secrets and reunite with your team. In addition to the full single player campaign, sharing the virtual world of Farpointin co-op has been a key objective of the project from the beginning.

Farpoint features four new online co-op levels at launch – each level designed to challenge the combined firepower of two players with teams competing for the highest score.

Overview

Farpoint is a riveting VR space adventure set on a hostile alien planet. On a mission to pick up scientists studying an anomaly near Jupiter, a sudden rupture nearby sends you and their station crashing onto an unknown alien world.

Separated from your colleagues, you must use holographic logs scattered throughout the landscape to reunite with the scientists and escape the planet. Explore and discover the secrets of the planet, blasting your way through hordes of indigenous and alien life as you keep moving to survive.

Key Features

Experience a full-length single player campaign as you traverse an unnerving alien world, searching for survivors and a way home.
Master various weapons in the fight through packs of hostile alien life.
Explore and fight together with a friend in 2 player co-op.