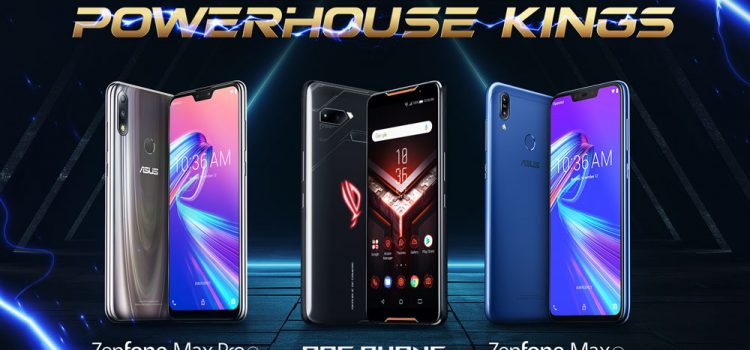 ASUS Philippines released quite a strong line-up of smartphones that have left some of you in awe. Without a doubt, the power-packed performance that...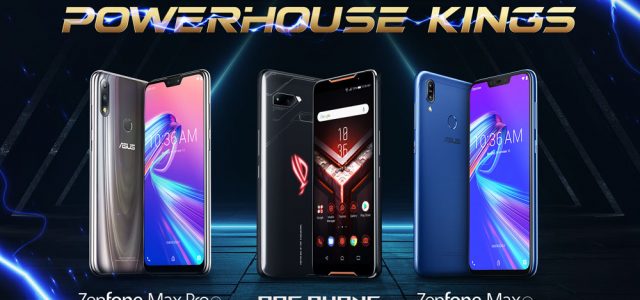 ASUS Philippines released quite a strong line-up of smartphones that have left some of you in awe. Without a doubt, the power-packed performance that the ROG Phone, ZenFone Max Pro M2, and the all-new ZenFone Max M2 is something to definitely want – which is why they are aptly dubbed the #PowerhouseKings.
However, with the solid string of products that make the #PowerhouseKings trio, it seems to be difficult for some of you to decide which ASUS smartphone is best suited for the power user in you.
Worry no more! We designed a short quiz that can help you decide which goes best with a jam-packed lifestyle such as yours. Here, you simply choose the answer most suited to your liking in these seven questions below:
How important is it for a phone to match your style?
a. If a phone could find a way to incorporate that sweet gamer RGB, that would be all I will ever need in the style department.
b. I enjoy a more premium design that can easily match with my OOTD's and OOTN's, regardless of the occasion.
c. I am a minimalist and would prefer a phone that is simple yet very practical.
What kind of mobile apps can be found installed in your phone?
a. Mostly mobile games. I live for the adrenaline of competition from highly competitive games, such as FPS, MMORPG and MOBA games.
b. I have a mixed preference. I keep things well-balanced between games and social media.
I also an array of photo editing apps to choose from.
c. The basic necessities: calendars, e-mails, messaging, social media, and video streaming – everything I will need to power through my busy day.
How long do you expect your phone to last you in heavy usage?
a. I am happy enough to last the entire day without draining my phone; especially when I have an important game to win.
b. 2 days would be an amazing feat; especially when I am the type who loves to spend it unplugged or independent of a power bank.
c. 2 days would be the dream; especially when I have to be on-call all the time 24/7.
What kinds of games do you find yourself downloading most of the time?
a. Demanding, graphic-heavy games that I can fully immerse myself into.
b. I am more of a casual gamer. I find enjoyment in fun puzzle games, light adventure games, and – if time permits – the occasional MMORPG.
c. I don't really play games on my smartphone that much.
How important are your phone's cameras?
a. I am not too big on camera usage, but when I do take photos I would love to have high quality ones.
b. I love taking photos and videos – it is very important for me to have photographs with great quality, color accuracy, and detail.
c. As long as my phone can take quality photos for social media usage, then I am fine.
How much are you willing to spend for a new smartphone?
a. The sky is the limit, as long as I get the latest and greatest features and performance.
b. PHP 10,000 & above. I'm willing to spend a bit more if it means I can really get the most out of my smartphone.
c. Below PHP 10,000 is just perfect.
How willing are you to spend for additional accessories?
a. If the accessories are worthy investments to my gaming experience, then I would be pretty willing.
b. A case would be fine for me, as long as it does not hide the physical design of my phone.
c. Depending on my priority, I could do with or without additional accessories.
Finished the quiz? Well then, count your answers now and check out the results below, to discover which #PowerhouseKing is for you!
MOSTLY A: ROG PHONE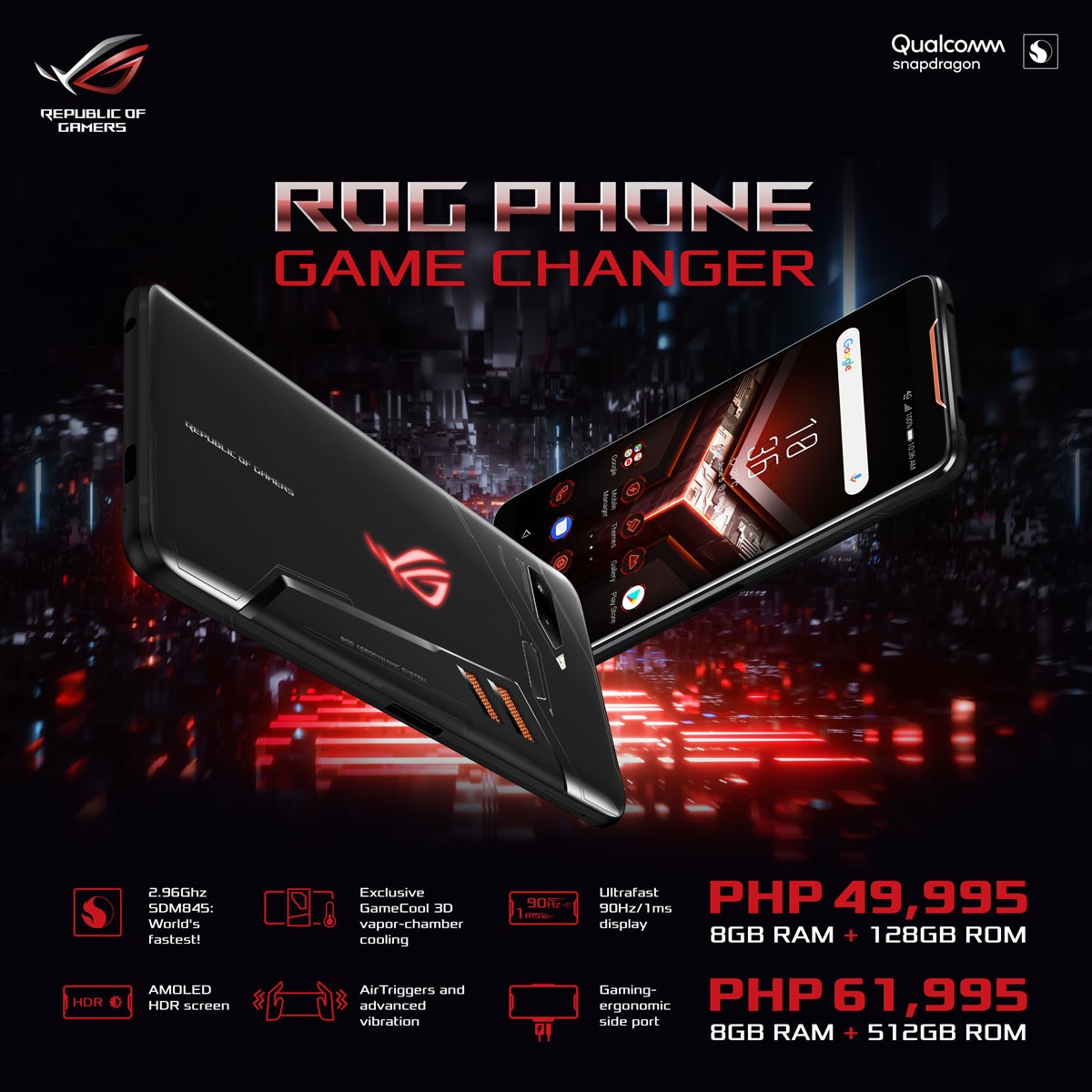 You are a hardcore gamer and you know what kind of arsenal you need to win at every game. For you and your gamer core, we recommend the ROG Phone. With its Qualcomm™ Snapdragon™ 845, that is spin-binned to 2.96 GHz and partnered with an Adreno 630 GPU, its Ultrafast 90Hz display with 1ms response time, and unique handling design with side-mounted ports, you are sure to enjoy the best mobile gaming experience modern technology can offer.
The ROG Phone is priced at P49,995 for its 8GB RAM/128GB ROM and P61,995 for it 8GB ROM/512GB ROM at ASUS Concept Stores and ROG Concept Stores. In addition, the ROG Phone accessories are sold separately and exclusively in ROG Concept Stores.
MOSTLY B: ZENFONE MAX PRO M2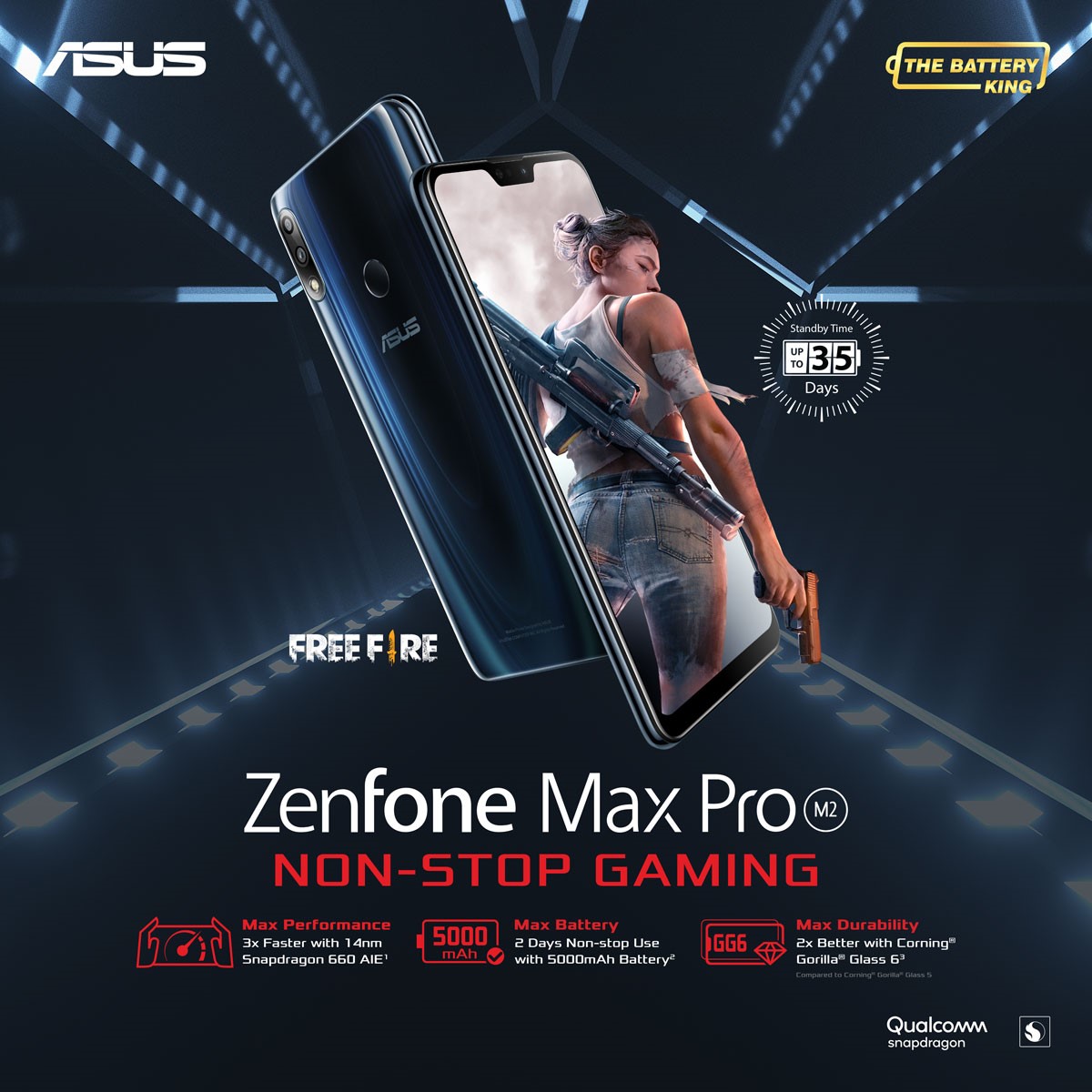 You enjoy the most out of your mobile phone – from casual usage, heavy usage, down to the style. We highly suggest the ZenFone Max Pro M2 for someone like you. Its 5,000mAh battery capacity that is coupled with the Qualcomm™ Snapdragon™ 660 AIE, will be more than enough for all your smartphone needs. Moreover, with a 12MP Sony IMX 486 f/1.8 + 5MP portrait sensor dual rear cameras, you are assured an amazing, high quality photos.
The ZenFone Max Pro M2 is also available in the following color variants for your aesthetic pleasure: Midnight Blue and Cosmic Titanium (for 6GB RAM variant only), and retails for P12,995 for the 4GB RAM/64 ROM on Shopee and Lazada, and P14,995 for 6GB RAM/64GB ROM, available on ASUS and ZenFone Concept Stores and Kiosks as well as accredited multi-brand shops.
MOSTLY C: ZENFONE MAX M2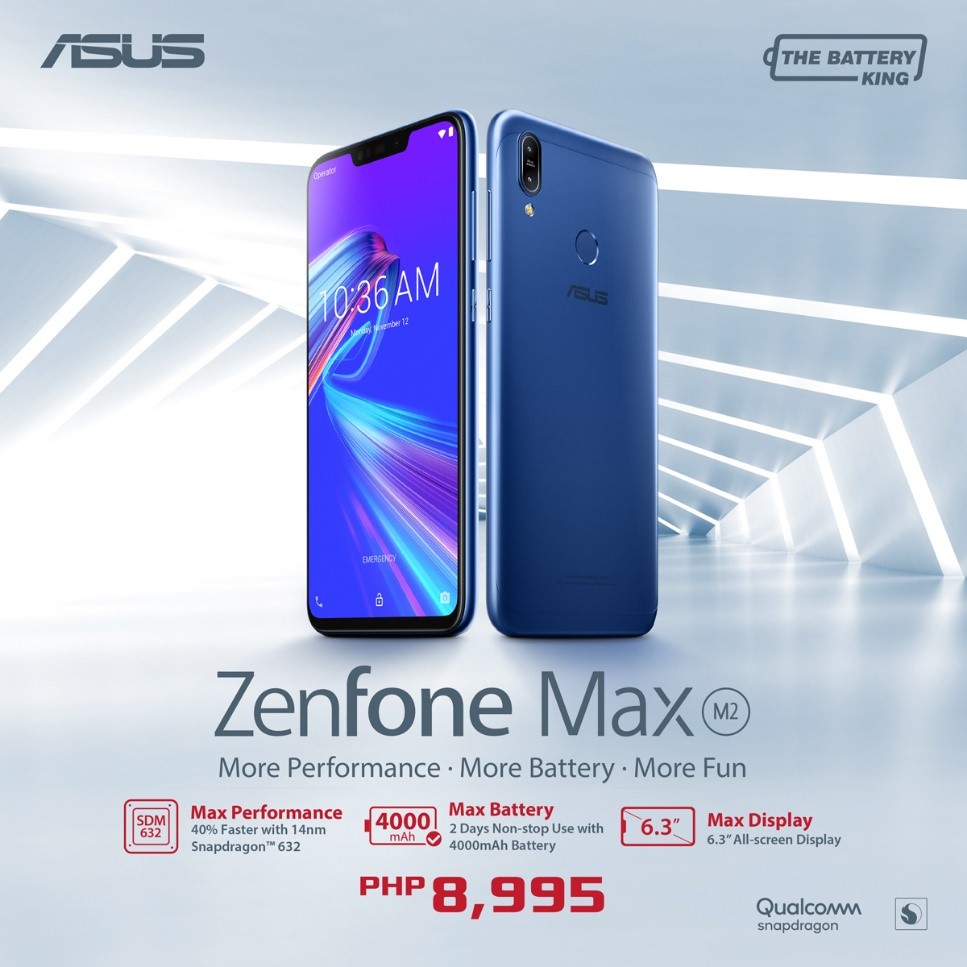 You are a very practical person, and would need a smartphone that matches your hustle. The ZenFone Max M2 is the right phone for you, in that case. It has a 4,000 mAh battery capacity, partnered with power-efficient Qualcomm™ Snapdragon™ 632, this particular ZenFone will give you all the juice that you will definitely need to go through your business.
The ZenFone Max M2 is available in ASUS/ZenFone Concept Stores and Kiosks as well as accredited multi-brand shops for the affordable price of P8,995. It also comes in 2 unique colors: Midnight Black and Space Blue.
If you need more information on the ROG Phone, the ZenFone series, and other incredible products from ASUS, tune in to the ASUS Philippines Facebook Page, and the ZenTalk Philippines Forum. You can also still catch the Powerhouse Kings live stream here as well as take the official quiz here.