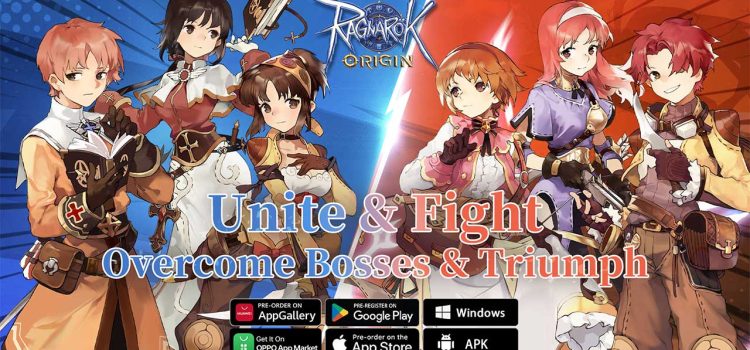 Ragnarok Origin has reached the 500k pre-register milestone! To celebrate, Gravity has released a few details and features about the game.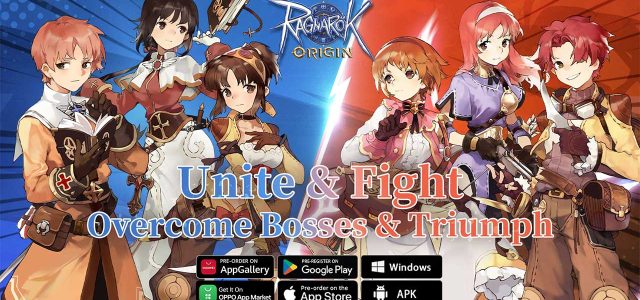 Gravity Game Hub's Ragnarok Online sequel MMORPG Ragnarok Origin officially reached the milestone of 500,000 pre-registrations. More pre-registration rewards will soon be unlocked, Adventurers can visit the official website to gather more information. In addition, Gravity Game Hub also released new content on the pet system and social interaction activities.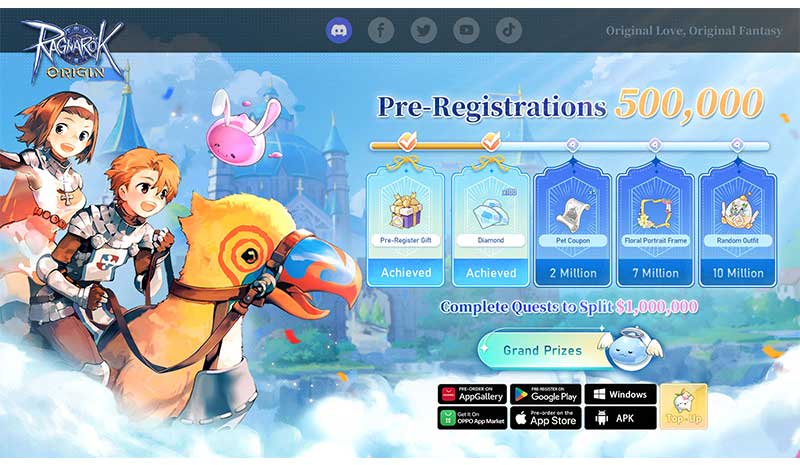 Ragnarok Origin: What to expect
The game will bring adventurers a new pet system where cute pets will be the players' most important allies, fighting and leveling with players. New pets, ranging from rare to SSR grade, can be acquired by players through fragments, official activities, and other ways.
Pet Features
In Ragnarok Origin, pets will play an important role in the journey of an Adventurer upon reaching level 20. As Adventurers' level increases, more pet slots for fighting and assisting will be unlocked. These pets are classified into four types: single-target damage dealer, AOE damage dealer, tank, and support. They can provide Adventurers with attribute bonuses such as "HP/SP," "physical/magic attack," and "physical/magic defense," enhancing Adventurers' combat capabilities in all aspects.
Pet Cultivation
In addition to their participation in battles, pets can also be trained to become stronger allies! Adventurers can obtain pet fragments and upgrade pets through decomposition and activities, and advanced pets will unlock new features. Fully advanced pets also have brand-new special effects and appearances!
Guild Adventure
There will be Guild Boss challenges to be unlocked at certain times in the game. Multiple guilds battle on the same screen and compete with each other. The guild that deals the highest damage to the Boss will receive the most generous rewards.
Guild Feast
In addition to battling together, Ragnarok Origin has prepared a variety of delicacies at the guild feast for adventurers and guild members. During the feast, there will be various interactive games to bring players closer and players can exchange gifts with one another. The higher the guild rapport, the more benefits players can enjoy!
There will also be a search for a game ambassador. Head over to the official Facebook page to participate in the guessing game, leave your choice of Ragnarok Origin ambassador, and receive mysterious rewards.
Join Ragnarok Origin to explore a new adventure journey!
For more game details and event information, please follow our official:
Facebook: https://roo.pub/3SIMC3h
Discord:https://roo.pub/3ZqI2c3
Pre-Registration:https://roo.pub/3L3JKfw