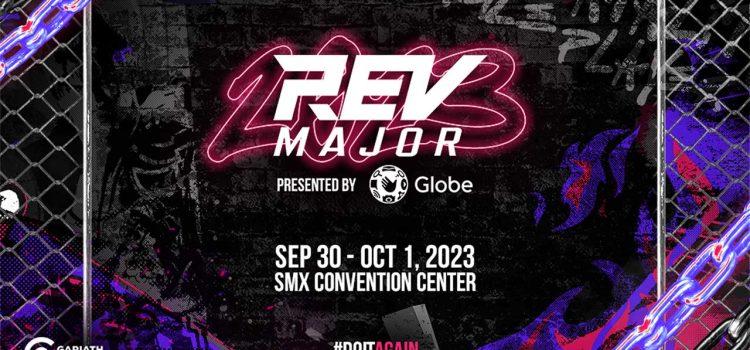 From September 30 to October 1, 2023, fighting game fans and fighters themselves will be in for a treat as REV Major is back...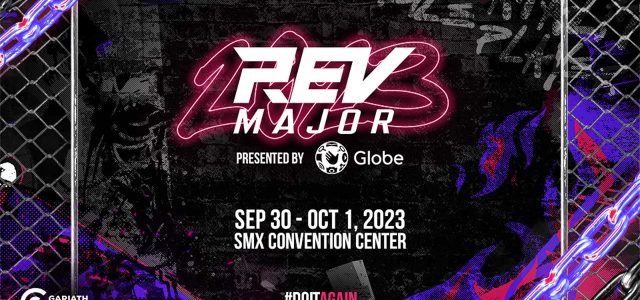 REV Major, the biggest fighting game event in the Philippines, returns on September 30 to October 1 at the SMX Convention Center Manila Function Room 5 after its successful return onsite to give a one-of-a-kind FG experience to all communities, players, and event patrons.
REV Major: The Home of FG World Tours
This year, four world tours will grace REV Major: Tekken World Tour, ArcSys World Tour, SNK World Championships, and DragonBall FighterZ World Tour. The best of the best FG players from all over the world will battle it out for the ultimate titles in the Philippines' biggest FG stage.
Featured Fighting Game Tournaments
Together with the world tour tournaments, REV Major is also jampacked with other fighting game tournaments featuring Street Fighter VI, Super Smash Bros, and Mortal Kombat 1. A lot of international fighting game icons are already vocal about their excitement about going to the country! Playing in REV Major this year are crowd favorites such as LowHigh, DRX Chanel, Talon Book, Cloud9's Yuyu, Rangchu and Dragons Raef among others.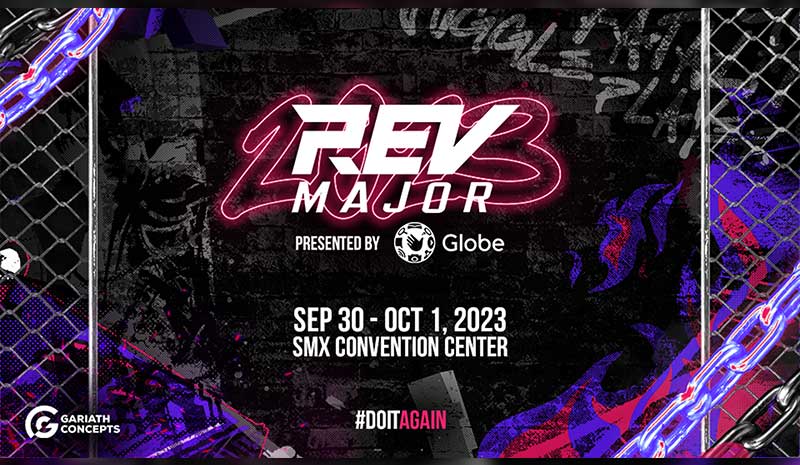 Special Guest: Rae Lil Black
Well-renowned female personality and fighting game fan, Rae Lil Black, is coming to REV Major as a special guest. Aside from the event appearance, she will also be hosting meet-and-greet sessions and interacting with fans for a one-of-a-kind FG event experience. REV Major 2023 event attendees will have a chance to interact with Rae Lil Black and collect limited edition RAEv Major merch which includes Rae Lil Black photocard sets, calendar, shirt, and poster!
Event Areas
A lot of different FG activities are also happening in the various event areas of REV Major 2023. VIP ticket holders will have an exclusive lounge where they can chill, relax, and interact with their co-VIPs and event guests plus enjoy exclusive activities, perks, and prizes.
The REV Major Community Bay also returns this year showcasing different fighting game communities that are invited to join and be part of the event. Merchants and artists are also going to be present to showcase and sell loot such as stickers, shirts, art, and more!
The event won't be complete without its exclusive event merch! This year's merch will include shirts, windbreakers, and hoodies where event eventgoers can choose from that will serve as their remembrance.
All spectators can buy and secure their tickets, merch, and add-on meet-and-greet passes at https://slashevent.com/e/rev-major-2023. The event will also be broadcast online at https://www.facebook.com/revmajorph.
For more updates, be sure to follow REV Major through the following:
Facebook: https://www.facebook.com/revmajorph
Twitter: @revmajorph
REV Major 2023 isn't the only one to return this year. Fan-favorite gaming convention ESGS will also be having a 2023 run to celebrate its 10th anniversary so stay tuned!