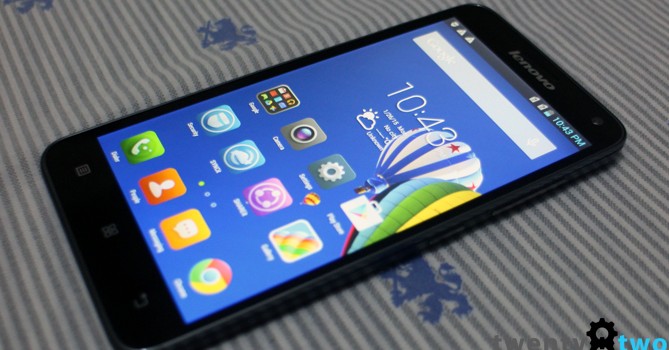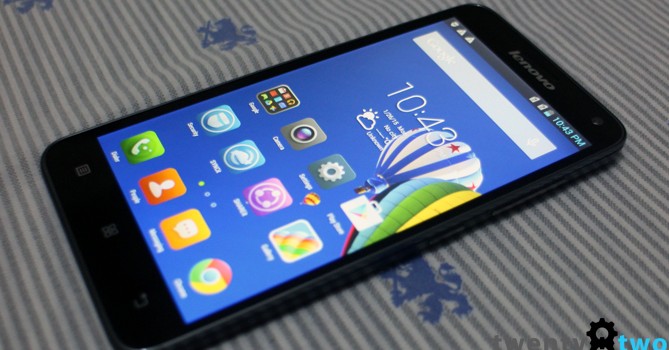 If you're looking for an all-around smartphone, this midrange device from Lenovo is worth a second look – and may even have a few surprises up...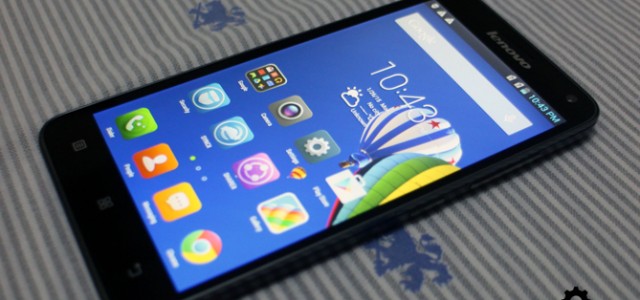 If you're looking for an all-around smartphone, this midrange device from Lenovo is worth a second look – and may even have a few surprises up its sleeve. We had a little time with the Lenovo S580 and did a quick review!
When it comes to local phones, the midrange segment is arguably the most saturated. Given the average budget we have for gadgets, this isn't really something surprising. So how do you stand out from the crowd? Lenovo may have the answer in the S580.
We've spent a bit of time with the S580 and as with all phones we review, we try and simulate real-world scenarios with it. That said, we used this handset as our actual smartphone to see if it can be a suitable daily driver. Setting up the S580 is a relatively simple and painless affair, which seems to be the standard with Lenovo devices.
Before we go any further, check out the specs:
Dual SIM / Dual Standby (microSIM)
1.3GHz quad-core MediaTek MT6582 processor
5-inch HD (1280×720) wide-view display, 294ppi
Android 4.2 (Jelly Bean)
Mali-450MP2 GPU
1GB of RAM
16GB of internal storage (non-expandable)
13MP AF BSI camera with LED flash
5MP fixed-focus front-facing camera
GPS with A-GPS support
FM radio with 3.5mm audio jack
Bluetooth 3.0 / microUSB 2.0 / Wi-Fi
Li-Pol 2,000mAh battery (non-removable)
The S580 has a 5-inch display which is pretty much standard for most smartphones nowadays, regardless of price. The 1280×720 HD display has 294 ppi and is pretty decent as far as typical phone displays go. We found the brightness settings to be a little lacking in the range of brightness department. That said, we appreciated the thin bezels of the device as it makes it look like it has a bigger display.
The S580 is surprisingly thin. Most phones nowadays feature a sloped back for ease of handling, but not the S580. The thinness helps your hand wield it well enough, and we really like the flat back of it because we like typing/using the phone on a table. The device is also very light, thanks to its plastic back cover.
Under the hood is a 1.3GHz quad-core MediaTek MT6582 processor paired with a Mali 450MP2 GPU. It runs on 1GB of RAM with 16GB of storage available stock on the device. While the specs may not be eye-popping, we found out that it does really well with games! The device came with demos for several games, and we put in a few of our own, like Asphalt 8. The phone did heat up a little, but not a cause for alarm. It performed well for its specs, with our gameplay suffering from very little lag in loading, and virtually no lag when it comes to actual game interaction.
When it comes to cameras, Lenovo falls at the middle of the pack. The S580's camera is not slow at all, but it's not mind-blowing either. The term midrange really applies to the 13MP back and 5MP front cameras. It can do the job well enough, but don't expect to take award-winning shots without some form of photo manipulation, especially for your low-light shots.
Lenovo overlays a their own customized user interface on their devices, and on the S580, it is passable. We're in that time when brands have been in the scene for a few years now, and you'd think they'd be able to refine their custom UIs well enough so that it doesn't cut into your experience of the device. Not so with the S580. Its custom UI has a bit of lag time when accessing apps, like when launching the dialer/phone and it happens often enough that it is really disruptive of what you want to do. If you want to call someone really quickly or want to keep on calling them multiple times (because they're not answering), the sluggishness of the dialer will serve to infuriate you further. Other stock apps suffer from a similar problem, unfortunately, but not as often as the dialer app. The S580's custom UI does away with the app drawer as well, a feature that's becoming more popular.
To end this review on a positive note, we definitely must mention the battery life. The S580 sports a 2000mAh battery and while that may not be a heavyweight spec, the UI, combined with the hardware actually gives the handset a lot of uptime. It has enough juice to last you the whole day until you get home, which is around 12-15 or so hours with 3G on all the time, a bit of social media browsing, games, and playing music.
All in all, the Lenovo S580 is a decent smartphone if you like gaming and want a decent experience on a relatively tight budget. It does, however, suffer from a few laggy quirks, sometimes too much for you to ignore or dismiss. It delivers on most, if not all, fronts, especially if you're looking for a daily driver that won't cost a lot. It is also one of the few phone we've reviewed that does not need a fresh powerbank on hand, something we're very thankful for.
The Lenovo S580 retails for P8499 and is available in all Lenovo boutiques and partner retailer stores nationwide.