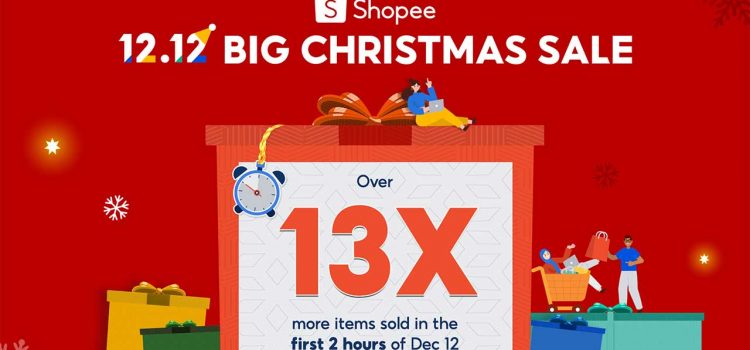 Shoppers claimed over 14 million vouchers within the first two hours of the sale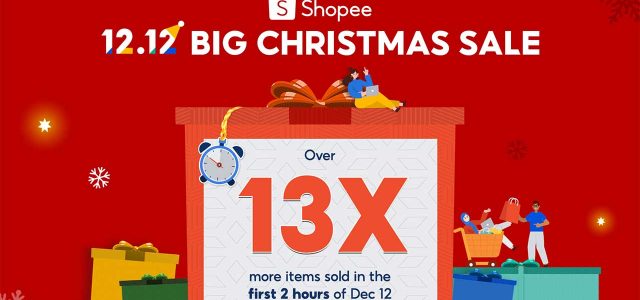 Shoppers were excited for the 12.12 Big Christmas Sale, Shopee's most joyful year-end celebration, with an over 13 times uplift in the number of items sold in the first 2 hours of December 12 compared to an average day. At the same time, Shopee also experienced 6 times uplift in users versus an average day and shoppers claimed over 850 million vouchers!
Shopee 12.12 trends
Many waited for 12.12 to shop for daily essentials and make bigger household purchases to maximize their savings. Health & Personal Care, Women's Apparel, and Home & Living were the most popular product categories among Filipinos. To look their best for reunions, shoppers prioritized skin care with over 600,000 products sold, followed by women's tops. They also shopped for home decor to get their houses decked out for holiday celebrations.
To enjoy lower prices on their holiday purchases, shoppers raced to snag free shipping, cashback, and discount vouchers, with over 14 million vouchers claimed.
With all the best deals available, eager shoppers all over the country rushed to cross items off their wishlist. A shopper from Batangas with a pair of women's rubber sandals, a shopper from Capiz with a plush doll for kids, and a shopper from Lanao del Norte with a pair of women's sandals made the earliest checkouts at exactly 12:00 AM on 12.12.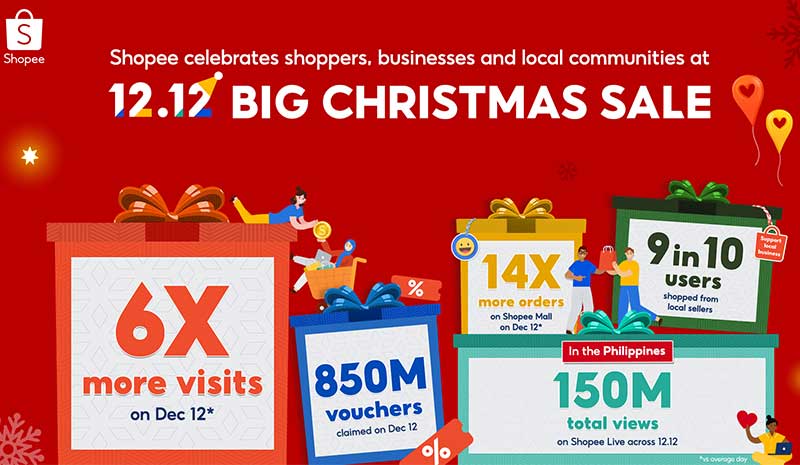 Shoppers delighted in hunting for the best gifts for themselves and their loved ones during this holiday season. On December 12, the most popular products in the Philippines were dresses, women's footwear, and crop tops. Shoppers also turned to ShopeePay as their preferred payment method, with an 11x uplift in the number of orders made via ShopeePay, compared to an average day. On 12.12, ShopeePay recorded over 1.5 million e-wallet top-ups as Filipino users enjoyed a seamless and convenient payments experience.
Amidst the 12.12 celebrations, Filipino users came together to enjoy a wide range of entertainment on Shopee. Shoppers connected with their favorite brands and sellers via livestream, with over 150 million views recorded on Shopee Live in the Philippines. At the same time, over 300 million gameplays were recorded on Shopee Prizes, as users enjoyed more fun and rewards during the day. During the 12.12 TV Show, users were treated to an energetic and upbeat performance by Tomorrow X Together on Shopee Live, where they sang hit songs LO$ER=LO♡ER, Anti-Romantic, and CROWN. Up-and-coming local artist geiko also performed her latest single, "Oh no, I'm on Shopee again," and shared the stage with her longtime idols, Ben & Ben.
Accelerated growth for local businesses amidst 12.12 celebrations
Shoppers spread the holiday cheer to their favorite local businesses at 12.12, with 9 in 10 users shopping from local sellers. In the Philippines, popular local sellers included ABUBOT_PH, WILLET, and Mi Global Zone.ph, with the top local seller clocking over ₱21 million in sales on December 12.
At the Shopee Celebrates Local contest, users voted for their favorite local businesses with UNIQ.MNL, a shop that offers fashionable women's clothing, is emerging as the crowd favorite. Shop co-owners and siblings Ireen Araullo and Ira Cruz shared their heartwarming story of providing job opportunities for their community on Shopee Live on December 12. They won users' hearts, taking home a tablet and smartphone to use for their business.
Connected more shoppers to brands
In the 12.12 Big Christmas Sale, users soaked up the holiday spirit as they shopped for the best gifts from their favorite brands on Shopee, with orders on Shopee Mall surging 14 times from an average day. At the same time, brands on Shopee Mall connected with new shoppers at 12.12, with 1 in 8 users being first-time Mall shoppers. Filipinos also looked to upgrade their smartphones for Christmas, with electronics brands Poco, realme, and Infinix as the top brands during 12.12.
ShopeePay also enabled more users to connect with offline merchants during the 12.12 period. With over 2 million purchases made through Deals Near Me, Shopee's location-based online-to-offline feature, offline retailers enjoyed a boost in footfall as users redeemed their payment vouchers in-store.
Until Dec 15, shoppers can look out for other attractive deals including free shipping with no minimum spend, ₱1 Deals, and 10% off daily. Discover more unbeatable deals at Shopee 12.12 Big Christmas Sale at https://shopee.ph/m/christmas-sale.