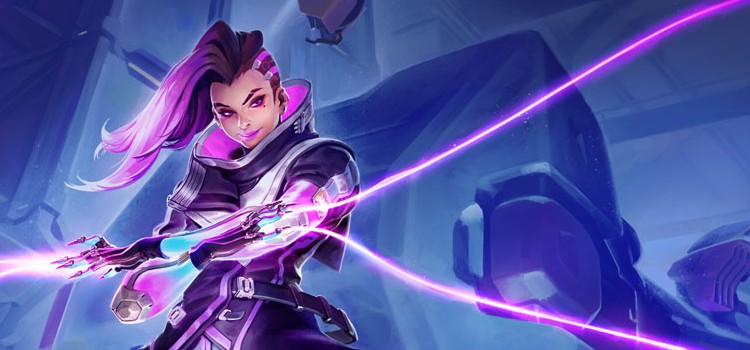 One of the most-awaited reveals in Overwatch finally happened during the opening of Blizzcon 2016: Sombra.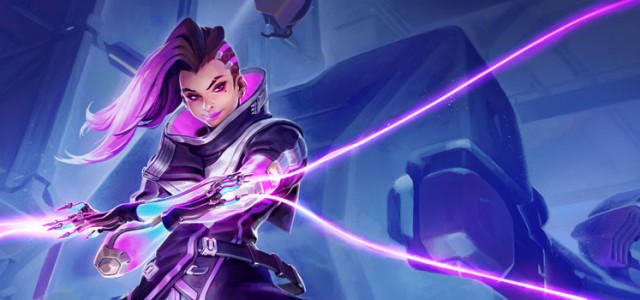 Finally! After months of teases, and even an ARG (a quite aimless one at that), Sombra has been revealed by Blizzard at this year's BlizzCon. During the opening ceremony, Blizzard opened with this new animated short featuring the Mexican hacker/Talon operative:
Sombra, whose real name remains unknown, is a master hacker from Mexico. One of the thousands of orphans in the aftermath of the Omnic crisis, she managed to survive due to her natural talent for hacking. Taken in by the Los Muertos gang, she had multiple conquests against the rich and the influential of Mexico. Though upon stumbling into a global conspiracy, her identity was compromised, which prompted her to take up a new name as Sombra. Here's a more detailed look into her origins:
As the 7th offense hero, and the 23rd of the game,  Sombra's skills are the following:
MACHINE PISTOL

Sombra's fully-automatic machine pistol fires in a short-range spread.
HACK

Sombra hacks enemies to temporarily stop them from using their abilities, or hacks first aid kits to make them useless to her opponents.

THERMOPTIC CAMO

Sombra becomes invisible for a short period of time, during which her speed is boosted considerably. Attacking, using offensive abilities, or taking damage disables her camouflage.

TRANSLOCATOR

Sombra tosses out a translocator beacon. She can instantly return to the beacon's location while it is active (including when it's in mid-flight).

EMP
Sombra discharges electromagnetic energy in a wide radius, destroying enemy barriers and shields and hacking all opponents caught in the blast.
This video provides a better look of her skills:
Sombra ARG and leaks
Sombra has been teased by Blizzard with an ARG for months before she was released. The first teaser was found in Ana's origin video, specifically in a set of hexadecimal numbers found at the 1:16 and 2:11 time mark. Since then, multiple hints and puzzles were made, culminating into breakthroughs such as: