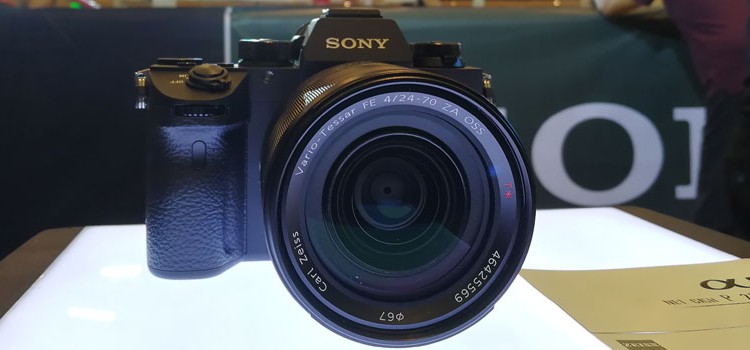 The new Sony a9 is a beastly DLSR built for action photography.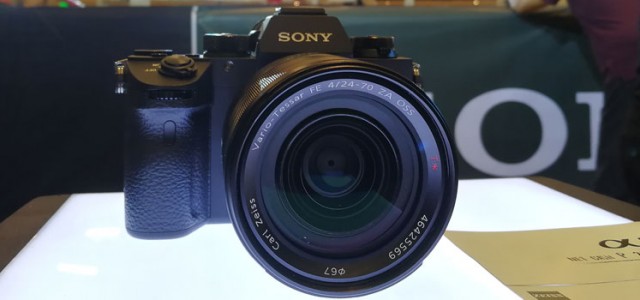 Sony's new DLSR camera is aimed at sports photographers who desire a fast camera but doesn't sacrifice picture clarity and brightness. The new Sony a9 has the world's first full-frame stacked CMOS sensor at 24.2MP resolution with blackout-free continuous shooting at up to 20 frames per second.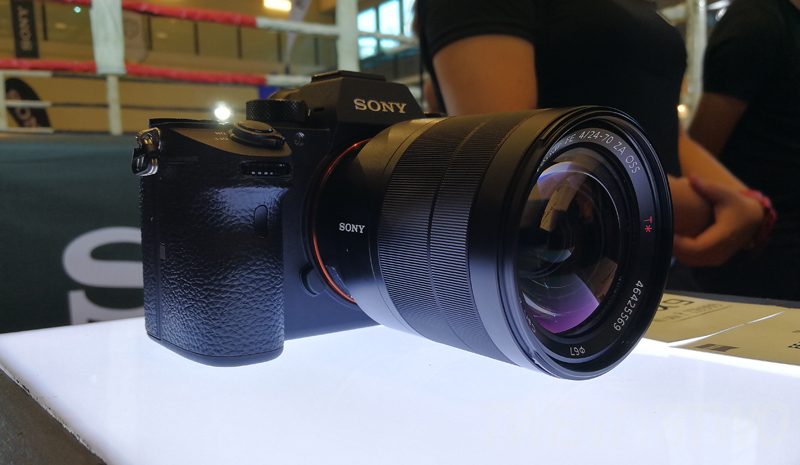 Critical to the record-breaking speed of the new α9 is the combination of the new stacked 24.2 MP2 Exmor RS image sensor, new BIONZ X processor and front end LSI.

The immense processing power from these new components allows for faster AF/AE calculation while also reducing EVF display latency. The processor and front end LSI are also responsible for the larger continuous shooting buffer, enabling photographers to shoot at a blazing 20 fps4 with continuous AF/AE tracking for up to 362 JPEG6 or 241 RAW5 images.

This industry-leading speed is combined with a focusing system that features an incredible 693 phase detection AF points. Covering approximately 93% of the frame, the focusing system ensures that even the fastest moving subjects are reliably captured and tracked across the frame.

The camera's innovative AF system tracks complex, erratic motion with higher accuracy than ever before, with the ability to calculate AF/AE at up to 60 times per second10, regardless of shutter release and frame capture.  Furthermore, when the shutter is released while shooting stills, the electronic viewfinder functions with absolutely no blackout , giving the user a seamless live view of their subject at all times.  This feature truly combines all of the benefits of an electronic viewfinder with the immediacy and "in the moment" advantages that not even the finest optical viewfinders can match.
The α9 is also equipped with an innovative 5-axis image stabilisation system that provides a shutter speed advantage of 5.0 steps9, ensuring the full power of the new sensor can be realised, even in challenging lighting. With a simple half press of the shutter button, the effect of the image stabilisation can be monitored in the viewfinder or on the LCD screen, allowing framing and focus to be accurately checked and continually monitored.

The new α9 also features a vibration free, fully electronic, completely silent anti-distortion shutter7 with absolutely no mechanical mirror or shutter noise, making it an extremely powerful photographic tool for any shooting situation that demands quiet operation.

Additional new capabilities include the "AF Area Registration", which allows frequently used focus areas to be memorised and recalled via custom button assignments. There is also the ability to assign specific settings (exposure, shutter speed, drive mode, etc) to a custom button to be instantly recalled when needed. The camera can memorise and automatically recall the last focus point used in a vertical or horizontal orientation, instantly switching back to it when that specific orientation is used again. For enhanced customisation, a "My Menu" feature is available, allowing up to 30 menu items to be registered in a custom menu for instant recall when needed.

To ensure maximum usability and reliability, the camera features a new Z battery with approximately 2.2x the capacity of W batteries, as well as dual SD media card slots, including one that supports UHS-II cards. An Ethernet port (wired LAN terminal) is available as well, and there is a wide variety of new settings, controls and customizeable options that are essential for working professionals.

The new α9 is a very capable video camera as it offers 4K (3840x2160p) video recording across the full width of the full-frame image sensor .  When shooting in this format, the camera uses full pixel readout without pixel binning to collect 6K of information, oversampling it to produce high quality 4K footage with exceptional detail and depth. Recording is also available in the popular Super 35mm size.

Additionally, the camera can record Full HD at 120 fps at up to 100 Mbps, which allows footage to be reviewed and eventually edited into 4x or 5x slow motion video files in Full HD resolution with AF tracking.

The new Sony a9 comes with a variety of accessories (vertical grip, rechargeable battery, grip extension, screen protector) that are additional purchases with the unit. The a9 (body only, no kit lens) will be available in the Philippines for Php 239,999 (cash) beginning July 1, 2017 in all Sony Centers and Sony Authorized Dealers nationwide.