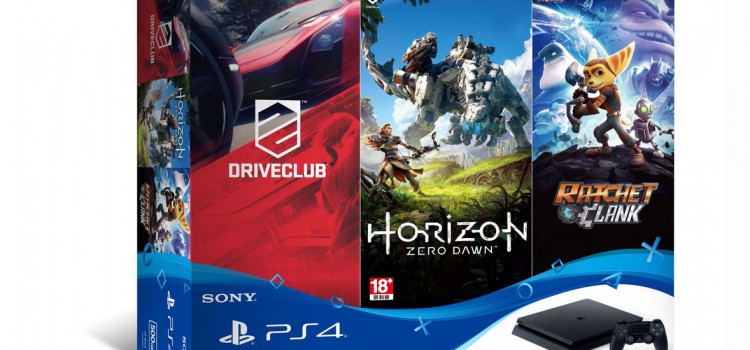 Here's a tempting deal: a PlayStation 4 and three cool games for the price of a regular PS4!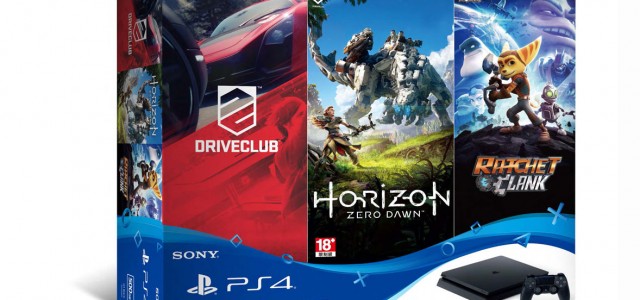 The PlayStation 4 is by far the most popular console in the Philippines, thanks largely in part to a lot of AAA games (the Assassin's Creed franchise), exclusive titles (Final Fantasy XV), and sleeper hits (Neir: Automata). Since its release a couple of years ago, the PS4 has announced a lot of special bundles for their consoles, but these usually consisted of just one game with extras like a new color scheme for the console itself in the Uncharted 4 and Batman: Arkham Knight bundles, for instance. These are great ways to own the PS4 and get started on playing right away. Most fans got the NBA 2K17 bundle when that was released last year and the other bundles sold out in a matter of months, a testament to how big the PlayStation brand is here in the Philippines.
Sony just announced that they are releasing their HITS Bundle; a 500GB version of the console with THREE games to get you started with the console life. Packaged with the bundle are Horizon Zero Dawn, DRIVECLUB, and Rachet & Crank. So far, this is the best deal Sony has ever released for the PS4 and it comes just in time with the upcoming release of the new Kingdom Hearts game as well as the Final Fantasy 7 remake!
The HITS Bundle will be locally available starting May 3, 2017 for only P17,300.