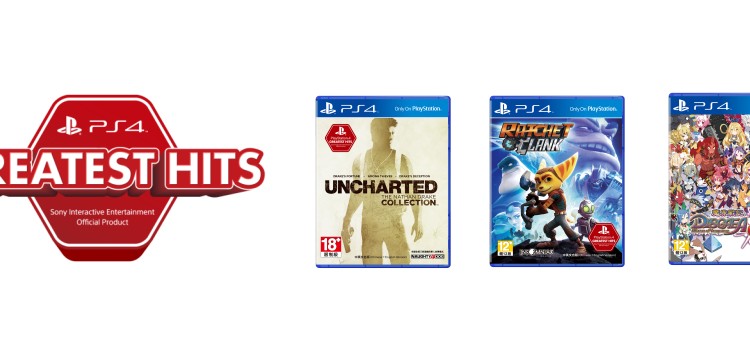 Sony has released three new titles for the PS4 under their Greatest Hits label. Including Uncharted, Ratchet & Clank, and Disgaea 5.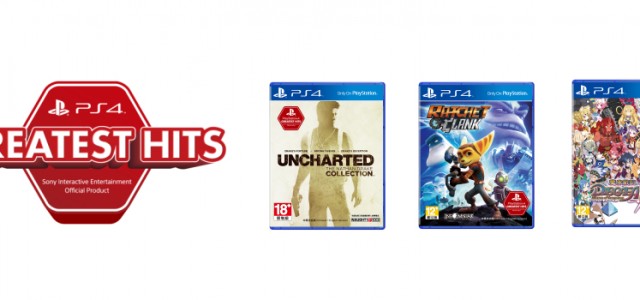 Sony's Greatest Hits lineup of games offer the best titles that PlayStation has to offer, all at much lower prices. These titles are a great way to catch up on the best games if you've only recently bought your PlayStation console. For new and current PS4 users, Sony has announced three new Greatest Hits titles for 2017.
Sony Interactive Entertainment Hong Kong Limited Singapore Branch (SIES) has announced that the new line-up of PlayStation®4 (PS4™) Greatest Hits will be available from January 17, 2017. PS4™ Greatest Hits is a selection from the previously released best-selling PS4™ software titles available in a more attractive price. PS4™ Greatest Hits will be available in package versions in all PlayStation Authorized Dealers at PHP1,199.

In addition, Bloodborne™ The Old Hunters Edition – 2017 New Year Special Pack will also be available with two special bonus items, "The Old Hunters DLC" and "The Hunter's Dream PlayStation®4 Dynamic Theme", The Asia-Exclusive New Year Special Pack is available at PHP1,299 with limited quantity only.

PlayStation®4 Greatest Hits Title List

UNCHARTED: The Nathan Drake Collection™ (Traditional Chinese/Korean version)
Ratchet & Clank™ (Traditional Chinese/Korean/English version)
DISGAEA 5: ALLIANCE OF VENGEANCE (English Version) NIS America, Inc.