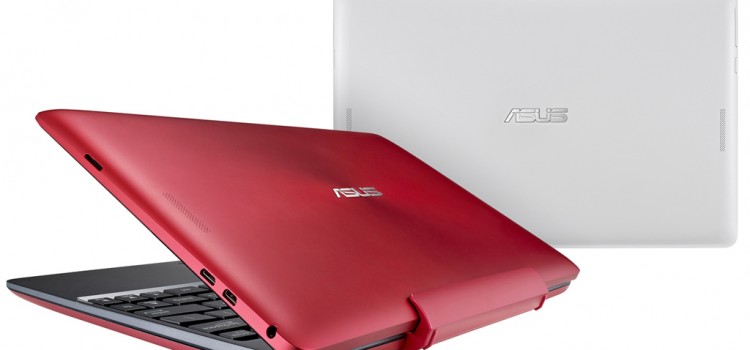 It's not a Terminator, but it's just as cool. The ASUS Transformer Book T100 is a great 2-in-1 device that can easily feel at...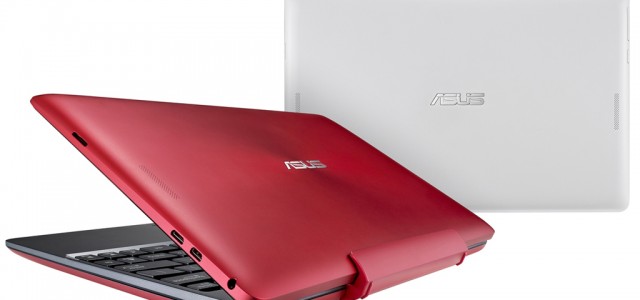 It's not a Terminator, but it's just as cool. The ASUS Transformer Book T100 is a great 2-in-1 device that can easily feel at home in an office setting or for school. Here are a few things you may have not known about this groovy gadget.
For laptops nowadays, it's all about increased portability without sacrificing power. These devices should be easy-to-carry but at the same time can multitask without bogging down. The ASUS Transformer Book T100 is the successor to the first Transformer Book, which is a laptop and a tablet in one device. You need to make a presentation for work? Go ahead and do it on the Windows 8.1-powered T100 in laptop mode (which you can update to Windows 10). Need to present said presentation? Remove the tablet from the sturdy keyboard dock and you can do it on the fly.
Check out the specs:
Processor: Intel Quad-Core processor Z3775
Operating System: Windows 8.1 32-bit
Main Memory:  2GB DDR3 RAM
Graphics: Intel HD Graphics (Gen 7)
Storage: 64 GB eMMC internal memory, external storage via microSD Card up to 64GB and
500GB on-dock keyboard storage.
Screen Size: 10.1 inch
Camera:  1.2 Megapixel Front Camera
Battery: 31WHr (Up to 11 hours)
USB port: 3.0
MicroSD Card Slot: Yes up to 64GB
Micro HDMI Port: Yes
Sounds: SonicMaster  Stereo Speaker
Dock: Clip-on Type
Colors: Red, White, and Gray
Check out the ten things you'd want to know about the ASUS Transformer Book T100:
1.)    Top notch performance – The ASUS Transformer book T100 is equipped with the latest Intel Atom Z3775 processor that is about 20% faster than the Z3740.
2.)    Always on-the-go device – the T100 is a 10-inch windows 8.1 device that can be used as a tablet and a laptop that can both fit your bag just like a regular notebook!
3.)    Great battery life –  The ASUS Transformer book T100 has a whopping 8,060mAh battery that can last  for 11 hours upon full charge, perfect for those who travel with their gadgets.
4.)    Portable multimedia device – The 2-in-1 convertible has enough storage with 64GB eMMC storage and 500GB HDD where you can store and play your favorite HD movies . You can also add up to 64GB via MicroSD card.
5.)    Data transfer in a breeze – portability is what makes the T100 your favorite 2-in-1 device because aside from having  top-notch specs, it also has a USB 3.0 connection which is 2 times faster than the conventional USB 2.0
6.)    Durability and security – all ASUS devices went through strict quality compliance testing and with the T100 it comes with a clip-on type hinge that makes it safe and secure.
7.)    Vibrant display – Enjoy the eye-popping images, viewing angles  and display with ASUS T100's HD IPS panel and also the privilege to tweak and adjust the screen resolution with ASUS Exclusive Splendid technology.
8.)    Outstanding audio clarity – the ASUS T100 may be a portable device but don't let the size fool you. It has Audio Wizard technology that automatically adjusts the sound levels from cinema, gaming and music mode.
9.)    Stylish colors – the ASUS T100 comes in 3 stylish colors: red, white and gray to match your mood and  style.
10.)  Experience Full Windows 8.1 – users can fully utilize all features of the Windows 8.1 OS such as the gestures for better efficiency in your everyday work. If you want to update to Windows 10, you can easily do so!