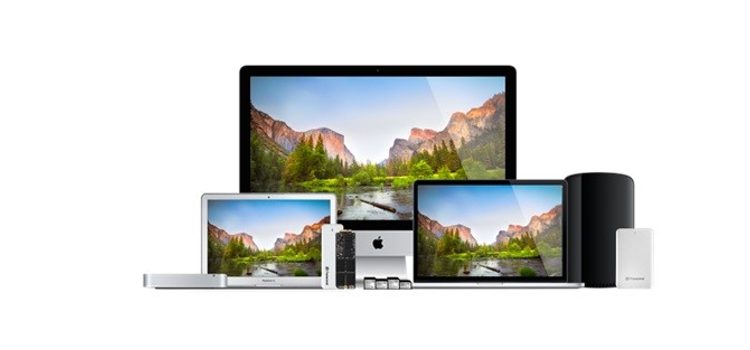 Transcend Information recently announced a full range of Apple solutions for upgrading Mac computers, the JetDrive, StoreJet, and JetMemory series.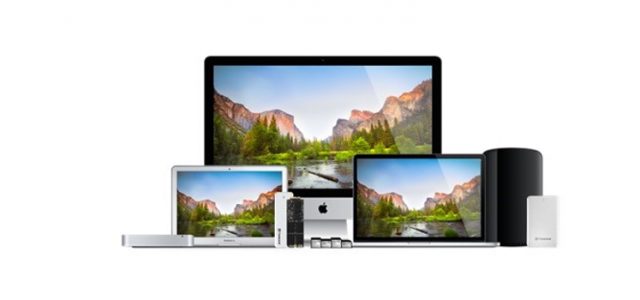 Want to upgrade your Mac's storage? Be it a replacement SSD or a portable storage drive, Transcend has you covered with their new range of storage solutions for Mac computers.
Transcend Information recently announced a full range of Apple solutions for upgrading Mac computers. The JetDrive series is an SSD upgrade solution for those who want to replace the native SSD inside their Mac. The JetDrive Lite is a series of expansion cards that can be inserted constantly in the memory card slot for instant use. The StoreJet for Mac series, meanwhile, is portable storage pre-formatted with the Mac-specific HFS+ file system, while the JetMemory series is memory modules fully compatible with Mac computers. No matter which upgrade solution you choose, you'll be satisfied with the expanded storage and improved performance that Transcend's Apple solutions offer.

JetDrive Solid State Drive – The best SSD upgrade kits

Transcend's JetDrive SSDs, coming in SATA and PCIe form factors, are tailor-made for use with all Mac models that can be replaced with a new SSD. A JetDrive upgrade kit will provide both a performance boost and increased storage of up to 960GB. Replacing the SSD is easy with the included tools and installation guide. What's more, Transcend's JetDrive SSD upgrade kits include an additional enclosure so that you can repurpose your old SSD, like getting two SSDs for the price of one.

StoreJet Portable Drive – Portable, Sturdy, and Elegant

Transcend's StoreJet for Mac series is portable storage featuring a streamlined exterior and immense storage capacity up to 2TB. The sturdy metallic design complements your Mac with a sleek and elegant look. The StoreJet for Mac series offers incredible speeds by using SSD as storage media, and adopting the USB 3.1 and Thunderbolt interfaces.

JetDrive Lite Expansion Card- Plug and play

To make the most of Mac computers, Transcend's JetDrive Lite expansion cards are tailored for different card slots and sit seamlessly with your MacBook. The JetDrive Lite is the quick and easy way to expand your Mac's capacity. Simply insert it into a card slot, and instantly you've got up to 256GB of new storage space.

 

JetMemory Module – 100% tested and fully compatible

Need a real speed boost? Transcend's JetMemory modules are fully compatible with Mac computers, and offer up to 128GB of expanded capacity. With built-in ECC (Error Correcting Code), you can perform all kinds of computationally-intensive projects while enjoying perfect stability. JetMemory is an excellent way to spark up the performance of a sluggish Mac.

Whether you need to boost the performance of an aging Mac, or add luster to a new one, Transcend has the right solution for you. Upgrading is as simple as can be, and the performance you'll experience will amaze. In addition, Transcend's Apple solutions meet Apple's stringent safety, performance, and manufacturing standards, and come covered by Transcend's industry-leading warranty.