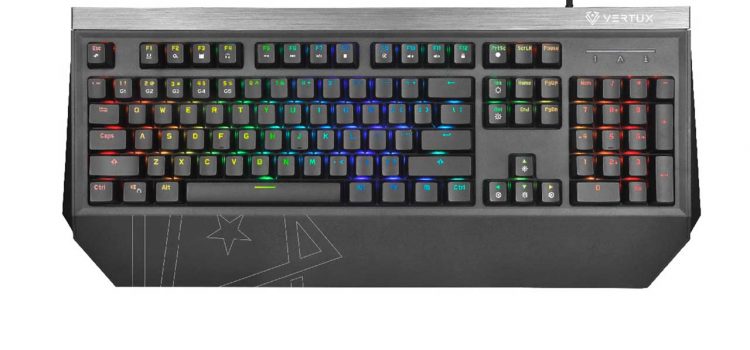 There's a new peripherals player in town. If you're looking to try something new, high-quality, but affordable peripherals, check out the Vertux lineup!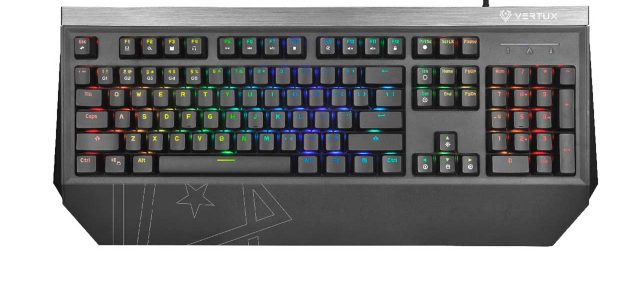 Vertux is officially available in the Philippines. The Dubai-based gaming peripherals company has launched their new lineup of keyboards, headsets, mice, and even microphones built with quality and affordability in mind.
We're always on the lookout for tech that has great quality at budget prices and Vertux may be a real contender to brands like Rapoo, for instance. Brands like this cater to consumers who want an upgrade but don't want to fully commit to higher-priced brands until they get a better understanding of what these gaming peripherals actually offer to gamers.
Before we dive into the products in the Vertux lineup, do know that the company is offering a two-year warranty on all products. This is the company's commitment to their consumers' peace of mind that their hard-earned upgrades won't go to waste if something should happen.
Vertux Keyboards
The Vertux Tantalum s a high-performing mechanical keyboard that provides precision with 100% anti-ghosting keys and a customizable RGB illumination of 16.8 million colors.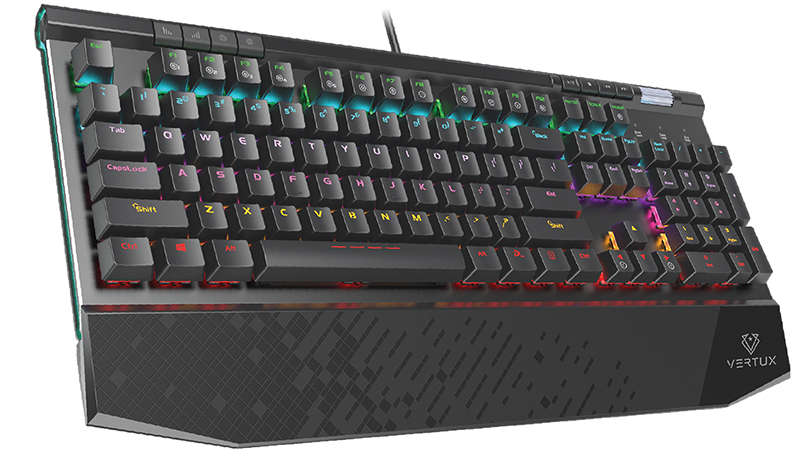 From one mechanical keyboard to another, the Tungsten is a hyper-action gaming keyboard with six customizable modes that let you enjoy every game depending on your mood.
The RaidKey, on the other hand, is a 104-key keyboard that parades itself as the ultimate gaming keyboard which features blue mechanical switches for the response and tactical feel gamers always look for.
The Vendetta is the keyboard-mouse combo you should not miss! Aside from its ergonomic design and programmable macro keys, it has GX rubber dome switches and RGB lighting feature with 9 modes for a more immersive gaming session.
Vertux Gaming Mice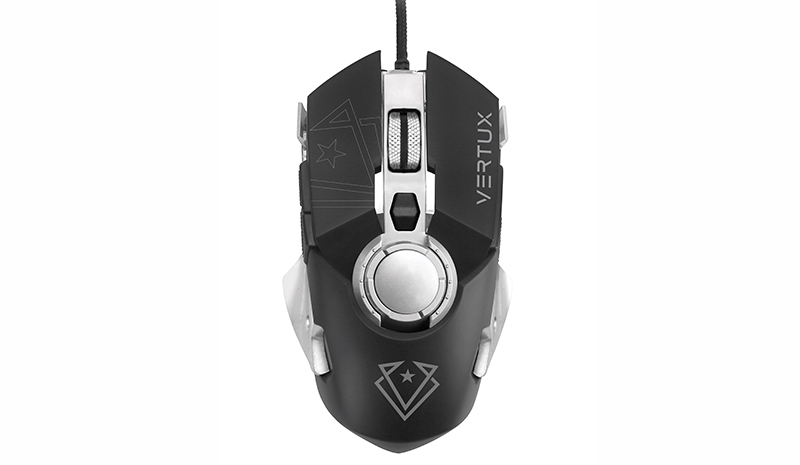 React faster than ever before with Vertux's line up of mice and give yourself a competitive edge with devices that offer impeccable accuracy. The Cobalt has 6 programmable buttons for easier customization lets you score an advantage with its high-tracking accuracy and up to 4800 DPI that delivers ultimate performance combine with your skill.
Sporting classic white and black variants, the Dominator and Drago let you feel a whole another level of control beyond expectations with its four on-the-go DPI settings to let you one up your competitors.
An unassuming alternative is the Sensei—a USB-wired gaming mouse that helps you to play with your full capacities. With up to 3200 DPI, it boasts LED backlights and comfortable buttons, and a scroll wheel.
Make sure to also pair your mouse with a Pro-gaming mousepad. Flexing a stylish, unseen design, the Glider features 2.4G wireless transmission technology which allows lag-free gaming experience.
And for more seamless wrist action, Vertex FluxPad is not your ordinary mousepad. It has an optimized low resistance anti-friction slim LED technology that gives you greater tracking performance and superb precision.
Vertux Headsets
Immense even further to your game with Vertux's high-definition noise-isolating headsets starting from the Havana, a gamer's dream boasting a powerful, high-density 50mm speakers to let you hear every detail even during the most intense gaming situations. The unrivalled sound quality is paired with seven rainbow colors which you can control to match your gaming setup.
The Denali offers a one-touch on/off button and a high-grade mic ensuring clear conversations between teams.
The Malaga and Manila both offer reliable 40mm speaker drivers for perfect competitive gaming sessions. You may also rest your gaming headset on the Extent. This 3-in-1 headset stand can make any gaming table classier with built-in mouse bungee, USB ports and LED lights to play around with.
Vertux Streaming Microphones
The Vertux Sphere is a high-grade professional gaming microphone with a cardioid polar pattern that picks voice from the front and eliminates noise from other directions to let you sound the best. You may also adjust the microphone to suit the best angle as it has a swivel 360-degree head and foldable anti-slip tripod stand.
Included in its Streamer series the Streamer-3 and Streamer-2 offer standout performance with their easy-tilt microphones and a cool LED backlight feature that makes it eye-catching for gamers. The anti-vibration Vertumic-1 minimizes interference making your voice richer for streaming, voice calls, and recording.
Vertux Speakers and other peripherals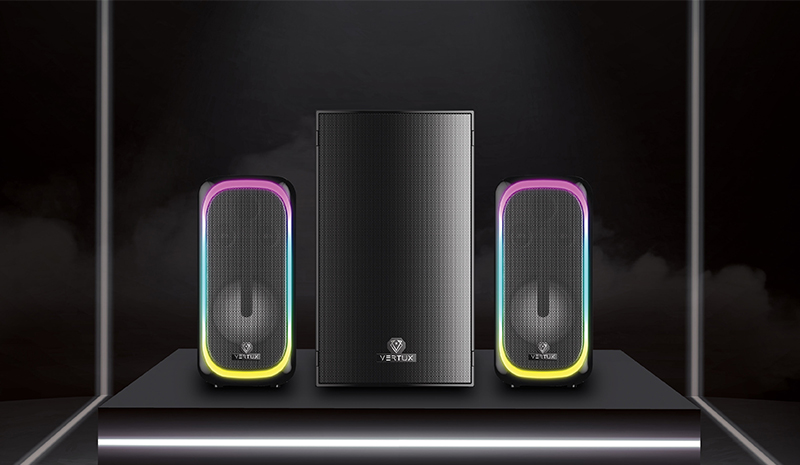 Vertux also has an impressive pool of wireless speakers such as the Rumba, a water-resistant housing that create an impenetrable seal keeping the music alive even when outdoors. Its "AuraSync" LED lights provide a dazzling display that enhances any gaming setup. Another ultra-powerful gaming audio system with Bluetooth v5.0 is the the SonicThunder-50. It has two 10W satellite speakers and a 30W subwoofer that delivers rich, directionally accurate audio needed for high-performance gaming. Cooling pads for laptops should also not be missed.
The Vertux Glare brings robust cooling technology with a fan speed controller for optimum performance based on your needs. It has an LED screen and rainbow lights in a sturdy aluminum design that carry laptops up to 17".
Vertux is available in selected retail stores nationwide and in their official stores at Shopee, Lazada, Zalora, and Grab. For the's full catalogue, you may visit their official website or via Viber and their social media accounts on Facebook and Instagram to keep you in the loop for updates and promotions.