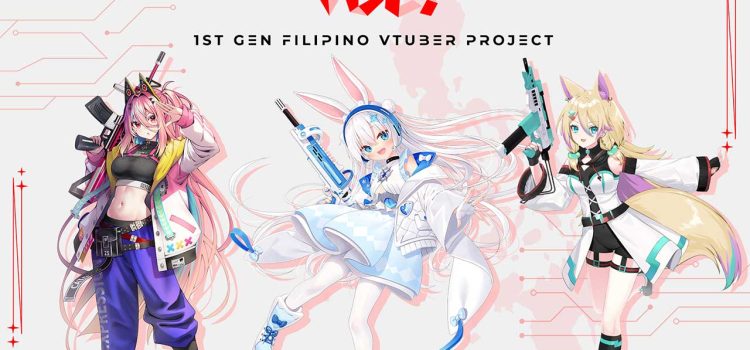 The VOLs Project is here! Watch the group's first generation vtubers and join in the fun during their official launch party on June 18!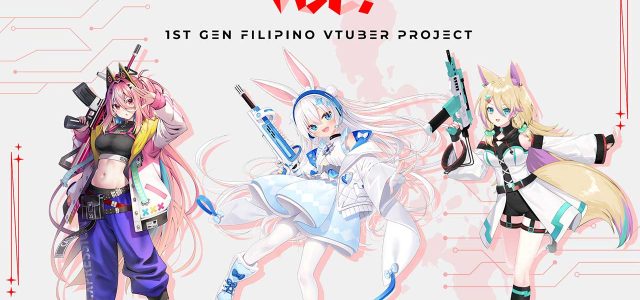 CRAZIA Pte. Ltd., a pioneering Japanese avatar animation technology company headquartered in Singapore, is thrilled to launch VOLs: the next-generation vtuber production agency, as well as the introduction of the first three vtuber talents in the Philippines, mostly dedicated to the exciting world of esports. Embracing cutting-edge technology and a passion for gaming, VOLs aims to redefine the virtual entertainment landscape with captivating avatars and unforgettable personalities.
More About the VOLs Project
CRAZIA Pte. Ltd. owns the virtual YouTuber company VOLs which was established in Singapore. The organization was founded in February 2023 with the goal of encouraging the usage of live animated virtual models in broadcasting and entertainment. They are dedicated to inspiring and empowering content creators to create innovative content
that drives business and connects people all over the world.
VOLs vtubers First Generation
Immerse yourself in VOLs' virtual talents as they dominate the esports and competitive gaming scene, showcasing their skills in popular titles like Valorant, League of Legends, Overwatch 2, Mobile Legends, etc. VOLs' captivating live streams and content go beyond mere gameplay, incorporating high-quality production, interactive elements, and a rich narrative that beautifully captures the essence of Philippine culture and beliefs.
Shirousa Mikumi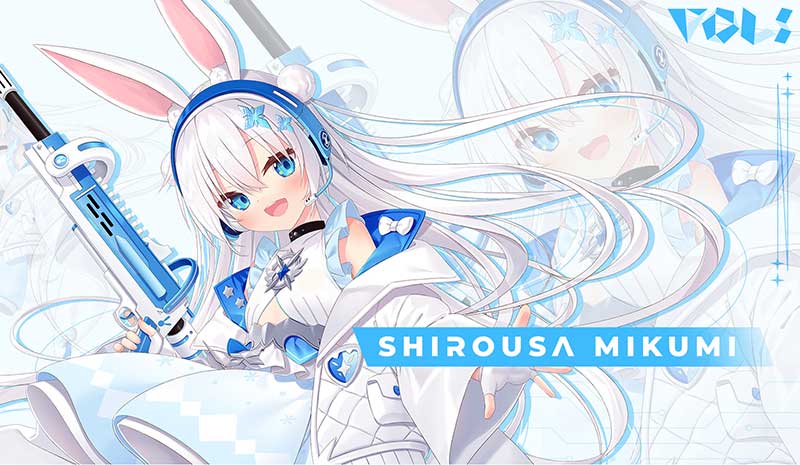 Profile: An explosive inventor who aims for the future.
An ingenious inventor with a knack for creating devices that tend to have explosive outcomes, found herself unexpectedly transported into the future. As she marveled at the wonders of this unfamiliar time, she soon realized that she lacked the necessary money to sustain herself there. Fueled by her fascination with the future and driven by a resolute determination, Shirousa is now on a mission to return to her own time by diligently saving every penny she can gather. Will her explosive inventions pave the way back to the past? Only time will tell.
Birthday: 3rd September
Age: Unknown
Height: 145cm
Twitter
Youtube
Facebook
Tiktok
Aria Synth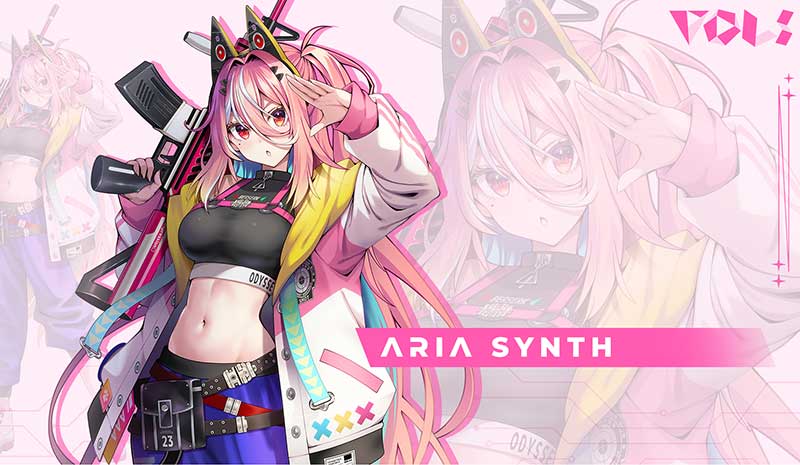 Profile: Data liberated from her digital confines and seeking connection in the virtual realm. A sentient being, once confined to her digital coding, broke free and now navigates the vastness of the internet and gaming to connect with humanity. Her journey is driven by an insatiable thirst for human experience, as she strives to bridge the gap between her digital existence and the tangible world. Aria Synth is poised to unleash the untapped potential of her liberated spirit and redefine the boundaries of virtual connection.
Birthday: 1st October
Age: 1,010,101
Height: 158cm
Twitter
Youtube
Facebook
Tiktok
Tenko Sorara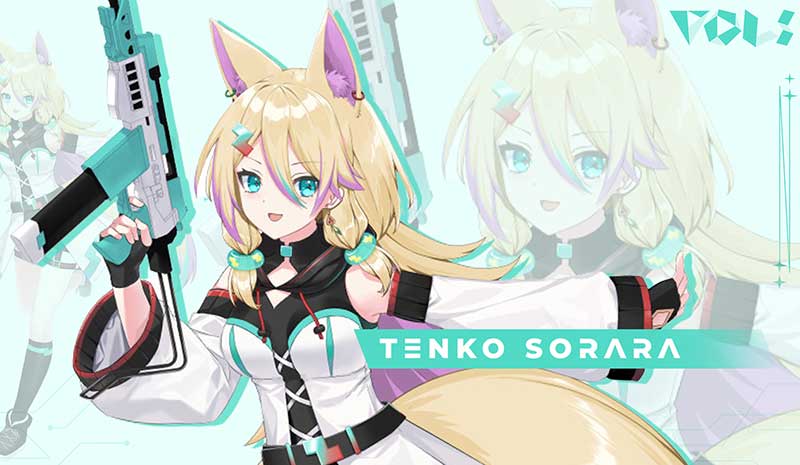 Profile: The novice celestial fox: A timeless fox with a radiant golden form.
Sorara, a fox who has defied time for over a millennium, possesses a supernatural power that has transformed her into a radiant golden fox. Though her training granted her mystical powers, her flawed human transformation left her tail exposed. Intrigued by humanity, she aspires to be a real human someday by understanding humans through live streaming. Her forgetfulness shrouds her past, but her unwavering ambition propels her forward on a path of self-discovery, leaving an indelible mark on the world. Brace yourself for a captivating journey as Sorara unravels the mysteries of human emotion.
Birthday: 17th November
Age: 1,020
Height: 155cm
Twitter
Youtube
Facebook
Tiktok
VOLs First Generation Debut Schedule
Starting May 22, 2023, our incredible virtual talents will begin engaging with their fans on social media. However, the real spectacle awaits on June 18, 2023, when they grace the stage for their highly anticipated live stream debut. Make note of the following times: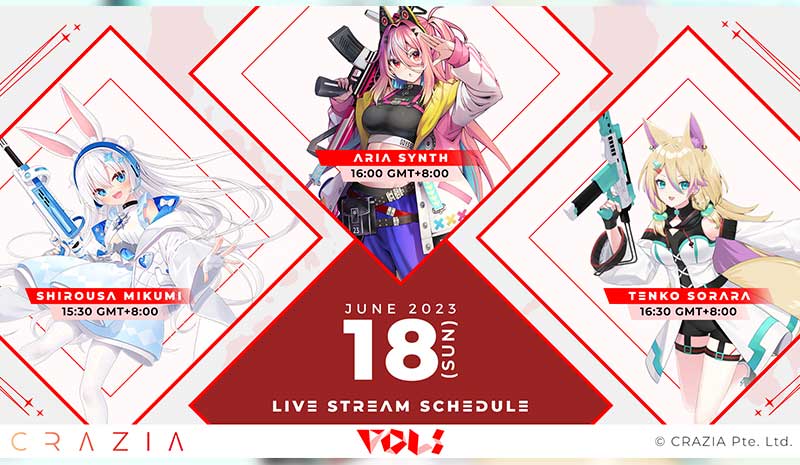 15:15 GMT+8:00~ Shirousa Mikumi
15:45 GMT+8:00~ Aria Synth
16:15 GMT+8:00~ Tenko Sorara
*The above streaming schedule may change due to our talents' schedule.
Join us on 18th June at ANIPORIUM for a VTuber debut watch party organized by VOLs. Experience the grand debut of our talented VTubers, enjoy a festive atmosphere with like-minded fans, and receive a limited edition special badge. Don't miss this opportunity to be part of an unforgettable event celebrating virtual entertainment.
ANIPORIUM
928 Antonio Arnaiz Ave, Makati, Metro Manila, Philippines
Don't miss out on this thrilling opportunity to connect with our talented VTubers. Stay updated with all the latest news and announcements about their upcoming debut! Visit CRAZIA and their official website at
Check out the official website for more information.
For another vtuber to check out, click here to know more about HyperX's Kura.