2018 is the year of Artificial Intelligence – or AI – as it will be the year that it will start to become mainstream,...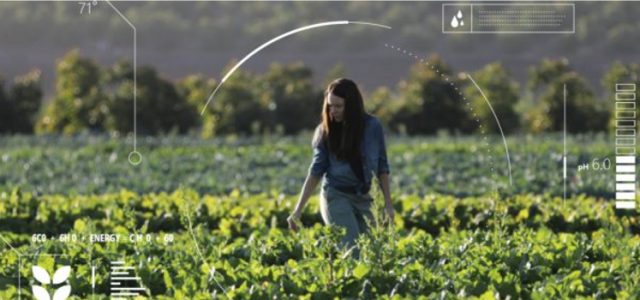 If the history of human advancement has taught us one thing it is this: genuine step-change progress does not occur because of a single technology breakthrough, but a combination of multiple complementary factors coming together at the same time.

The Industrial Revolution, which began around 1760, was driven by an amalgamation of steam power, improvements in iron production and the development of the first machine tools.

Similarly, the PC revolution of the early 1970's was the outcome of simultaneous advancements in micro-processing, memory storage, software programming and other factors.

Now, as we enter 2018, we are at the cusp of a new revolution, one that will ultimately transform every organisation, every industry and every public service across the world.

2018 is the year of Artificial Intelligence – or AI – as it will be the year that it will start to become mainstream, to begin to impact many aspects of our lives in a truly ubiquitous and meaningful way.

AI in 2018

As we stand at the cusp of the new year, there are four key AI developments happening over the next 12 months:

Mass adoption of AI starts from 2018: AI adoption is set to soar in 2018 and beyond when organizations start to see clear benefits being reaped by AI innovators such as MFTBC. IDC forecast that worldwide AI revenues will surge past US$46 billion in 2020[2]. Closer to home, AI investment in Asia Pacific is predicted to grow to US$6.9 billion by 2021, expanding rapidly by 73% (CAGR)

Ubiquitous Virtual Assistants: We will begin to see the adoption of broad-scale AI in the form of conversational AI chatbots in both consumer and business scenarios. In fact, Gartner predicts that by 2020 more than 85% of customer interactions with the enterprise will be managed without a human interaction and AI will be the key technology deployed for customer service[3].

Democratizing data and decision-making: In a world where more data exists than ever before, the ability to deliver meaningful business insights from that data to the maximum number of relevant employees becomes of paramount importance. AI will be the key technology for making that happen by bringing together data from employees, business apps, and the world.

Building trusted foundations for AI: There will be increasingly more discussions at governmental and industrial levels to create formal governance and regulations in the usage of AI. We saw these discussions with the onset of eCommerce and the advent of cloud technologies. It is critical for transparent public-private conversations to take place as they will shape how AI can benefit economies and societies in a fair, transparent and trusted way.

The future of AI burns brightly and 2018 is the year that will establish a solid foundation for the mass adoption of this exciting and vital technology.