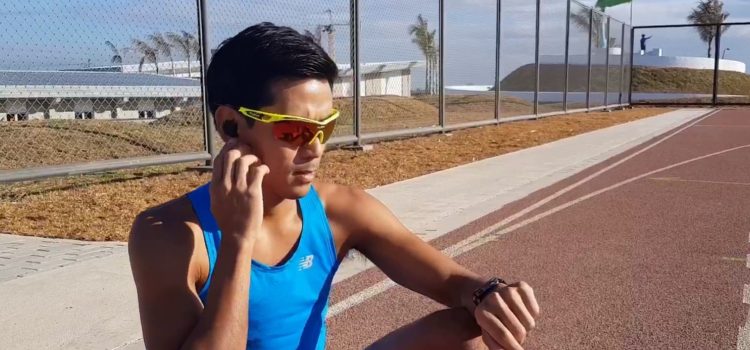 Next time you decide to go for a run or workout in the gym, bring the Samsung Gear Sport with you and enjoy moving...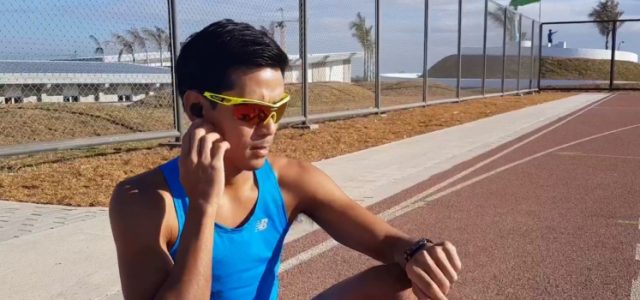 There's no doubt that music is a great companion to working out, whether it's dancing, exercising, or playing your favorite sport. Research shows that listening to a pumping beat can give you an energy boost and build resistance. Dr. Costas Karageorghisis, author of the book Applying Music in Exercise and Sport, shares that music is a type of legal performance-enhancement booster that's why it's no surprise that you see a lot of people with their headphones plugged in while they're sweating it out.

But just how helpful is music to physical performance? Here are three factors.

It sets the mood.

Depending on the genre and lyrics, music can boost your motivation by triggering positive emotions, helping you experience greater pleasure from the experience. Upbeat songs can make you feel inspired to push a little bit harder and help get those endorphins pumping. Empowering lyrics can also put you in that take-no-prisoners mindset. The right music also elevates mood and persuades people to override the feeling of exhaustion.

Take olympian Michael Phelps for example who prefers listening to hip-hop before a competition. There are a slew of genres and artists that can get you powered: Macklemore, Chance the Rapper, and even Ariana Grande are just some of the artists that can get you going.

It measures time.

We naturally move in time with synchronous sounds. When we move to a beat, the result is much more efficient. Music can balance and adjust your pace and prolong performance. You can also adjust your music to match the particular activity.

A faster tempo song (120 to 140 beats per minute) can get you through high intensity moments while slower songs (80 to 90 BPM) are great for cool down. If you're aiming to run a 10-minute mile, choose a song with a driving tempo to track time effortlessly like Wake Me Up by Avicii or Harder to Breathe by Maroon 5. These will sure make your run more in the zone!

It pushes you.

While exercising, music puts you in that autopilot mode that can stretch for a long time. Fatigue and noise play second fiddle to a good beat, distracting you from elements that deter from your goal. Music as a source of motivation almost works as classical conditioning. In the absence of motivations from gym trainers, the right music can suffice.When making a playlist, it's better to choose songs that personally affect you. Pick ones that encourage and push you beyond your perceived limits. Why don't you hit play on songs like Champions by Kanye West or All the Stars by Kendrick Lamar to help you power through a lift or a burpee.

Aside from adding music to your daily exercises, the best way to go the extra mile to reach your body goal is to bring the perfect companion to your next workout. With the Samsung Gear Sport, you don't have to worry about it slipping from your hands. It is a smart watch that comes with fitness tools and apps that will motivate you to be fitter. The watch comes with the Spotify Gear app that allows you to bring music to your workouts. It supports voice search that lets you explore over 30 million songs to stream or download. What's more, Spotify Premium users can enjoy music even offline.

Next time you decide to go for a run or workout in the gym, bring the Samsung Gear Sport with you and enjoy moving along to the beat.

The Samsung Gear Watch is available in the Philippines at a suggested retail price of PHP 14,990. To know more, you can visit the Samsung Galaxy Studio located at Bonifacio Global City, Taguig or visit our websites, facebook.com/SamsungPH or log on to samsung.com/ph .