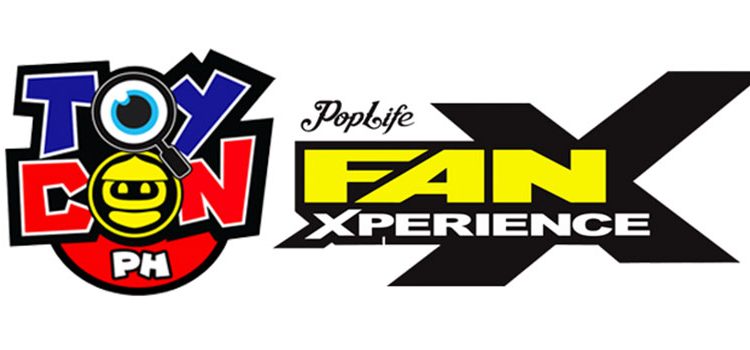 The Philippine Toys And Hobbies Convention, or TOYCON PH for short, is the country's longest-running convention dedicated to everything pop culture. This year marks...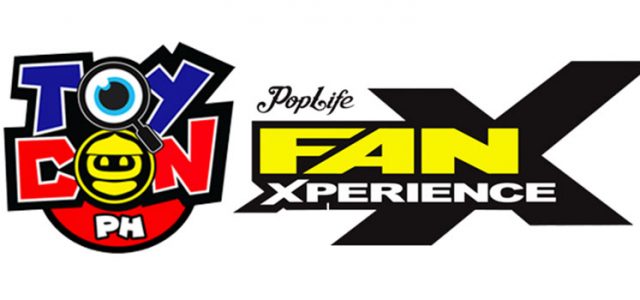 The Philippine Toys And Hobbies Convention, or TOYCON PH for short, is the country's longest-running convention dedicated to everything pop culture. This year marks TOYCON's 18th run, and boasts a line-up of toy, talents, and activities for every pop culture afficionado.
So let this be a primer for you on what to expect at this year's TOYCON PH. We'll also warn you that if you are dropping by this weekend, be prepared to return to being a kid in the biggest toy store in the country!
Exclusive Toys
TOYCON won't be TOYCON without one important ingredient: TOYS! Headlining as the marquee TOYCON exclusive is the Zeta Manila Killa PH Colorway designed and created by Quiccs Maiquez, who was awarded Toy Designer of the Year and Toy of the Year in the recently held Designer Toy Awards in New York City. Quiccs has been a TOYCON mainstay for the past few years and this is the best place and time to get his limited-edition vinyl masterpieces!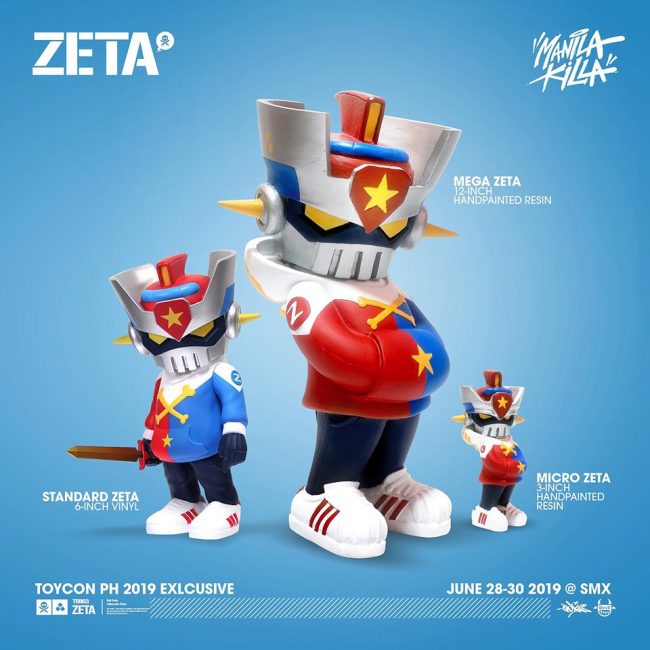 In addition, the much-anticipated Jollibee Flocked variant Funko Pop will also exclusively be distributed by the Funko Funatics Philippines during the event this year. We also have Filipino-inspired toy exclusives of Tiny Ghost by Bim Toy, Dino by Ziqi Toys and the first release of the Batman Imperial Palace warrior vinyl toy by Mindstyle.
Toy Brands
As a country, we've gone beyond Mattel and Hasbro, and welcomed brands who make toys from all parts of the world. This year's TOYCON will come packed with your favorite brands, like Lego, Funko, Bandai, Good Smile, Hot Toys and XM Studios.
Also in attendance are internationally renowned toy designers: Ron English (the legendary godfather of street art), Quiccs, Wetworks, Anatoy, Yoii, Hariken, Creon Chkn Head, Happy Garaje, Jessica Emmett, Daniel Yu, Fanny Kao, Mumbot, Rusho Toys, Jwon, Kaze Studio, Messymaru, Mupa, Non World, Siam Ruf, Tangent and Too Natthapong will be present at the event with their distinct brand of collectibles.
Special Guests
The international artists are a staple of TOYCON. They've had guests from Game of Thrones, Pirates of the Caribbean, Power Rangers, Superman and X-Men, and other great franchises.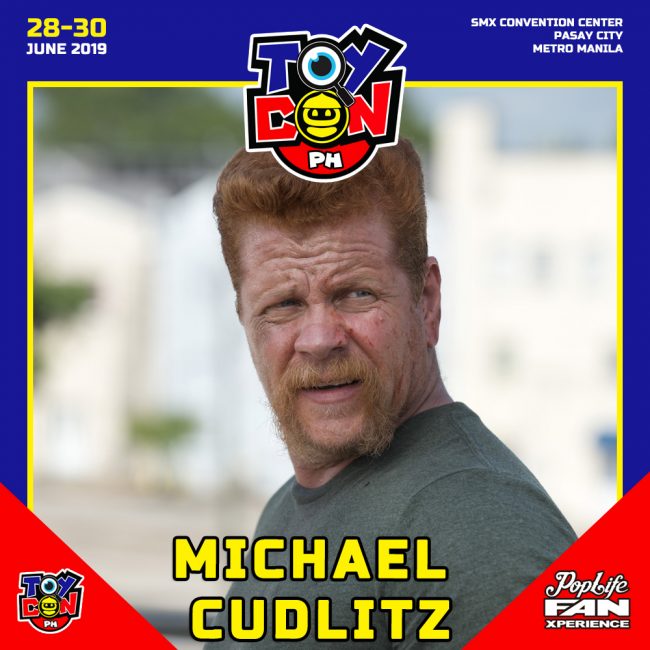 This year, two guests that are confirmed to arrive are from the hit AMC series The Walking Dead. These are actors Michael Cudlitz, who played Sergeant Abraham Ford, and Steven Ogg, who played Simon in The Walking Dead and also plays Trevor in the hit video game Grand Theft Auto V.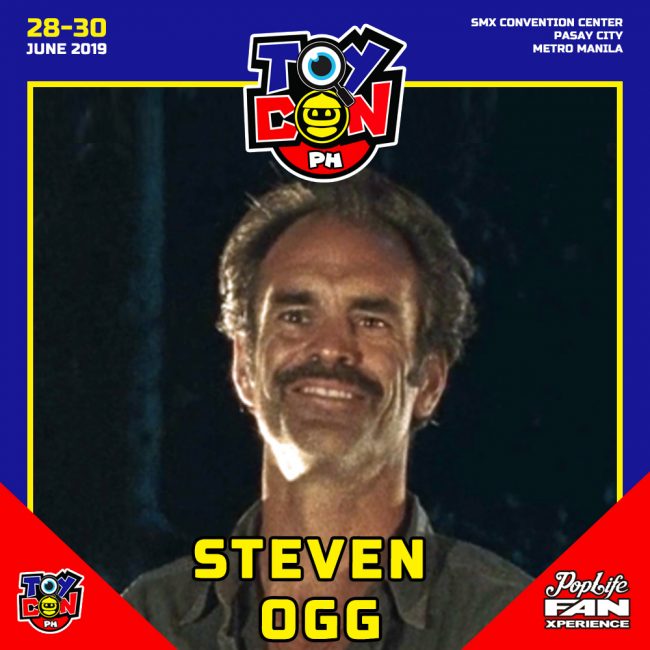 Great Art
A staple part of pop culture, especially for us Pinoys, would be art! Call it comics of komiks, we've had some incredible, globally-recognized artists in recent years and they are going to be part of TOYCON! The line-up for this year includes:
Berlin Manalaysay: Creator of the well-loved cyborg, 'Combatron', one of the most well received characters in Funny Komics in 1992.
Ed Tadeo: A prolific Filipino comic book artist, colorist and inker for Marvel, DC, and Image Comics. Titles of his works in coloring and inking include: Wolverine, Silver Surfer, High Roads and District X.
Heubert Khan Michael: Former guidance councilor turned legendary comic book artist. Judged by Neil Gaiman himself, Hubert won 3rd place in the Philippine Graphic Fiction Awards back in 2010 and has been inking since then! Some of his awesome works include: Vampirella, Unstoppable, and The Owl.
Miguel Mercado: Miguel is a Cosplayer and Illustrator. Miguel has is known within the Comic Book community for his epic cover art for Back to the Future (2015), Buffy The Vampire Slayer (2019) and Over The Garden Wall (2017).
Harvey Tolibao: Harvey first got involved in the comics industry in late 2006 when he penciled and inked the twelfth issue of Dark Horse Comics' Star Wars: Knights of the Old Republic. He also did the art for Iron Man: Director of S.H.I.E.L.D., Psylocke, the Avengers, and has also done some work for Top Cow and for DC.
Pol Medina Jr: Pol is a Filipino cartoonist best known for creating Pugad Baboy, a comic strip featuring a talking dog named Polgas, highlighting domestic life and the characters' commentary on relevant societal issues and pop culture. Pol is the 2018 recipient of the TOYCON Pinoy Pop Culture Icon Award.
Raymund Bermudez: Filipino Comic Book Artist, Penciler and Cover Artist for DC Comics. Some of his notable works include: Justice League, Pathfinders and Lex Luthor.
Raymund Lee: Professional Digital Comic Book Colorist who is known for his painterly style and classic renditions of superheroes.
Steve Gan: One of the most accomplished Chinese-Filipino Comic Book Artists to date. Best known for co-creating the legendary comic book "Ang Panday" as well as Marvel's "Star-Lord" and "Skull the Slayer".
The Biggest Batman Statue
TOYCON PH will also be the stage for the unveiling of the biggest Batman statue in Asia, the 22-foot tall Imperial Palace Batman which is a likeness of the Dark Knight never seen before until now.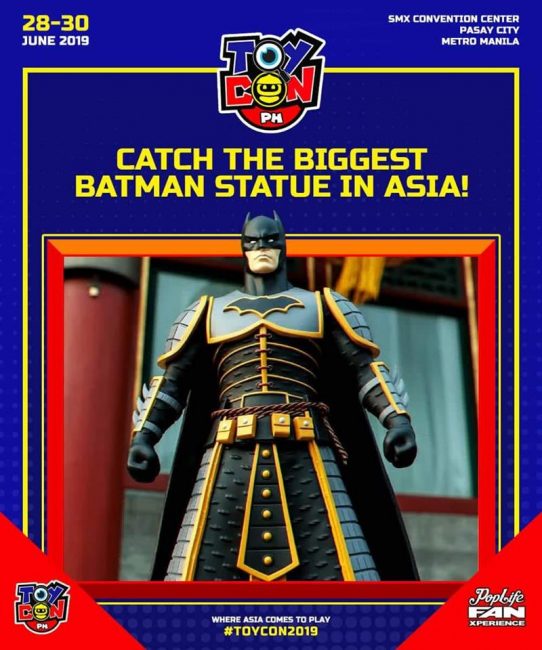 Celebrating the 80 th Anniversary of Batman, DC Collectibles has announced a collaboration with Pop Life Global and China's Imperial Palace for a special series of figures featuring DC Comics characters in costumes themed after ancient Chinese warriors and soldier armors.
World Cosplay Summit Philippines Finals
This year's World Cosplay Summit Philippines (WCSPH) National Finals will also be held at TOYCON 2019, with Japanese cosplayer Reika and WCSPH Alumni Ming Miho and 2018 Philippine Representative Team Sekai (Sergio Sta. Ana and Kai Raito) headlining this activity. Five cosplay pairs selected from parts of the country will compete for the right to represent the Philippines at the 2019 World Cosplay Summit in Japan.
TOYCON POPLIFE FANXPERIENCE happens on June 28-30, 2019 at the SMX Convention Center, Pasay City.