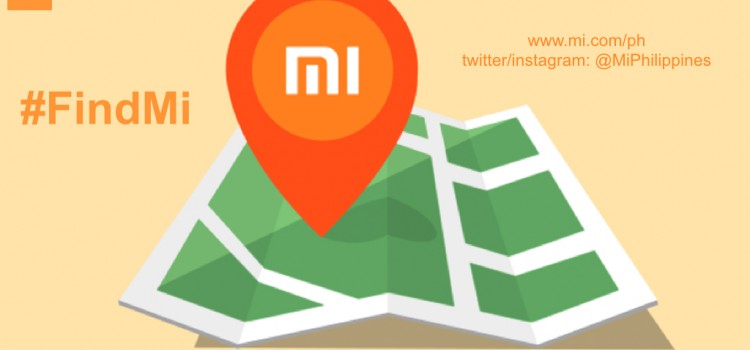 If you're someone who is still wary of online shopping (from Lazada or any legit online store), or would want to test out Xiaomi...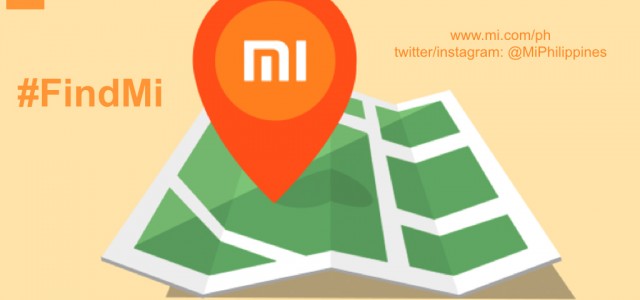 If you're someone who is still wary of online shopping (from Lazada or any legit online store), or would want to test out Xiaomi products firsthand to see if they are worth the fans and praise, then you're in for a treat! Xiaomi has finally partnered with several brick and mortar shops to carry your favorite Mi gadgets!
No, this is not a hoax. Xiaomi has units of popular products like the Mi Pad, the Redmi 2, and more on actual sale at over 200 locations nationwide, including branches of MemoXpress, Silicon Valley, and PC Express. More stores will be added to the list so be sure to keep your eyes peeled for announcements!
The initial online-only marketing of the brand was met with both praise and hesitation, especially from Pinoys who don't have experience buying things on the Internet, mainly because they want to hold an actual unit in their hands to test before making a purchase. Mi has heard the clamor and have expanded their sales to partnerships with trusted retailers.
Of course, you can still buy your Mi products online via their official partner Lazada. Initially, the main reason why Mi won't sell through brick and mortar kiosks (flash sales aside), was to cut down added costs like rent and electricity. They don't want these to be added to actual selling prices of their phones and gadgets because we, the consumer, ends up paying for it (the added cost on a smartphone covers the payments for rent, manpower, electricity, taxes, etc.). However, thanks to their sales partnerships offline, Mi has not only able to give the consumers what they want, they're also able to keep the prices of their units the same!
The initial list of products available offline and their corresponding suggested retail prices are as follows: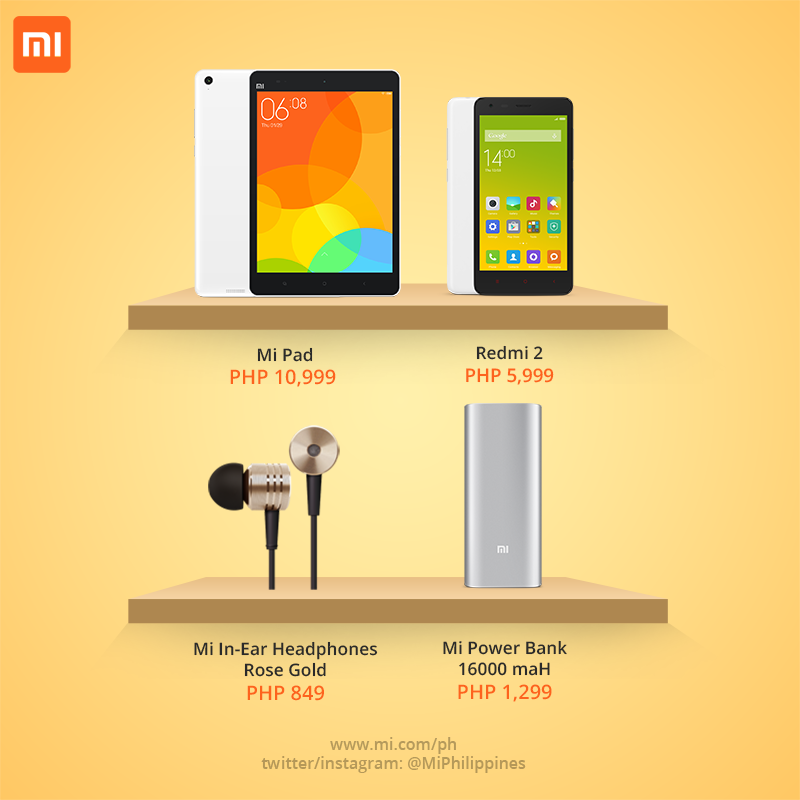 We have an unboxing and first impressions post about the Redmi 2!
For a list of stores that carry these Xiaomi devices, check out this link.
Offline buyers will also enjoy the same great after-sales support from Xiaomi, which includes chat support and a hotline service. They can also visit any of Xiaomi's eight service centers, one of which is an Exclusive Service Center. Products can also be sent to Xiaomi for inspection through offline dealers, giving users even more choices for service support.
Xiaomi aims to bring innovation into the hands of everyone. Making Mi products available both online and offline in the Philippines will allow more users to experience for themselves Xiaomi's high-quality products offered at incredible price points.
The offline availability of the Mi products listed above starts today, June 27, 2015 and the list of stores that will carry the gadgets – as well as the list of gadgets for sale – will be updated!