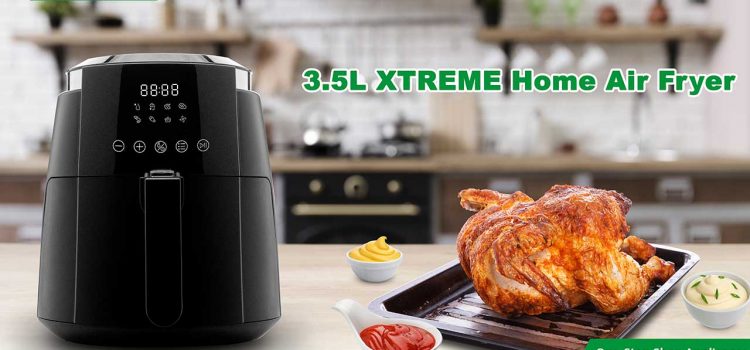 Been thinking of getting an air fryer? Look no further than XTREME's newest product which has a range of helpful features at a very...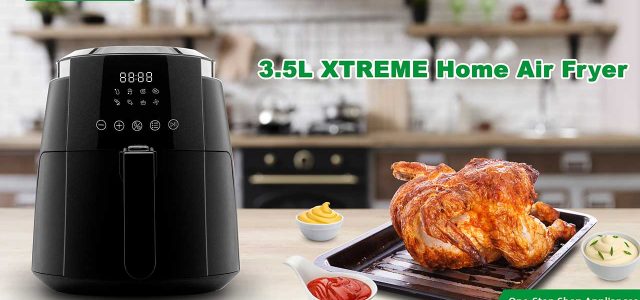 One of the most popular home appliances during the last half of 2020 was the air fryer. a more compact version of a kitchen oven and turbo broiler, the air fryer was capable of circulating hot air for a set amount of time like its bigger counterparts. The big difference is that an air fryer has a smaller form factor and was made for people living in smaller spaces like condominiums as well as people who live with smaller families.
The XTREME Home Air Fryer: Features
Now, XTREME Appliances has launched the the 3.5L XTREME Home Air Fryer. This appliance can air-fry, roast, bake, broil, and de-hydrate. It carries a digital touchscreen display, a functional timer that lasts up to 1hr and 30 minutes with an automatic shut-off, and has a temperature range up to 200 degrees Celsius. It also has a large capacity of 3.5L barrel that can roast a whole chicken, which is perfect for a small family and guests.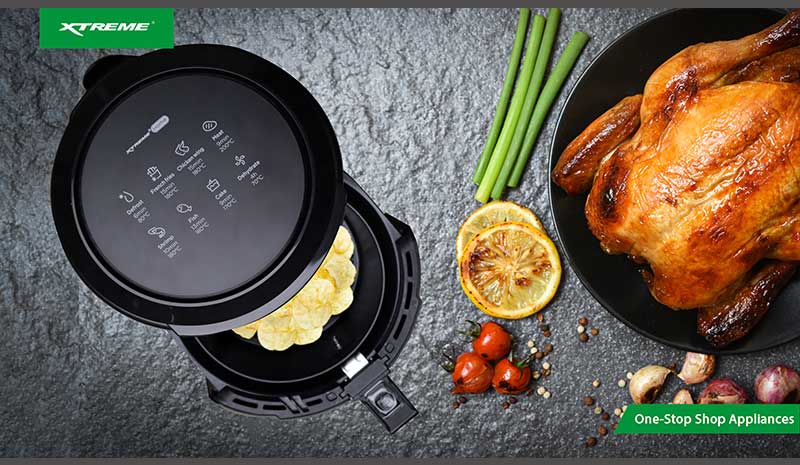 Cleaning will never be a problem, you can skip worrying about the hard-to-remove burned food thanks to its non-stick coating barrel. This device promises to cook food faster, therefore, saving more energy and time; as well as space because of its compact design- compared to a regular deep frying machine or convection ovens. The 3.5L XTREME Home Air Fryer works by distributing a rapid air heat system around the food,
making it cook evenly and creates better crispiness and flavor unlike the traditional way of cooking.
With a price tag of just Php 2,995, the 3.5L XTREME Home Air Fryer is a budget-friendly way to enjoy roasted, fried, or baked food while keeping your time, budget, and health in check. For the full list of products and exclusive discounts, please visit XTREME on their website, Lazada, and Shopee platforms.