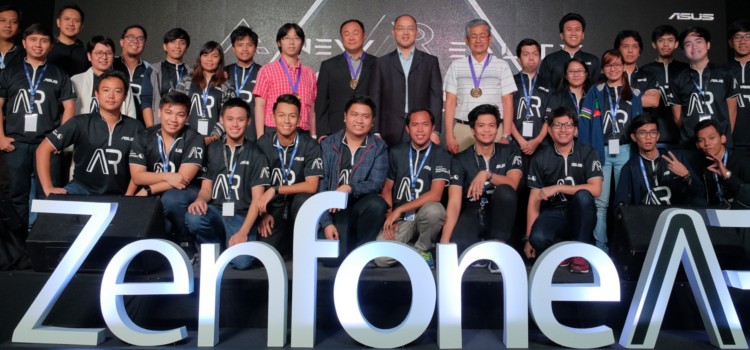 ASUS Philippines recently launched the Zenfone AR, the world's first Tango enabled and Daydream-ready smartphone with 8GB of RAM, through a 48-hour hackathon event,...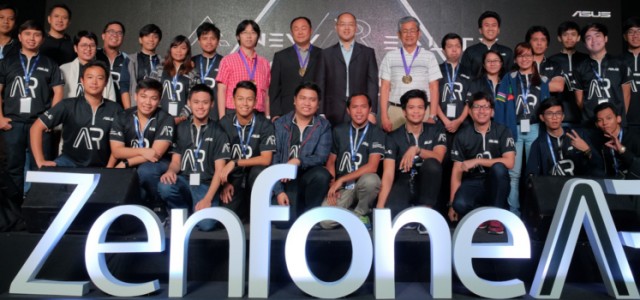 Alternate Reality is seen as one of the next leaps forward in technology, as it has tons of potential uses; not only in entertainment, but also for STEM and medical fields. To make AR app development more accessible for everyone, ASUS has launched their new ZenFone AR at the ZenFOne AR: A New Reality Hackathon event.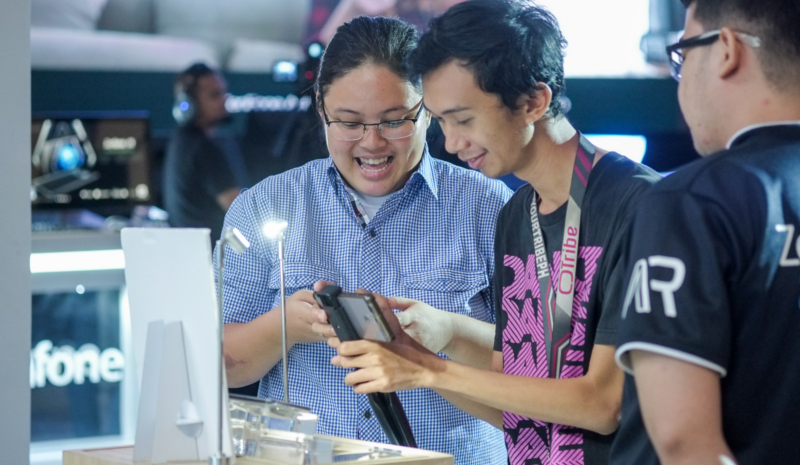 ASUS Philippines recently launched the Zenfone AR, the world's first Tango enabled and Daydream-ready smartphone with 8GB of RAM, through a 48-hour hackathon event, dubbed as the "Zenfone AR: A New Reality Hackathon", held last June 22 to 24 in Whitespace Manila in Makati City.

In line with its commitment to search for the incredible, ASUS together with VR Philippines, a commmunity of virtual reality developers and enthusiasts who promote the advancement of VR technology in the Philippines, and key industry partners from the private and government sector, collaborated to organize a one-of-a kind hackathon event that aims to develop Augmented Reality (AR) and Virtual Reality (VR) applications that benefits the lives of Filipinos and address challenges through the power of  AR and VR.

An incredible 48-hour hackathon experience

For a chance to win PHP 100,000.00 and undergo an exclusive immersion at ASUS Headquarters in Taiwan, six (6) teams were chosen as finalists from different parts of the country. The six finalists were: Team ARBotics from Quezon City, Team Studio 3 from Makati City, Team ImagineAR also from Quezon City, Team MB from De La Salle University in Taft, Team Semicolon STI Global City, and Team Dark Fire from Cebu City.

These teams spent 48 hours in the confines of Whitespace Manila to develop Augmented and Virtual reality applications that were special to the capabilities of the Zenfone AR. To further challenge the app developers, the teams picked 2 different fields of specialization, which they had to provide AR or VR innovation into an application.

Going Beyond Reality – the Hackathon awarding

The 3rd place, with the reward of PHP 50,000.00, was presented to Team ImagineAR, a team from UP Diliman and Los Baños that established the ImagineAR mobile games company in Quezon City, which developed "EngineAR" application – an augmented reality application on Engineering and Transport that allowed users to envision and design their automotive. The 2nd place, with the reward of PHP 75,000.00 was granted to Team Studio 3, a team of game developers from KLab Cyscorpions, Inc. based in Makati, for their "kwARrto" application, which tried to solve concerns on Lifestyle and Design with an augmented reality application which permitted the users to view rooms, and personalize them accordingly to what they want.

Team ARBotics, a group of UP Diliman Students and Haraya VR/Diwata-1 engineers from Quezon City and Navotas City. The team was led by former Diwata-1 developer, Juan Paolo Espiritu, and won the 1st place by showcasing a virtual reality application that aims to solve IT-Telco and medical issues through their application called "AR/ER". ARBotics developed the application for on-the-go medical practitioners who would need access to a body scanner, in the event of an unforeseen accident. They were awarded not only the PHP 100,000.00 cash prize but also the 5-day exclusive immersion in ASUS Taiwan, under the Research and Development AMAX department, slated for October 2017.

ZENFONE AR AVAILABILITY IN THE MARKET

The Zenfone AR is available for pre-ordering from July 5 to 16! Pre-order now to get the Zenfone AR together with its exclusive bundle of the ZenPower Ultra, exclusive Zenfone AR Clear Case and Tempered Glass, as well as the Zenfone AR VR Cardboard.