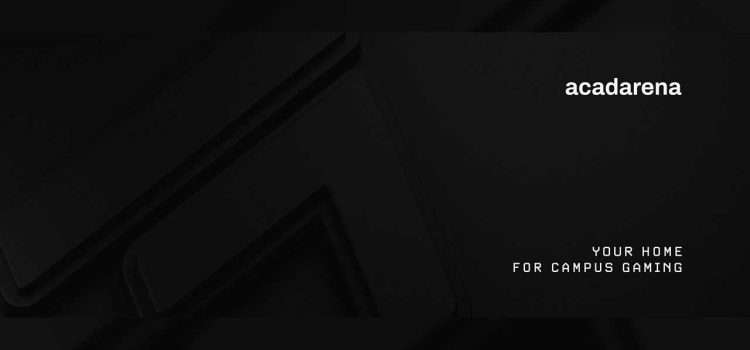 AcadArena, in partnership with content creators Valkyrae and Fuslie, has just announced a round of scholarship grants open to everyone!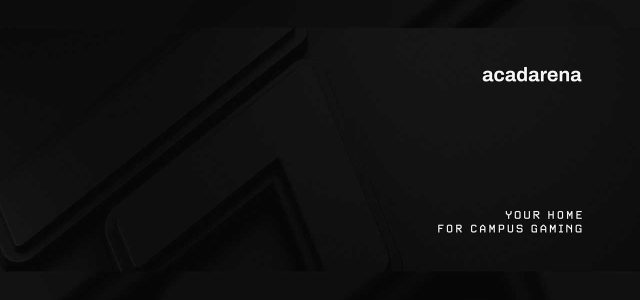 AcadArena, an organization aimed at providing opportunities to students through responsible gaming, recently announced that their scholarship grants will be under a partnership with 100 Thieves content creators Valkyrae and Fuslie. Aspiring scholars not only do you receive a full ride scholarship for a full year up to PHP 180,000 but also get the chance to meet Valkyrae and Fuslie live on stage at CONQuest Festival 2023. These creator scholarships are part of the AcadArena Scholarships & Aid (ASA) initiative, which aims to provide educational assistance, financial grants, and gear aid to talented student gamers who are in need of support to pursue their academic and gaming goals.
AcadArena Scholarships & Aid: 100 Thieves x CONQuest Festival
The ASA initiative includes three scholarships that cater to different student demographics. One of which is the Valkyrae's Homecoming Scholarship, which will be available to Filipino students who possess a passion for playing games while effectively managing their academic pursuits. This scholarship aims to celebrate Valkyrae's much-awaited return to the Philippines. Three (3) awardees will receive a full-ride scholarship worth PHP 180,000 and a meet and greet with Valkyrae.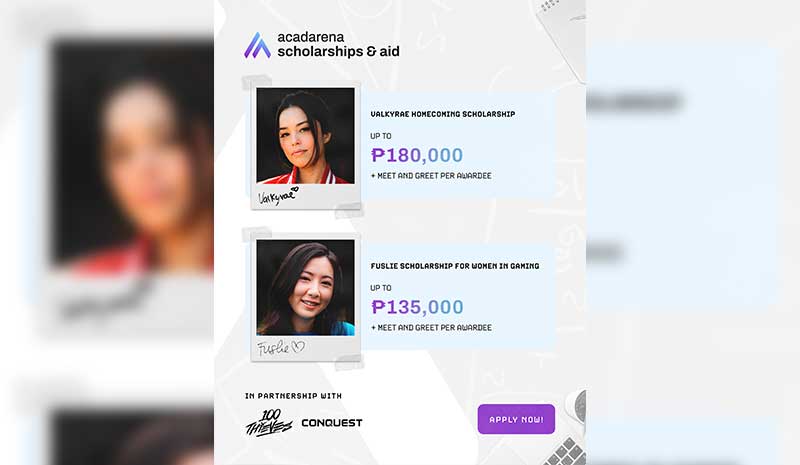 Another scholarship is Fuslie's Scholarship for Women in Gaming, which is geared towards empowering female students in the gaming space. The scholarship aims to encourage more female gamers in leadership positions, assist in giving a voice and platform to those speaking up against harassment, and promote an inclusive and equitable gaming industry. Two (2) awardees will receive a full-ride scholarship worth PHP 135,000 and a meet and greet with Fuslie.
Applications for Valkyrae and Fuslie's scholarships will be accepted from April 4 to May 22, 2023. Awardees will be announced on May 26, 2023, and on-stage awarding will take place during CONQuest 2023 on June 4.
Lastly, the CONQuest Scholarship grants one student PHP 100,000 for their schooling. It is open to students from Grade 12 to Undergraduate College This scholarship aims to provide a PHP 100,000 grant to one awardee, and 10 random applicants from February 21 – April 29 will receive CONQuest Festival 2023 (Friday Pass).
The approved AcadArena scholars will be present at this year's CONQuest 2023.