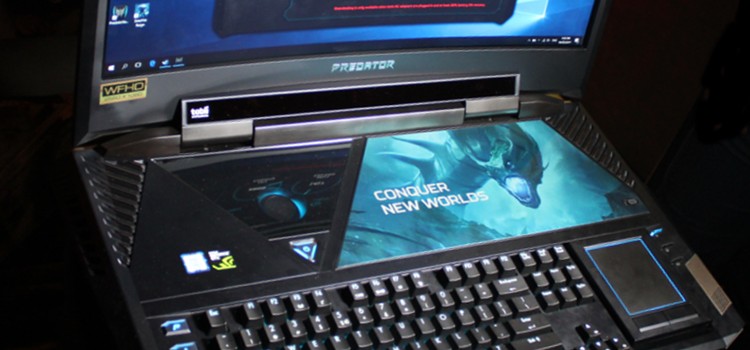 Acer has launched their monstrous Predator 21 X gaming laptop at High Grounds Cafe last February 8. The TNC-powered gaming cafe also had its...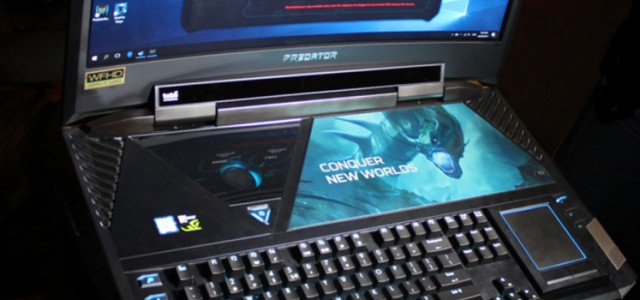 Remember the $9000 Predator 21 X? Well, Acer's monstrosity has officially been launched in the Philippines last February 8 during the grand opening of High Grounds Café, powered by TheNet.com (TNC).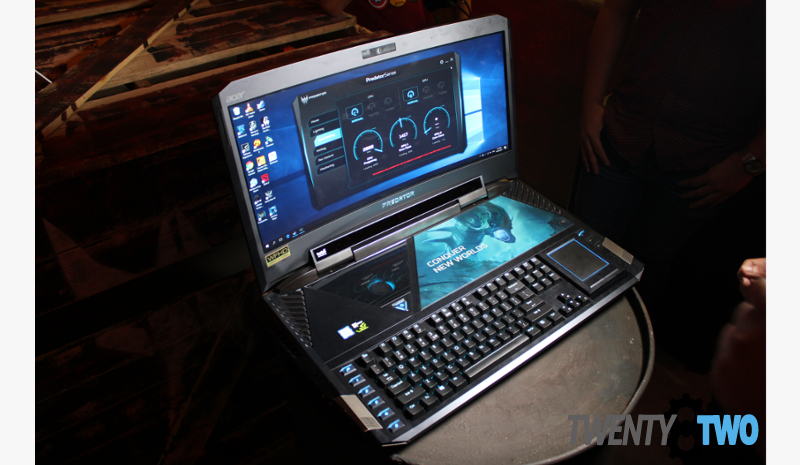 For those unfamiliar, the Predator 21 X is an insane gaming laptop, and the first to have a curved 21-inch FHD ultrawide IPS display. Inside, it's powered by two NVIDIA GeForce GTX 1080s in SLI, a 7th gen Intel Core i7 processor, and 64 GB of DDR4 memory. For storage, the 21 X has two 512GB PCIe SSDs, along with a 1TB 7200rpm HDD.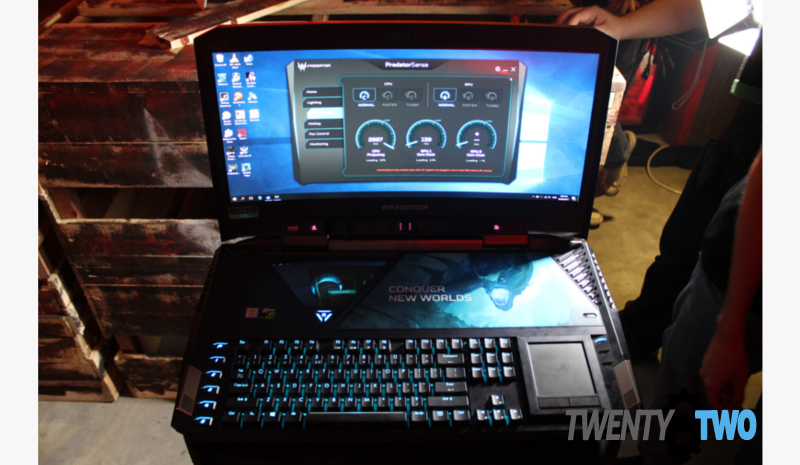 The Predator 21 X also features the Tobii eye tracking system, where players can control their in-game view with their eyes instead of a mouse. And it has a full mechanical keyboard, with Cherry MX Brown switches. No official pricing and availability date has been announced for the local market, though expect it to be priced at around half a million Pesos.
If you're really interested in getting one right now (maybe you won the lottery or something), representatives from Predator said that you should contact the Predator Philippines team at their official Facebook page.
High Grounds Café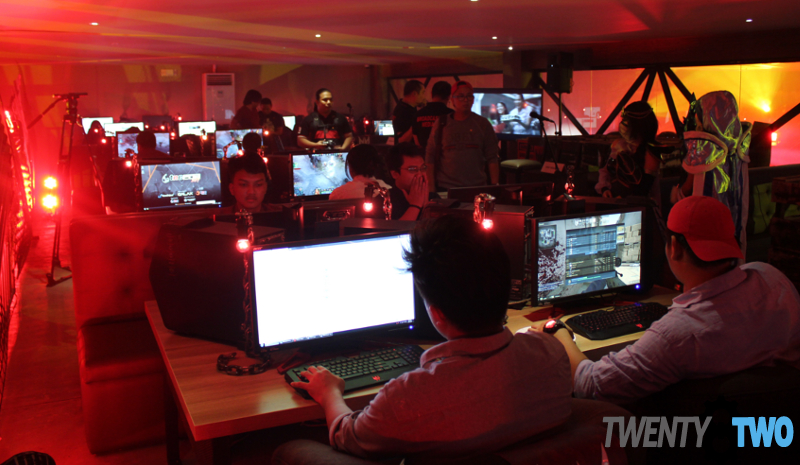 The launch event was held at the grand opening of High Grounds Café, a venture of gaming café brand TNC. High Grounds is the first Predator branded and GeForce certified gaming café in the Philippines; and it features 110 Predator G1 and Predator G3 PC units.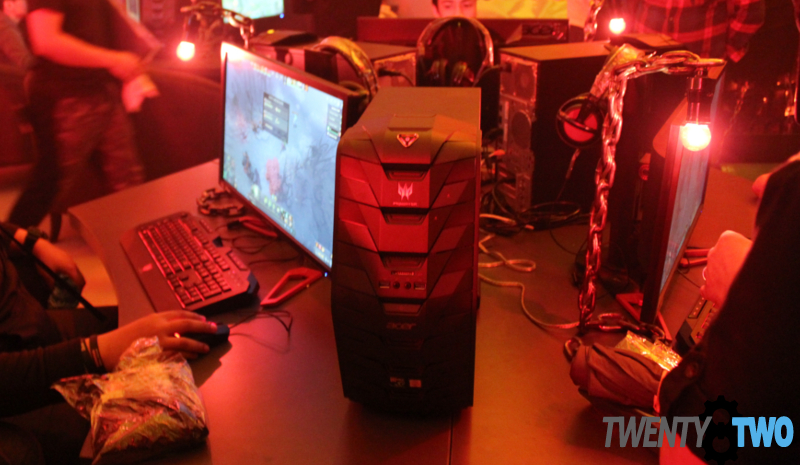 The Predator G1 packs an Intel Core i7 6700 processor, an NVIDIA GeForce GTX 1080 with 8GB of GDDR5 memory, and 32GB of DDR4 memory. The G3 meanwhile, packs the same Intel processor, but has 16GB of DDR4 memory, and an NVIDIA GeForce GTX 1060 with 3GB of GDDR5 memory. All the PCs are packed with tons of eSports titles, from MOBAs such as Dota 2 and LoL, to FPS titles such as Overwatch and CS:GO.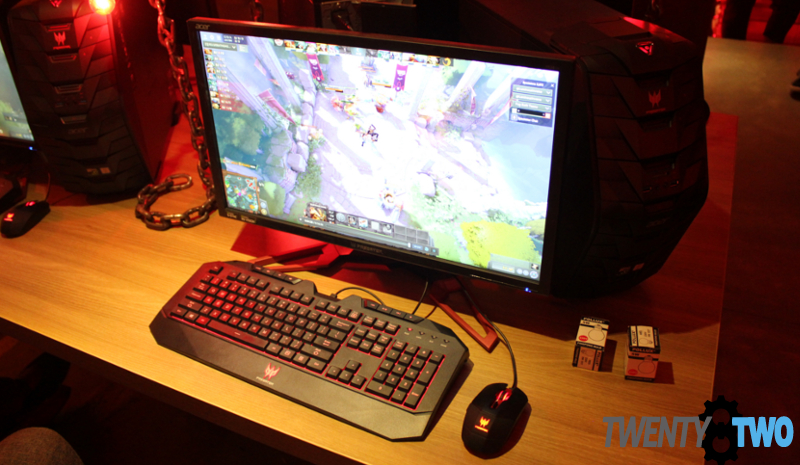 All PCs are also equipped with 24-inch FHD Predator XB241H monitors that support NVIDIA's G-SYNC technology, promising tear-free and minimal stuttering during intense gameplay.And if you get hungry during long gaming sessions, High Grounds also has lots of great snack and meal options, along with a multitude of drinks to choose from.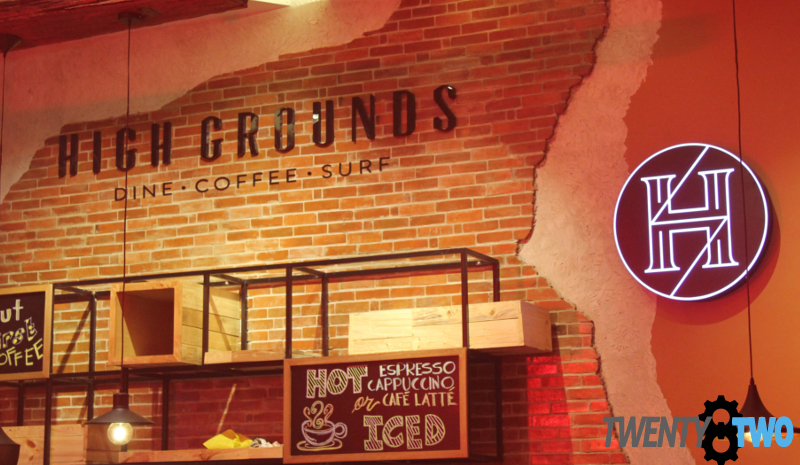 High Grounds Café is located at #67 Scout Rallos, Tomas Morato, Quezon City. Prices start at 100PHP per hour.