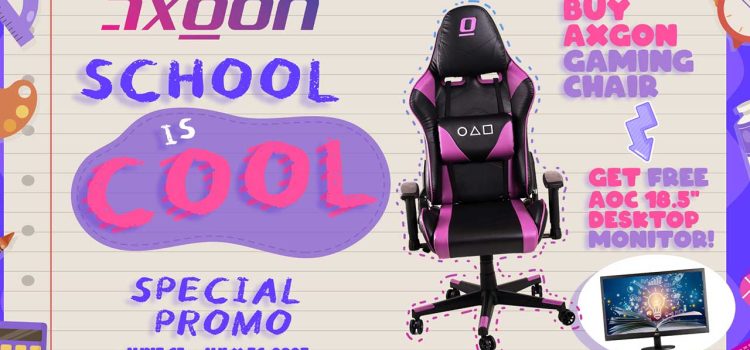 Axgon and AOC is gonna make the coming school year more awesome with their School Is Cool promo!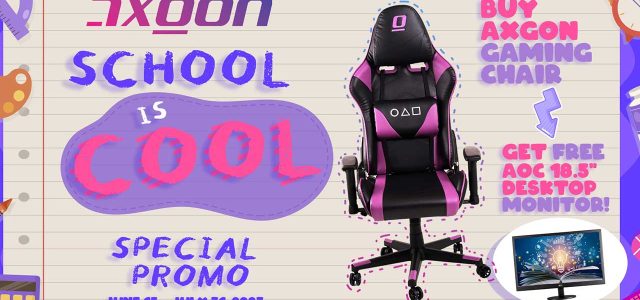 AXGON and AOC will be making your return to school more exciting with AXGON's School Is Cool Promo! It's the perfect back-to-school glow up thanks to Axgon: a monitor for every gaming chair purchase!
AXGON, as a leading brand in gaming peripherals, understands the importance of quality equipment at home in students' performance and the quality of study time they're getting. With this promotion, AXGON will be helping students hit higher scores by bundling together the perfect pair of equipment for long study sessions at home. Then, after the assignments are passed and the essays have been written, this essential pair will also reward students with amazing entertainment time, may it be for gaming or for watching movies.
School Is Cool: A FREE monitor for every gaming chair!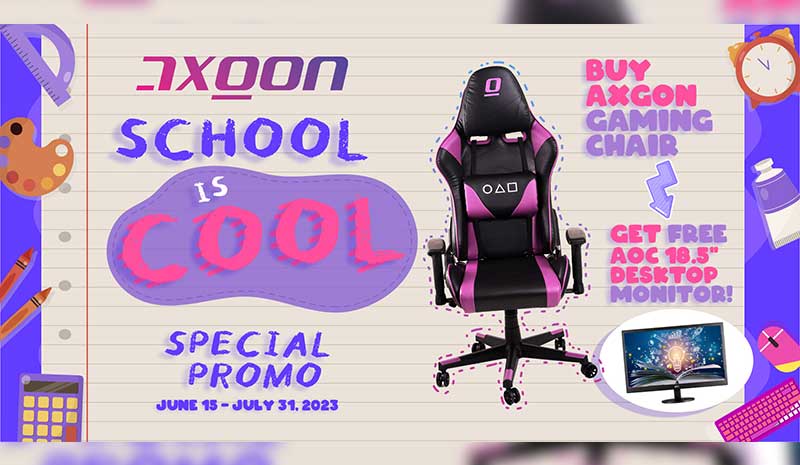 In the AXGON School Is Cool Promo, every purchase of an AXGON Gaming Chair AX1CVa* entitles customers to an AOC 18.5" Desktop Monitor. Customers can claim their free monitor through the https://axgonpromo.com website. Upon clicking the link, customers will be able to click "Submit an Entry" and fill out a form for their shipping details. After filling out a form, customers will receive a confirmation email within 24 to 48 hours and expect to receive their free AOC Monitor at their shipping address via courier, free of charge.
The AXGON School Is Cool Promo will run from June 15 to July 31, 2023, only. The AXGON School Is Cool Promo is available in the following stores:
| | |
| --- | --- |
| METRO MANILA AND LUZON: | VISAYAS AND MINDANAO: |
| Cybertech Sales and Marketing Corp. | Computerworld Marketing |
| Digi-serv Solutions | Joyo Marketing |
| Dynamic PC | Marbel Computers |
| Dynaquest (all branches) | Nutech |
| Hypertech Computer | PC Quickbuys |
| IT World | Technoblast |
| JDM Techno Computer | Thinking Tools Inc. |
| Octagon (all branches) | |
| PC Chain Superstore (all branches) | |
| PC Corner | |
| PC Express (all branches) | |
| PC Hub | |
| PC Quarter | |
| PC WORX (all branches) | |
| Techsyapo | |
| Vivocom Technologies Inc | |
| Xymbolic IT Solution Provider Corporation | |
For more information, please refer to AXGON official website or follow AXGON on Facebook.