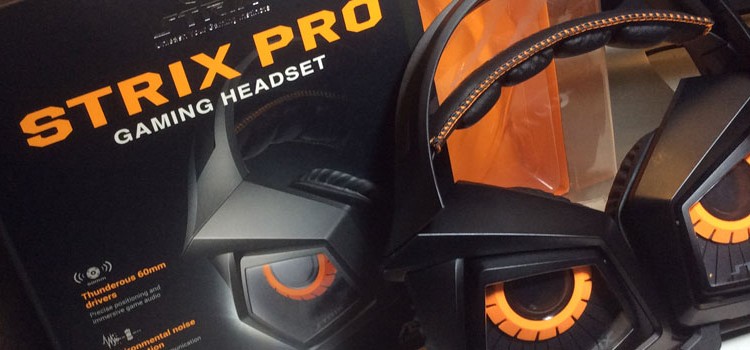 We check out the ASUS Strix Pro Gaming Headset to see if it can stand up to hours of rigorous gaming.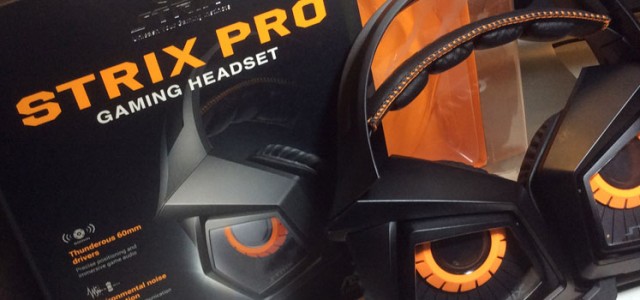 ASUS has been a player in the gaming industry for a long time and it shows with their products. Their Strix brand is aimed for more entry-level consumers but that doesn't take away from ASUS' commitment to detail and quality. One of their first offerings from this line is a massive headset with a very unique aesthetic: the Strix Pro Gaming Headset.
Before we dive down, here are a few specs:
Driver diameter : 60 mm
Driver material : Neodymium magnet
Impedance: 32 Ohm
Frequency Response (headphones): 20 ~ 20000 Hz
Sensitivity (headphones): 98 dB
Microphone Pick-up Pattern: Uni-directional
Frequency Response (microphone): 50 ~ 16000 Hz
Sensitivity (microphone): -40 dB
Look and Feel
Gaming headsets are designed to stand out. Some are brightly-colored, but most are predominantly come in a single color. The Strix Pro Gaming Headset is mostly black with orange stitching, but the ear cups are designed to resemble the brand's logo: owl eyes. When ready to be worn, the headset is massive like its packaging, but is actually designed to be packed small. The ear cups fold down 90 degrees, which lays the device flat on your table or your bag. When in this position, the cups you can actually see that it looks like the eye area of an owl.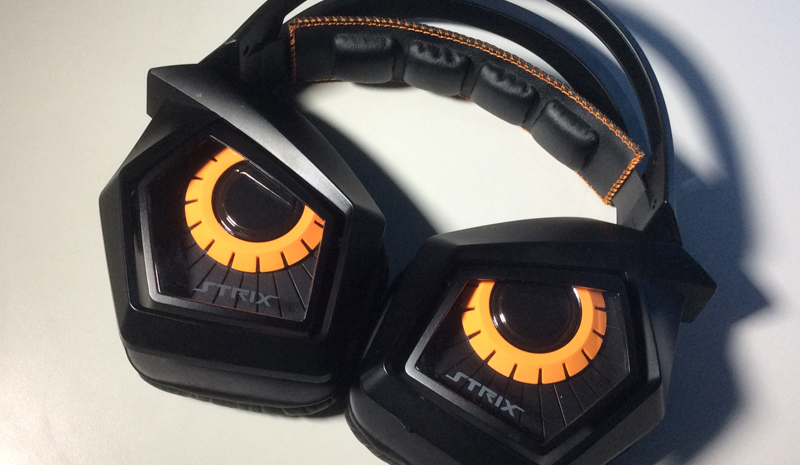 As far as comfort goes, the Strix Pro Gaming Headset has leather-encased foam on the ear cups to provide maximum comfort. They also swivel a bit to accommodate different head shapes with ease. The headband is self-adjusting, but you really can't pull the headset apart so much. Because of its size, we recommend to put it on from the top of your head instead of the usual way of pulling the cups apart and going from your face.
Glasses are not an issue with the headset, and we found using it if you wear glasses is as comfortable as wearing it without. The resistance of the headset is firm on the head without the feeling of it driving the arms of your glasses right into the sides of your head.
Performance
For gaming headsets, we are very keen on a few things. First of all, it has to provide ample noise cancellation. In the case of the Strix Pro Gaming Headset, the massive ear cups pass this test with flying colors. While it may not be designed to be slipped down to the neck when not in use, it's not so much of a bother, especially if you have a spacious enough table.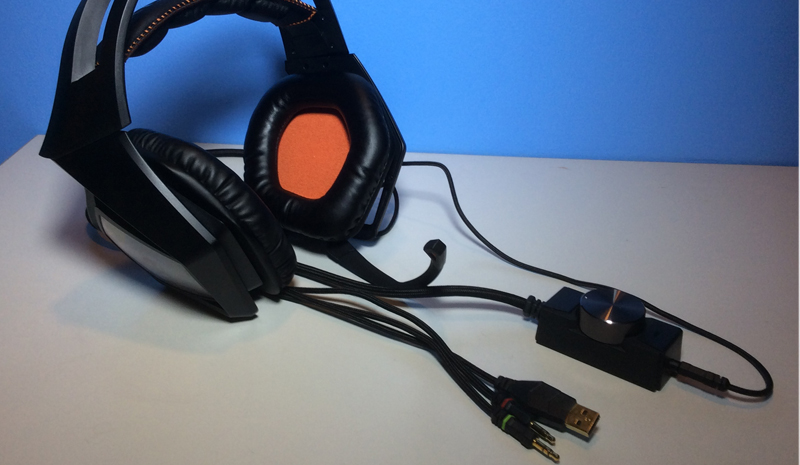 Second, we want our gaming headsets to provide excellent sound quality, especially when playing games that require an awareness of where you are and where everyone else is a must. That's why we played Overwatch, an FPS, to test out the headset. In team fights, the headset provides top notch performance, actually helping us get a bead on the general area where opponents are: from the left or right. The plug and play microphone is very sensitive and easy to bend into shape to accommodate where you want it to be.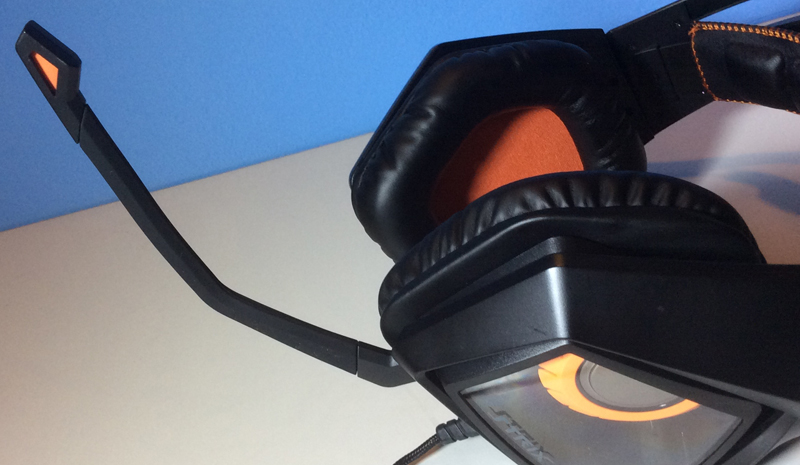 The great thing about the Strix Pro Gaming Headset is that it comes with a separate Environmental Noise Cancelling unit. It's powered via USB, the first one we've ever actually used. The ENC housing also has a large volume knob and quick mute toggle. It's excellent when you want to turn the device on or off depending on your preference.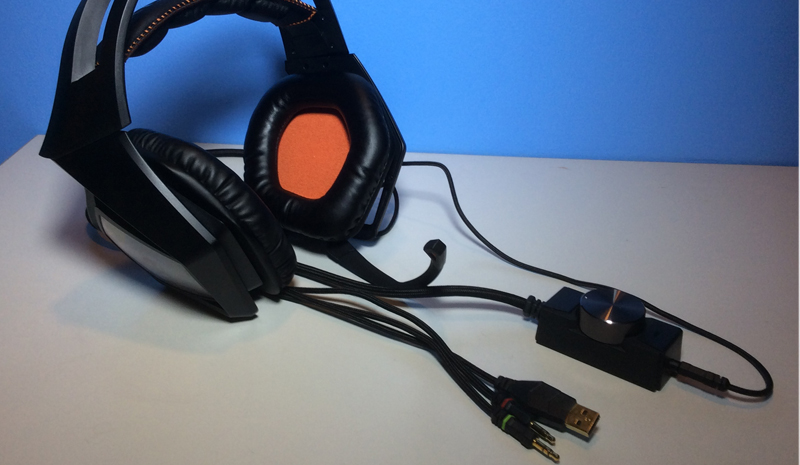 When it comes to performance, the ASUS Strix Pro Gaming Headset provides a very balanced soundstage, and is tuned to have general sounds (like from movies or music) to be somewhere in the middle front/back of the head. Playing games is where the Strix headset shines, as it provides decent awareness and game SFX while voice chat is carried over the din of battle, allowing you and your team to better coordinate your efforts unhampered by the game.
Conclusion
We give the Strix Pro Gaming Headset a solid 4 out of 5 for its excellent sound quality, gaming-based performance and aesthetics, and overall comfort. It's plug and play system if great for any gamer, and will immediately notice a change in how you usually play your games. When it comes to portability, we give ASUS props for the design that was put into the headset, however, we don't recommend it for use outdoors, especially when commuting.
The ASUS Strix Pro Gaming Headset is priced around Php 5,500 and is available in all ASUS-affiliated retails. Get more details on how you can have your gaming setup powered by ASUS here.
All photos provided by Benjamin Canapi.
This review also appears in GGNetwork.TV with permission from the author.